SUMMARY
Indian shares are likely to open little changed on Wednesday following flat trading in global markets. Investors also await RBI monetary policy announcement on Thursday. Among the stocks in news today, Bharti Airtel, TVS Motor and Tata Global Beverages reported Q3FY20 earnings, and Sun Pharma has launched ABSORICA capsules in US. Here are the top stocks to watch out for in today's trade: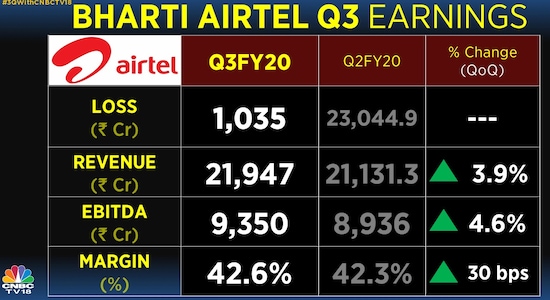 Telecom major Bharti Airtel reported a consolidated net loss of Rs 1,035 crore for the third quarter ended December 31. However, the firm's consolidated total income during the October-December 2019 period increased to Rs 21,947 crore up by 8.5 percent YoY. Consolidated EBITDA at Rs 9,350 crore increased 48.3 percent YoY. The consolidated EBITDA margin increased by 11.4 percent to 42.6 percent in the quarter.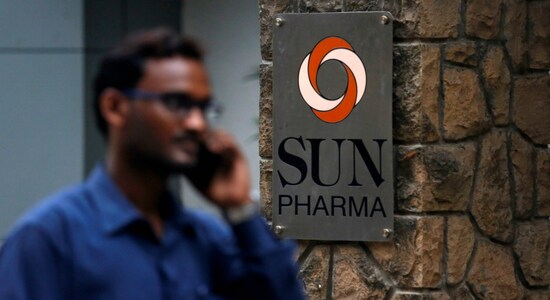 Sun Pharma said one of its subsidiaries has launched ABSORICA LD™ (isotretinoin) capsules in US for the management of severe recalcitrant nodular acne in patients 12 years of age and older. ABSORICA LD is the only isotretinoin formulation to feature Sun Pharma's micronization technology, which utilizes micronized particles to optimize absorption at a 20% lower dose.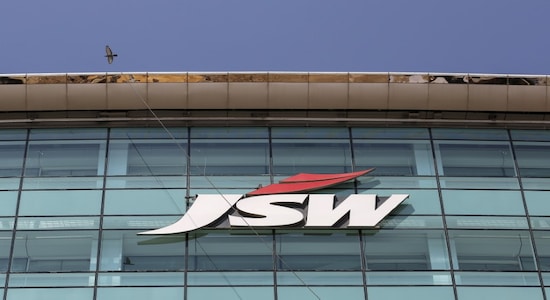 JSW Energy reported over two fold rise in net profit to Rs 394 crore for the December 2019 quarter, boosted by Rs 454-crore one-time income. Its total income fell to Rs 2,106 crore from Rs 2,491 crore as demand was subdued, reflecting the broader economy that has been in the dumps since the beginning of the financial year.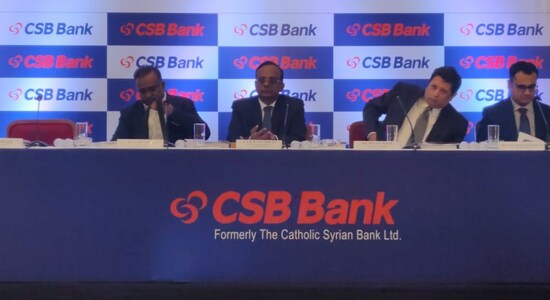 Kerala-based CSB Bank reported a net profit of Rs 28.14 crore for Q3FY20, compared to Rs 74 lakh in the previous fiscal. Total income during the quarter stood at Rs 439.29 crore as against Rs 405.77 crore in the year-ago period. On asset front, gross NPAs stood at 3.22 percent of the gross advances at the end of December 2019 as against 7.52 percent a year ago. Net NPAs stood at 1.98 per cent as against 3.67 per cent.
Central Bank of India said it will raise up to Rs 500 crore by issuing Basel III compliant bonds. It said the funds would be raised by issuance and allotment of non-convertible redeemable unsecured basel-III compliant tier 2 bonds in the nature of promissory notes.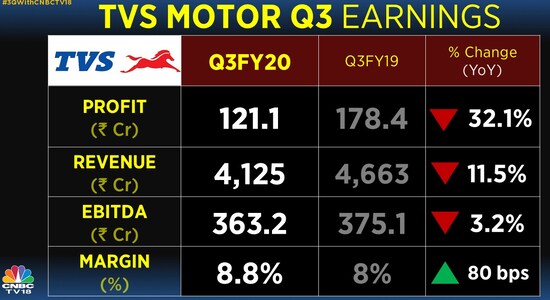 TVS Motor Company on Tuesday reported a 20.7 percent decline in consolidated net profit at Rs 156.84 crore for Q3FY20, hit by lower sales during the period. Total income declined to Rs 4,779.32 crore for the quarter as compared with Rs 5,123.50 crore in the year-ago period. The company said its overall two-wheeler sales during the quarter stood at 7.73 lakh units as compared with 9.5 lakh units last year.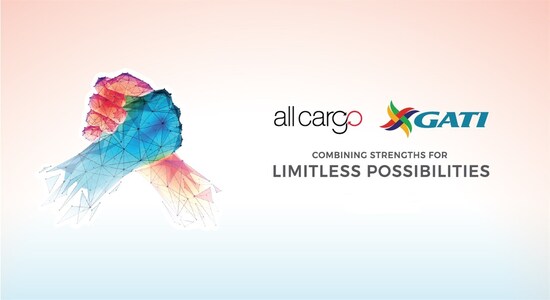 Supply chain solutions provider Gati has reported a consolidated loss of Rs 5.15 lakh during Q3FY20, compared to Rs 4.21 crore in the year ago quarter. Its total income during the quarter stood at Rs 447.70 crore as against Rs 483.05 crore in the same period preceding fiscal.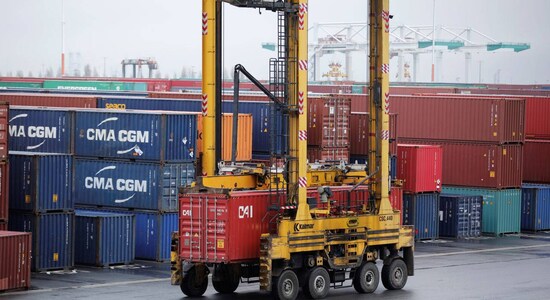 Mahindra Logistics reported a 19.13 percent fall in consolidated net profit to Rs 15.67 crore for the December 2019 quarter. Its total income declined to Rs 909.94 crore during the quarter, against Rs 982.67 crore a year ago. The firm's total expenses declined to Rs 888.60 crore in the October-December 2019 period as against Rs 951.80 crore in the year-ago period.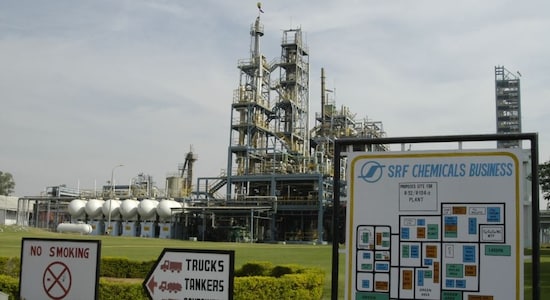 SRF board approved a project for setting up a range of dedicated plants to produce speciality chemicals at an estimated cost of Rs. 238 crore.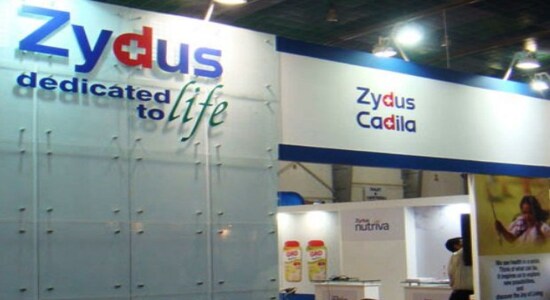 Cadila Healthcare said the USFDA inspected a manufacturing facility of Alidac Pharmaceuticals Ltd, the company's wholly-owned subsidiary, located at SEZ, Ahmedabad. At the end of the inspection, no observation (483) is issued. The site manufactures oncology injectables for the regulated markets.
Tata Global Beverages reported a 25 percent growth in net profit for the quarter ended December at Rs 135.85 crore. Its revenue grew 4 per cent to Rs 1,962 crore during the quarter under review as compared with Rs 1,912.58 crore a year ago.