SUMMARY
The Indian market is expected to open higher on Friday taking cues from US bourses that hit record highs after President Donald Trump said the country had reached a "deal in principle" with China. However, weak macro data — retail inflation jumping to a 40-month high of 5.54 percent in November and the index of industrial production (IIP) contracting by 3.8 percent in October — are expected to limit the gains. Among brokerages, Morgan Stanley and Credit Suisse expect CPI inflation to further increase in December. Here are the top brokerage calls for Friday:
Credit Suisse on CPI Inflation: Onions could take headline CPI inflation to 6.8 percent in December, said the brokerage, adding that inflation appears to be all about onions, garlic, and pulses. It further noted that this delayed fall in interest rates means weaker growth for longer.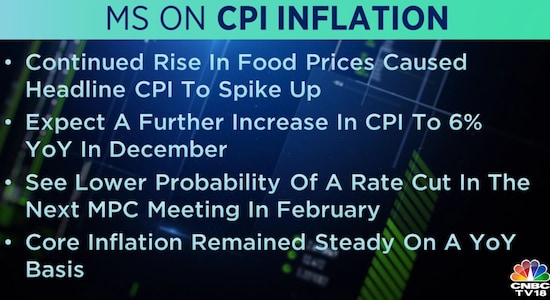 Morgan Stanley on CPI inflation: Continued rise in food prices caused headline inflation to spike up, noted the brokerage. It expects a further increase in inflation to 6 percent YoY in December. The brokerage sees a lower probability of a rate cut in the next MPC meeting in February.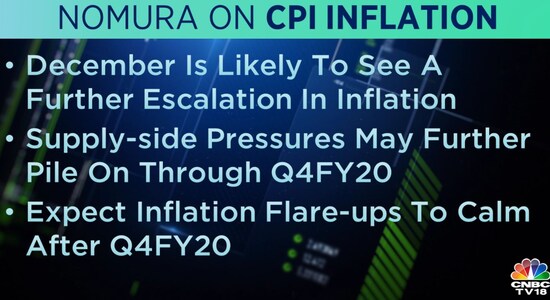 Nomura on CPI Inflation: December is likely to see a further escalation in inflation, the brokerage noted. It added that supply-side pressures may further pile on through Q4FY20.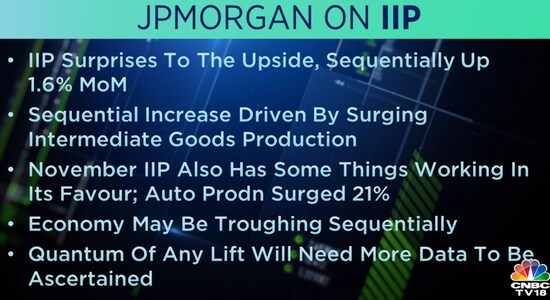 JPMorgan on IIP: As per the brokerage, IIP surprised to the upside, sequentially up 1.6 percent MoM. It added that sequential increase was driven by surging intermediate goods production.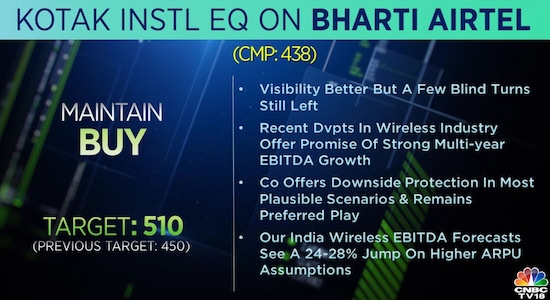 Kotak Institutional Equities on Bharti Airtel: The brokerage maintains a 'buy' call for the stock and raised its target to Rs 510 per share from Rs 450 earlier. Recent developments in the wireless industry offer promise of strong multi-year EBITDA growth, said the brokerage. It added that the company offers downside protection in most plausible scenarios and remains preferred play.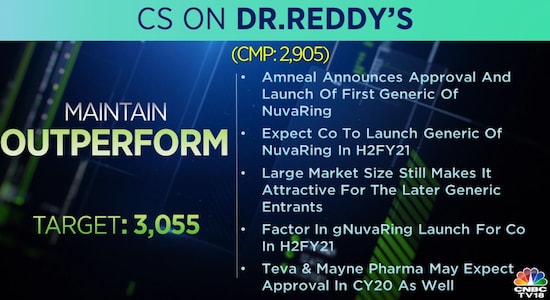 Credit Suisse on Dr Reddy's: The brokerage has an 'outperform' call on the stock with a target at Rs 3,055 per share. It expects the company to launch generic of NuvaRing in H2FY21. Large market size still makes it attractive for the later generic entrants, the brokerage noted.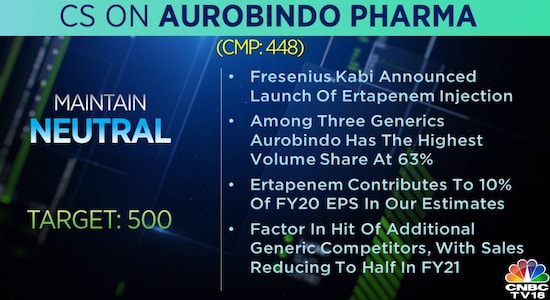 Credit Suisse on Aurobindo Pharma: The brokerage has a 'neutral' call on the stock with a target at Rs 500 per share. Fresenius Kabi announced the launch of Ertapenem Injection, said the brokerage, adding that among three generics, Aurobindo has the highest volume share at 63 percent.