SUMMARY
Indian indices are likely to open on a positive note on Thursday led by a surge in Asian markets and a wild swing in oil prices. The anticipation of another stimulus package will also keep the investor sentiment upbeat. Among brokerages, Jefferies prefers ICICI Bank, HDFC, and Kotak Bank among financials. Here are the top brokerage calls for today:
CLSA on Kotak Bank: The brokerage is unsure of the reasons behind the timing of the capital raising move. It added that the move will help reduce the promoter stake by 1 percentage points to 29 percent.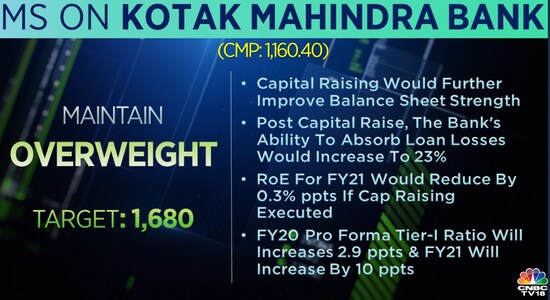 Morgan Stanley on Kotak Bank: The brokerage is 'overweight' on the stock with a target at Rs 1,680 per share. It added that capital raising would further strengthen the lender's balance sheet.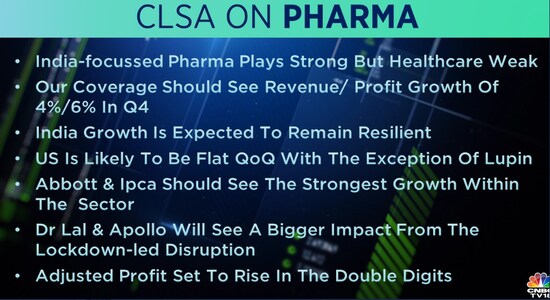 CLSA on Pharma: India-focussed pharma plays are strong but healthcare remains week, the brokerage noted. It expects pharma companies in its coverage to see revenue growth of 4 percent in Q4.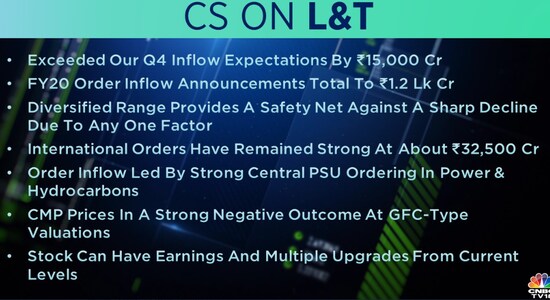 Credit Suisse on L&T: The company exceeded the brokerage's Q4 inflow expectations by Rs 15,000 crore. It expects the stock to have multiple upgrades from current levels.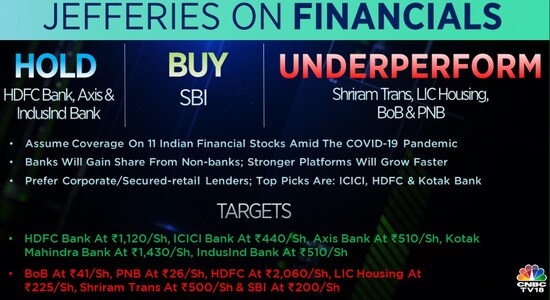 Jefferies on Financials: As per the brokerage, banks will gain market share from NBFCs and stronger platforms will grow faster. ICICI Bank, HHDFC, and Kotak Bank are its top picks in the financial space.