SUMMARY
Among brokerages, CLSA has maintained a 'Buy' call on Bharti Airtel as it believes that the company's Arpu is still at a 12-24% premium to peers. On UPL, CLSA said that it was unable to directly ascertain a link between UPL and the entities mentioned in the whistleblower complaint report. Here are the top brokerage calls for today: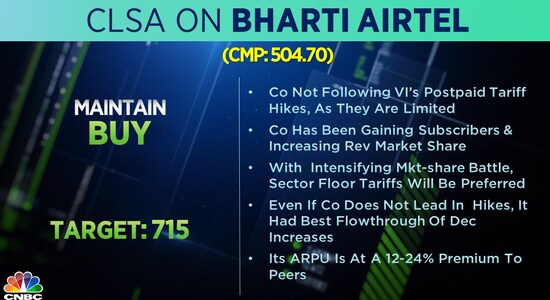 CLSA on Bharti Airtel | Bharti Airtel's Arpu is at a 12-24% premium to peers, it said. With the stock at 6x EV/Ebitda, CLSA retains a 'Buy' rating and an SOTP-based Rs 715 target price.
CLSA on UPL | The brokerage house notes that recent governance-linked issues have weighed on the stock price. It has reiterated 'Buy' rating with a target price of Rs 660 per share.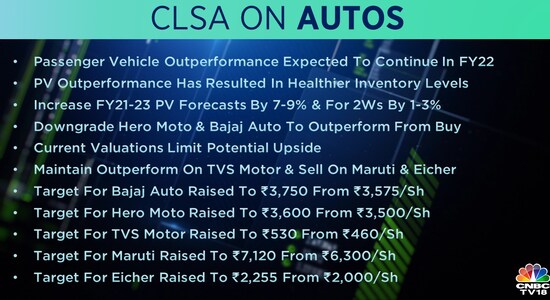 CLSA on Automobile | CLSA expects passenger vehicle outperformance to continue in FY22. PV outperformance has resulted in healthier inventory levels, it said.