SUMMARY
Key Indian indices BSE Sensex and NSE's Nifty50 are expected to open higher on Friday after ratings agency S&P affirmed India's sovereign rating, with a stable outlook. Among the stocks in news today, Vodafone Idea and BPCL reported their Q3 results and certain promoters of Avenue Supermart proposed to sell a 2.28 percent stake.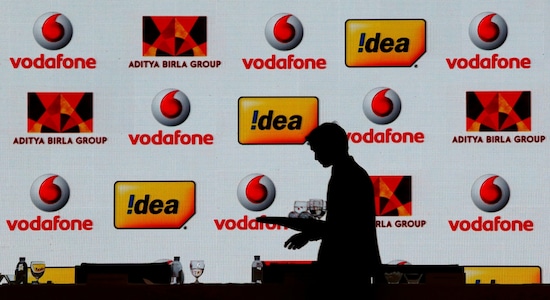 Vodafone Idea reported a net loss of Rs 6,438.8 crore in the third quarter of 2019-20 as against Rs 5,004.6 crore a year ago, as the AGR-hit telco continued to sound out warnings on "material uncertainty" casting "significant doubt" on its ability to continue as going concern. For Q3FY20, the company's total income fell by 5 percent to Rs 11,380.5 crore from Rs 11,982.8 crore a year ago.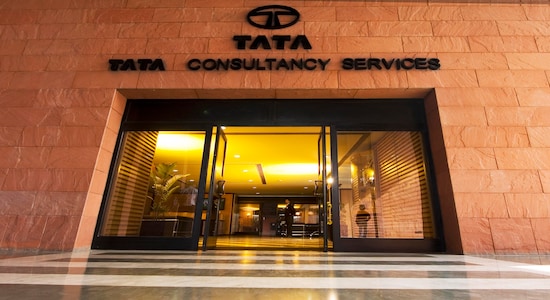 Tata Consultancy Services (TCS) said its board has decided to extend CFO V Ramakrishnan's term up to April 30, 2021.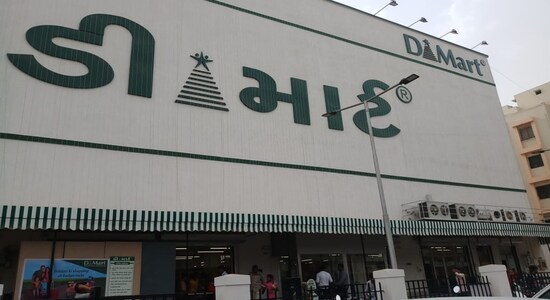 Avenue Supermart said certain promoters of the company—Radhakishan S Damani, Gopikishan S Damani, Shrikantadevi R Damani and Kirandevi G Damani—has collectively proposed to sell up to 1.48 crore shares, or 2.28 percent stake, at a floor price of Rs 2,049 per share.
In a big win for Shell and its partner Reliance Industries, the English High Court has rejected Indian government's challenge to the recovery of certain costs in the western offshore Panna-Mukta and Tapti oil and gas fields they operated, reported PTI. The government had sought $3.5 billion in dues from Reliance and Shell-owned BG Exploration & Production India. (Disclosure: RIL controls Network18, the parent company of CNBCTV18.com.)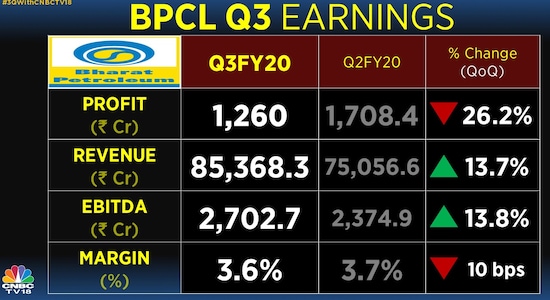 State-owned Bharat Petroleum (BPCL) reported near trebling of net profit in Q3 to Rs 2,051.43 crore, compared to Rs 698.62 crore a year ago. Revenue from operation dropped to Rs 85,926.70 crore from Rs 89,324.86 crore a year ago on lower oil prices. BPCL said pre-tax profits from its mainstay oil refining and fuel market business jumped to Rs 2,246.88 crore in Q3FY20 from Rs 637.89 crore a year ago.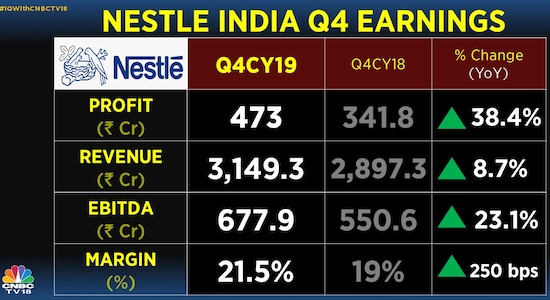 FMCG major Nestle India reported a 38.40 percent increase in net profit at Rs 473.02 crore for December 2019 quarter, helped by volume growth. Net sales rose 8.75 percent to Rs 3,130.74 crore during the quarter. Domestic sales rose 10.04 percent to Rs 2,960.78 crore.
Bharti Airtel said its wholly-owned subsidiary Network i2i has raised $250 million (approximately Rs 1,780 crore) through perpetual bonds offering an yield of 5.65 percent.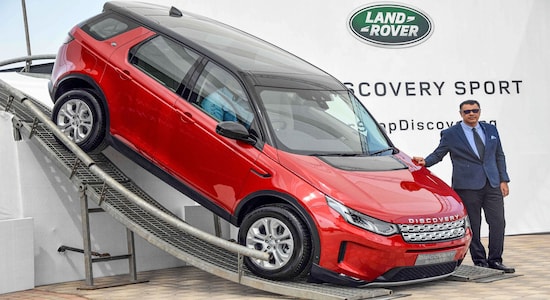 Tata Motors' Jaguar Land Rover launches the updated Discovery Sport in India at Rs 57.06 lakh.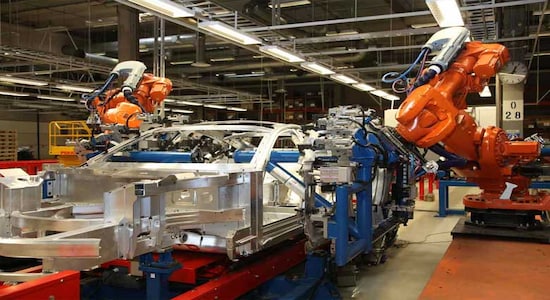 Amtek Auto said the committee of creditors has approved the resolution plan submitted by Deccan Value Investors. The resolution plan proposes an 80 percent debt cut for the Rs 12,700 crore dues from the company, according to media reports.
India Tourism Development Corporation (ITDC) reported a 50.77 percent jump in its consolidated net profit to Rs 9.74 crore for Q3FY20. Consolidated revenue from operations stood at Rs 105.53 crore for the quarter, up from Rs 95.57 crore a year ago.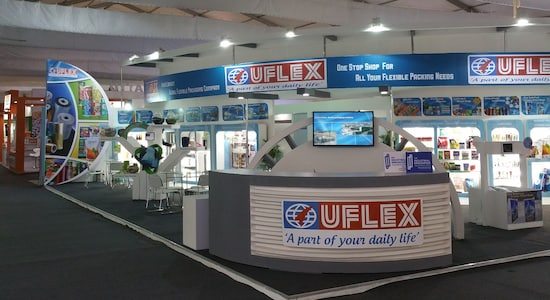 Uflex's Q3 net profit rose 56 percent to Rs 84.81 crore. However, total income during the quarter fell 9.07 percent to Rs 1,801.33 crore. Total sales volume for the quarter was 91,842 MT as against 94,229 MT in December 2018 quarter.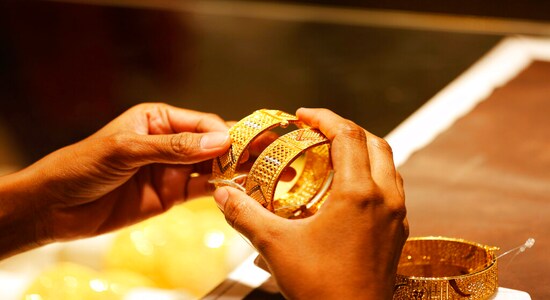 PC Jeweller Q3 net profit falls 73 percent to Rs 35.61 crore, while total income declines to Rs 1,703.86 crore as compared with Rs 2,234.56 crore a year ago.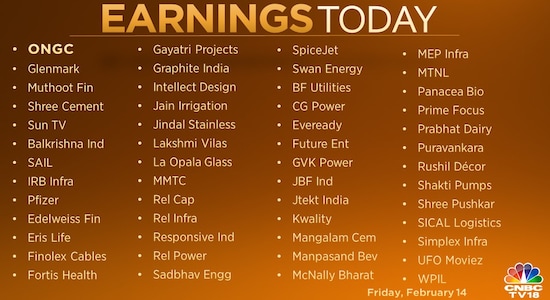 Q3 earnings today: ONGC, Balkrishna Industries, Glenmark Pharma, Muthoot finance, SAIL, Shree cement, SUN TV, Edelweiss Financial Services, Eris Lifesciences.