SUMMARY
Indian shares are expected to edge higher on Wednesday as concerns over the impact of coronavirus on the economy capped gains in stock markets. Moody's said the impact of which will be more pronounced on China and India. Finance minister Nirmala Sitharaman said she will discuss with the PMO about the relief that could be offered to the affected industry. SGX Nifty futures traded 22 points or 0.18 percent higher at 10,040.50 as of 7:00 AM, indicating a positive start for the Sensex and the Nifty50.
Asian shares and US stock futures edged cautiously higher as investors tried to shake off worries about the coronavirus epidemic following a slight decline in the number of new cases, reported Reuters. MSCI's broadest index of Asia-Pacific shares outside Japan rose 0.01 percent. Australian shares were up 0.14 percent, while Japan's Nikkei stock index rose 0.61 percent. U.S. stock futures rose 0.24 percent in Asia. (Photo: REUTERS/Aly Song)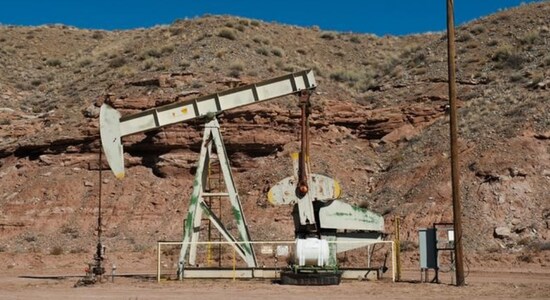 Brent crude rose 8 cents to settle at $56.93 a barrel, while US West Texas Intermediate crude settled flat, or unchanged at $52.05 a barrel. US gold futures settled 1.1 percent higher at $1,603.60 an ounce.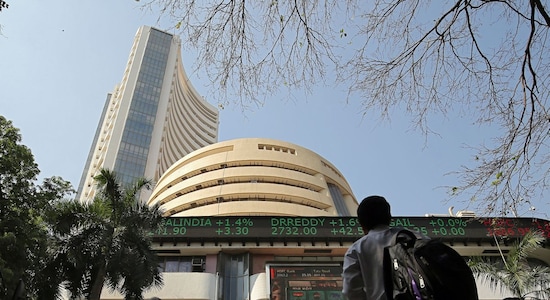 Indian shares fell for the fourth session in a row on Tuesday as the ongoing AGR issue weighed on telecom and financial stocks. The Sensex was down 161.31 points or 0.39 percent at 40,894.38. Intra-day, the Sensex fell over 444 points and touched the day's low of 40,610.95. The NSE Nifty settled at 11,992.50, down 53.30 points or 0.44 percent.
The rupee tumbled by 22 paise to settle at a nearly three-week low of 71.54 against the US dollar on Tuesday as concerns over the economic fallout from coronavirus outbreak continued to roil forex market sentiment. Besides, sustained foreign fund outflows and subdued equities also put pressure on the rupee. (Photo: IANS)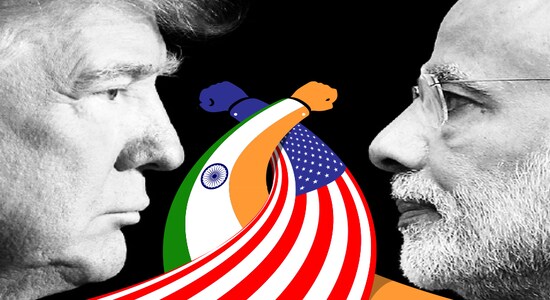 US President Donald Trump has said he is "saving the big deal" with India for later and he "does not know" if it will be done before the presidential election in November, clearly indicating that a major bilateral trade deal during his visit to Delhi next week might not be on the cards. "We can have a trade deal with India. But I'm really saving the big deal for later," he told reporters at Joint Base Andrews Tuesday afternoon (local time). Trump is scheduled to visit India on February 24 and 25.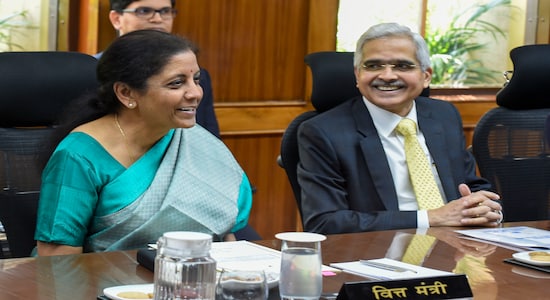 RBI Governor Shaktikanta Das told PTI in an interview that there is no reason to doubt that the government will be able to cut fiscal deficit to 3.5 per cent of the GDP in the fiscal beginning April 1. Das said the Budget for 2020 had announcements that certain bonds will be opened up for non-resident investment without any limit. The RBI, he said, will ensure that its borrowing programme is undertaken in a non-disruptive manner. (PTI Photo/Atul Yadav)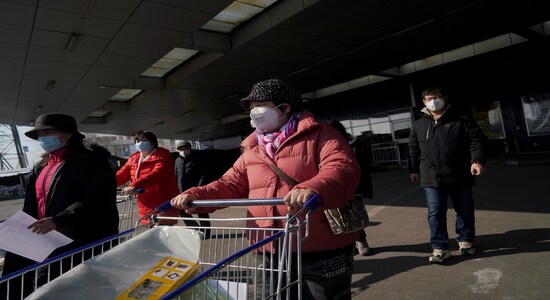 Moody's on Tuesday lowered growth forecast for the Asia-Pacific (Apac) region to 5.2 per cent for 2020 citing the lingering impact of the coronavirus outbreak in China, the impact of which will be more pronounced on China and India. The overall lower forecast also incorporates downward projections for India due to the outbreak, coupled with the already weaker domestic demand in India, apart from the hit on the Thai economy. (Photo: REUTERS/Stringer)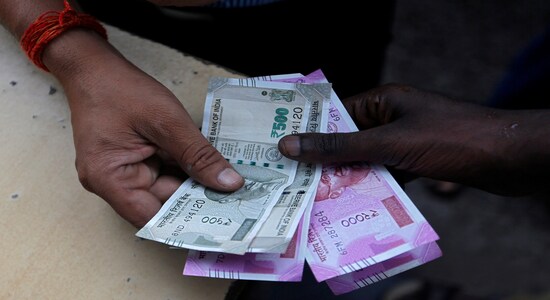 A new survey said that India will see the lowest salary increase in a decade this year, in which the real estate and transport sector -- the top national job generators -- will also witness the lowest pay hikes. The sharpest drop in pay hikes was projected in the auto sector, reflecting its stressed situation. The e-commerce sector was seen giving double-digit pay hikes -- among the highest across 20 sectors -- surveyed by human resource consultancy firm Aon Plc.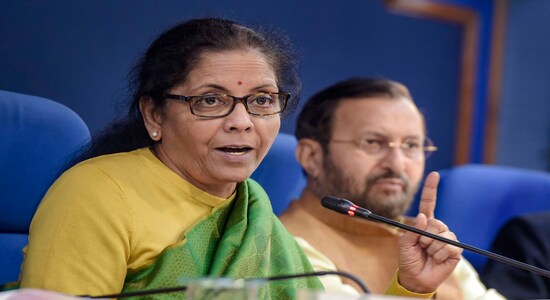 Finance minister Nirmala Sitharaman said she will discuss with the PMO about the relief that could be offered to the industry but allayed any immediate worries about the scarcity of any raw materials as yet on account of inventories built up by sectors as also on price rise. "There are no concerns about price rise (of medicines) so far. There is no report of a shortage of masks and medicines in Indian hospitals. In fact, there was a demand from those who manufacture medical devices to remove the ban on exports," she said on the impact of Coronavirus. (PTI Photo/Vijay Verma)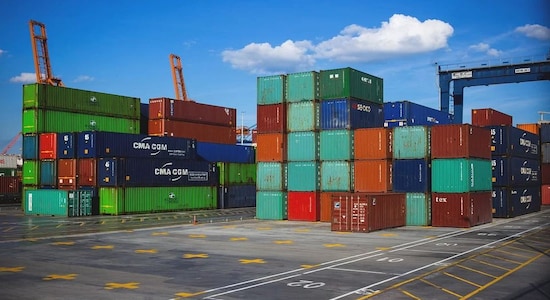 The country's Special Economic Zones have achieved $100 billion dollar worth of exports in FY 2019-20 amidst volatile global economy. The $100 billion exports mark was reached on Monday. Earlier, SEZs had achieved the landmark of $100-billion worth of exports during the full financial year 2018-19. There was almost 4 percent growth in manufacturing segment. Besides, the number of operational SEZs have grown to 241 as against 235 at the end of FY 2018-19.