SUMMARY
CLSA downgrades the rating to 'outperform' from buy on the shares of RBL Bank with a target of 130, while Jefferies maintain a 'buy' for Ultratech shares with a revised target of 6,550. Here are the top brokerage calls for today -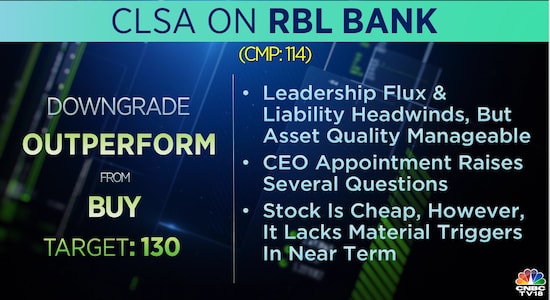 CLSA on RBL Bank | The brokerage firm noted that the appointment of R Subramaniakumar as Managing Director and CEO of the Bank raises several questions. Additionally, CLSA said that despite the stock being cheap, it lacks material trigger in near term.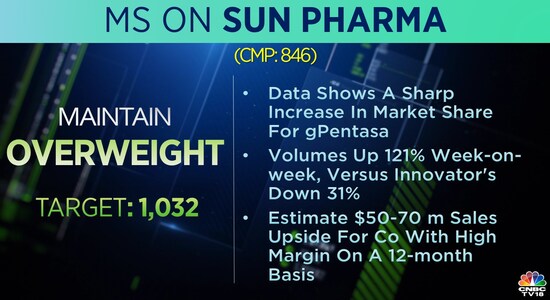 Morgan Stanley on Sun Pharma | The firm maintains 'overweight' on the company's share and estimated $50-70 million sales upside with high margin on a 12-month basis.
Macquarie on Asian Paints | The brokerage firm maintains an 'overweight' rating on the paint company's shares with a target price of Rs 3,500. Macquarie believes that the portfolio-level price hike will be marginal.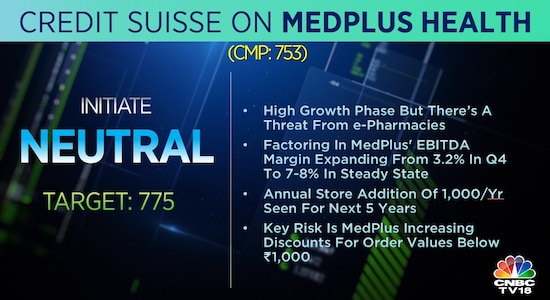 Credit Suisse on Medplus Health | The firm notes that the key risk for the company is increasing discounts for order values below  Rs 1,000. Despite high growth phase for the industry, e-pharmacies pose a great threat.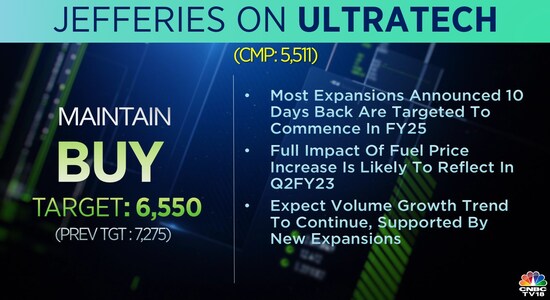 Jefferies on Ultratech | The brokerage firm notes that the full impact of fuel price increase would be reflected by the second quarter of FY23. Supported by new expansions, the volume growth trend is expected to continue.