SUMMARY
Morgan Stanley gives overweight rating on the shares of M&M Finance, Infosys and Tech Mahindra. Here are the top brokerage calls for the day -
Morgan Stanley on Mahindra & Mahindra Finance | The RBI has directed the company to cease repossessions via outsourcing until further order. The brokerage house says the impact on collections will depend on share outsourcing in collections.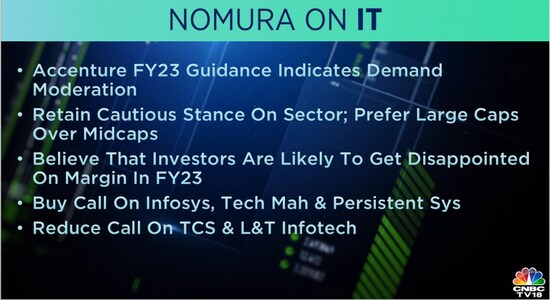 Noruma on IT | Noruma gives 'buy' call on Infosys, Tech Mahindra and Persistent Systems and 'reduce' call on TCS and L&T Infotech. The brokerage house says that Accenture FY23 guidance indicates demand moderation.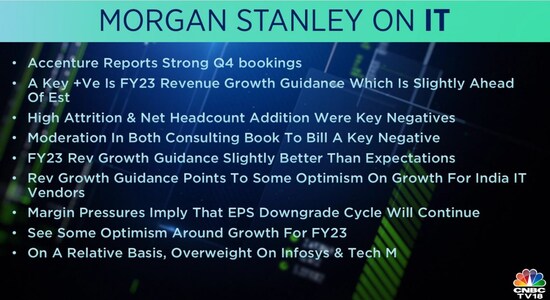 Morgan Stanley on IT | According to Morgan Stanley, Accenture's revenue growth guidance points to some optimism on growth for India IT vendors. On a relative basis, overweight on Infosys and Tech Mahindra.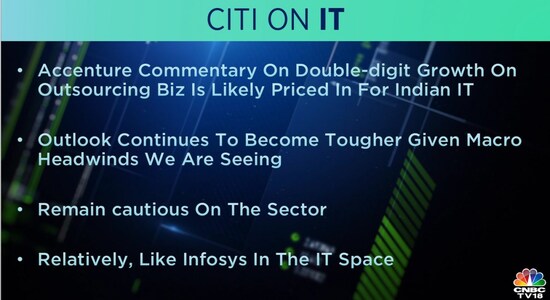 Citi on IT | Accenture commentary on double-digit growth on outsourcing business is likely priced for Indian IT. The brokerage house advices remaining cautious on the sector and said relatively like Infosys in the IT space.