SUMMARY
Here is what market gurus and industry captains said about the near-term trajectory on January 28, 2021.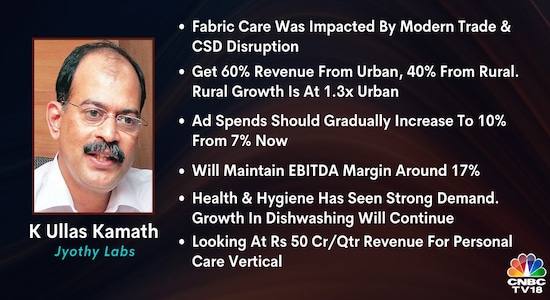 Jyothy Laboratories is looking at more than Rs 500 crore revenue for the personal care vertical on a quarterly basis, said K Ullas Kamath, Joint Managing Director on Thursday. Personal care we have grown by 48 percent. Most of the fabric care products are back to pre-COVID levels and this quarter we are up by about 2.3 percent and momentum is very positive and next year we should be back to double-digit growth in fabric care as well. Catch the conversation here.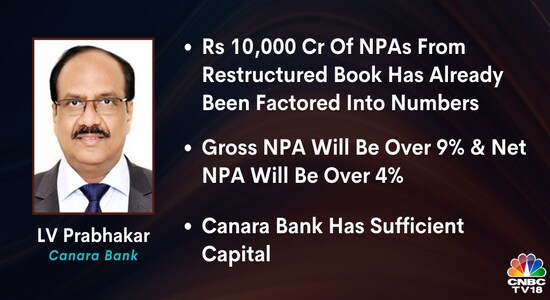 Net non-performing assets (NPA) is only 2.64 percent and gross we are at 7.46 percent. We have factored in the restructured portfolio and also the probable slippages and our guidance for the next quarter will be – gross NPA will be somewhere less than 9 percent and net NPA will be less than 4 percent. The provision coverage ratio as on date is 84.89 percent, going forward at the most it may come down to 82-81 percent. Catch the conversation here.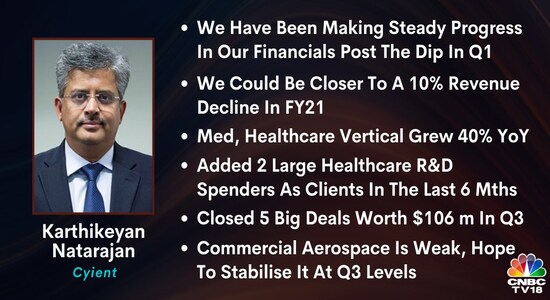 We continue to hold the view that we would be closer to the 10 percent de-growth as compared to what we guided in the past. We have been making steady progress after we saw a dip in Q1. We have definitely seen a margin increase in Q2 and we continue to make progress even in Q3 both in terms of revenue growth as well as margin expansion. We have been able to bring in a lot of operational efficiency in the form of offshoring, utilisation, trying to improve our pyramid structure, and also able to help through automation which has been one of the initiatives we started off 6 months ago. We are trying to work with many of our customers to make sure that we are able to provide the right value at the right price. We are making steady progress on the digital transformation; we expect a lot more to happen on the digital area as we move into 2021. We are hopeful that 2021 will be lot better than 2020. Catch the conversation here.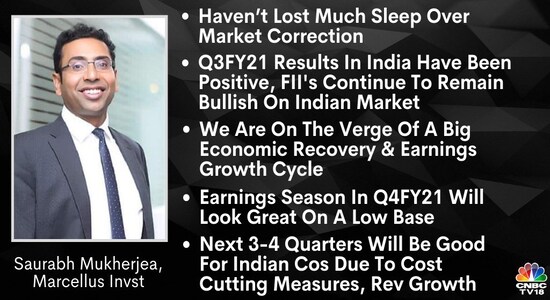 I would describe it as a healthy outlook. Early stages of economic recovery with healthy inflow can be seen in the country. At the Nifty level we are still up 14-15 percent as a broader market over 12 month period. Yes, over the past month we have given up 5 percent at the Nifty level, but I do not think we should lose too much sleep about that. Corporate results across India, whether in our portfolio or outside our portfolio are healthy. The Federal Reserve is continuing to reiterate that it will keep money cheap. We are seeing strong domestic flows into our funds and foreign institutional investors (FIIs) continue to remain bullish on the Indian market. Catch the conversation here.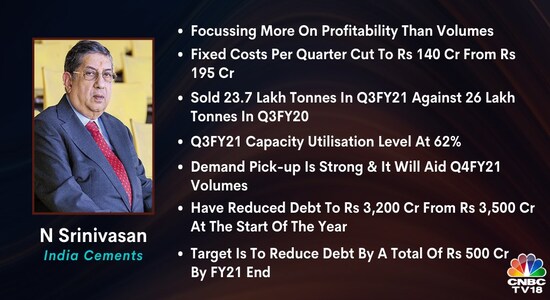 India Cements is focussing more on profitability than volumes. Total sales was 23.7 lakh tonne in Q3FY21 against 26 lakh tonne in Q3FY20. For the whole nine months, the capacity utilization was 50 percent. For Q3, it was around 62 percent. Demand pick up is there, we are able to see visibility, so this quarter should be better in terms of volumes. Catch the conversation here.