SUMMARY
The global markets are closely watching the outcome of this week's meeting of the US Federal Reserve, which is attempting to tamp down inflation without risking a recession. The US markets marched toward gains before the bell on June 25 and bond yields eased amid bets that an expected US recession would slow the Federal Reserve's aggressive tightening campaign. Oil prices dropped extending a recent losing streak on concerns that an expected rise in US interest rates would weaken fuel demand. With markets looking for policy clues from the two-day Federal Open Market Committee meeting which begins on Tuesday, here's a look at what experts are expecting from the Fed meeting.
Suresh Tantia, Senior Investment Strategist, Credit Suisse | Suresh Tantia advised investors holding equities, especially US equities to hold on to them and wait for a recovery. "At the current levels, I am not advising clients or investors to reduce their holdings or investments," he said.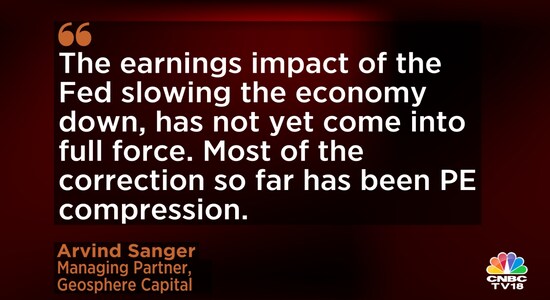 Arvind Sanger, Managing Partner, Geosphere Capital | Arvind Sanger believes the earnings impact of the Fed rate hike has not been factored in yet.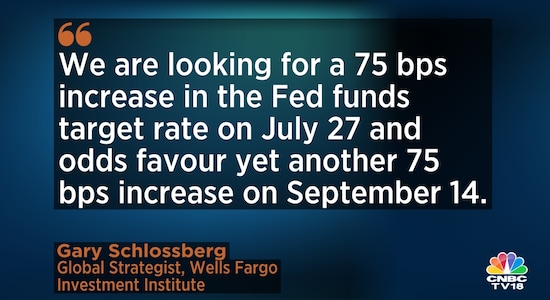 Gary Schlossberg, Global Strategist, Wells Fargo Investment Institute | Gary Schlossberg expects to see some catch-up, not only by the Federal Reserve but by major central banks abroad as well.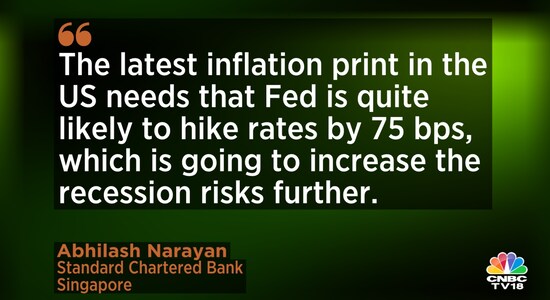 Abhilash Narayan, Senior Investment Strategist-Group Wealth Management at Standard Chartered Bank Singapore | According to Abhilash Narayan the hiring slowdown in the US in the technology sector is not surprising. In fact, he expects the slowdown to extend to other sectors as well in the next 3-6 months.