SUMMARY
Canada and the United States have one of the world's largest investment relationships. Sharing the longest international border of any nation, United States and Canada also share the world's biggest and most comprehensive trading relationship.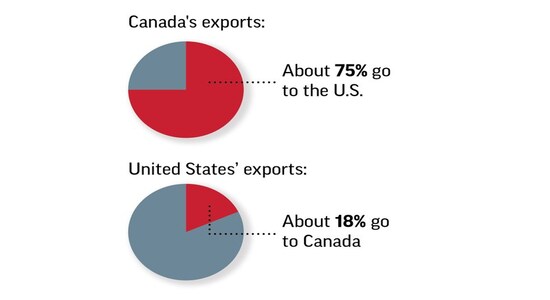 US-Canada export data.
Estimated value of trade between the US and Canada.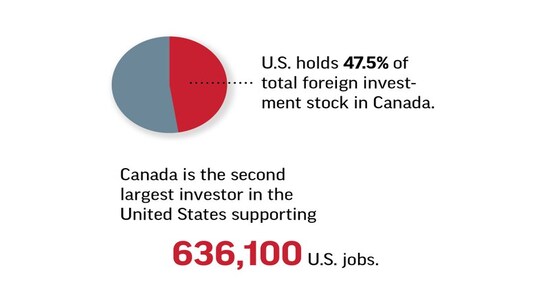 US-Canada Trade Ties.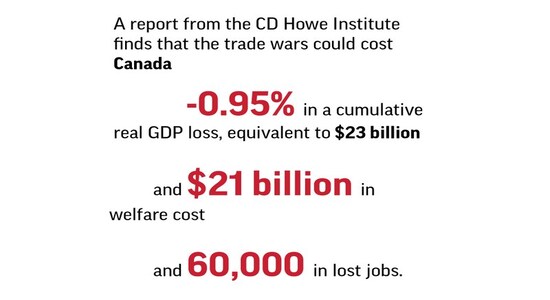 Trade wars could cost Canada a loss of -0.95 percent in gross domestic product (GDP) which is equivalent to $23 billion.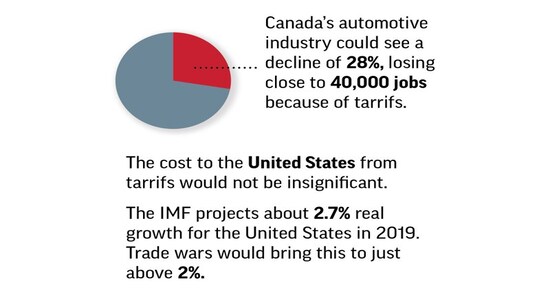 Due to tariffs, Canada's auto industry could see a decline of 28 percent.