SUMMARY
Finance Minister Nirmala Sitharaman tabled the Economic Survey 2023 in Parliament on Tuesday, January 31. Sitharaman will present the Union Budget 2023-24 on February 1. The Economic Survey document of the Ministry of Finance is prepared under the administration of the Chief Economic Advisor. It holds key insights into India's macroeconomic landscape and government policies and also reforms that can be ushered in. Here's a look at the key highlights from the survey.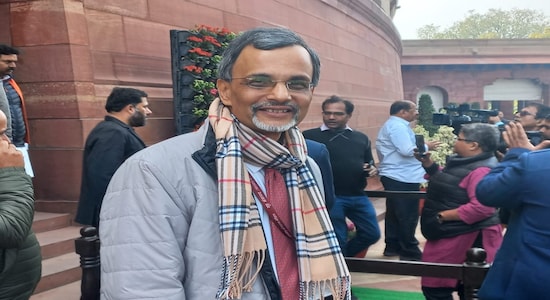 In a distinctive approach in India, Chief Economic Advisor V Anantha Nageswaran combined government initiatives such as health and education and other facilities and has started a conversation on the 'quality of life'. "Social welfare is not an afterthought for the government but its leitmotif," the CEA said, adding that the government has adopted a comprehensive and 'leave no one behind' approach for social welfare and the same is mentioned clearly in the Economic Survey Report.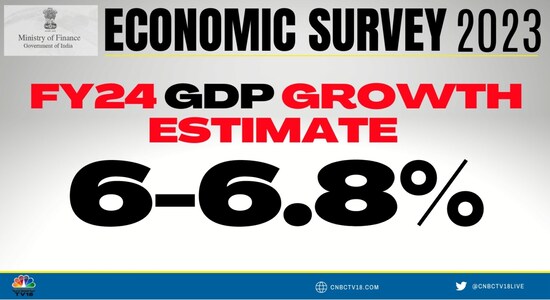 The survey pegged India's GDP growth for fiscal 2023-24 in a broad range of 6-6.8 percent depending on the trajectory of economic and political developments globally. The survey's baseline forecast for real GDP growth is 6.5 percent.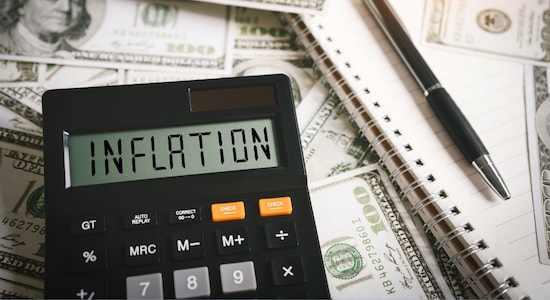 With inflation persisting in the advanced economies and central banks hinting at further rate hikes, downside risks to the global economic outlook appear elevated. If inflation declines in FY24 and if the real cost of credit does not rise, then credit growth is likely to be brisk in FY24, the economic survey stated. (Image: Shutterstock)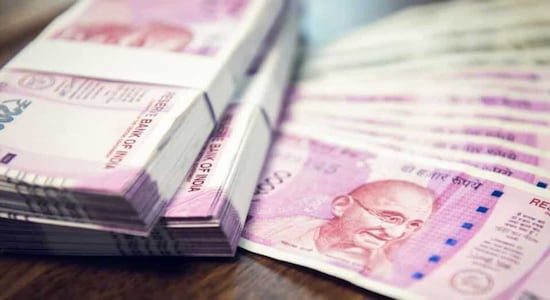 According to the economic survey 2023, the challenge of the depreciating rupee, although better performing than most other currencies, persists with the likelihood of further increases in policy rates by the US Fed. (Image: PTI)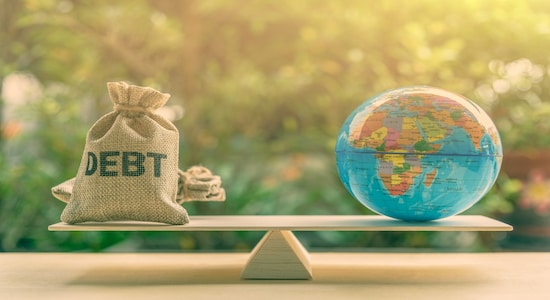 The survey projected global growth to decline in 2023 and is expected to remain generally subdued in the following years as well. Slowing demand will likely push down global commodity prices and improve India's CAD in FY24. (Image: Shutterstock)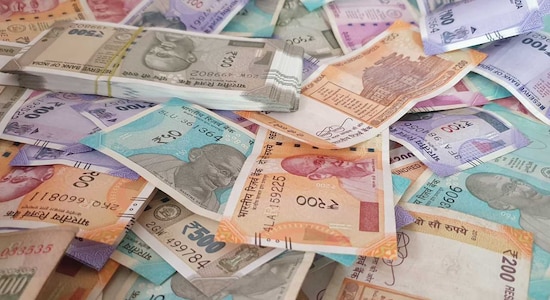 The government has managed to garner only 48 percent of the budgeted amount for disinvestment for the current financial year, according to the Economic Survey. An amount of Rs 65,000 crore was budgeted as the disinvestment target in last year's Union Budget. (Image: Shutterstock)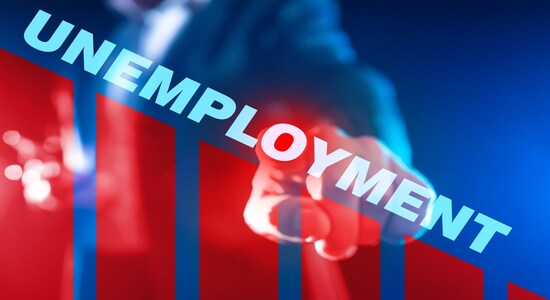 Labour markets recovered beyond pre-COVID levels, in both urban and rural areas. Quarterly urban employment data shows progress beyond pre-pandemic levels. The survey said that the unemployment rate declined from 8.3 percent in July-September 2019 to 7.2 percent in July-September 2022. (Image: Shutterstock)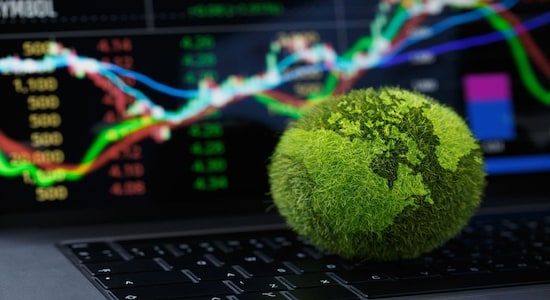 India has enhanced its climate action 'manifold' despite the adverse effects of the COVID-19 pandemic, said the latest Economic Survey. The survey identified climate change as a global "hot-button issue" that is critical to India's economy and its goals. It added that India currently spearheads one of the "most robust climate actions" through its Nationally Determined Contributions (NDC) under the Paris Agreement. (Image: Shutterstock)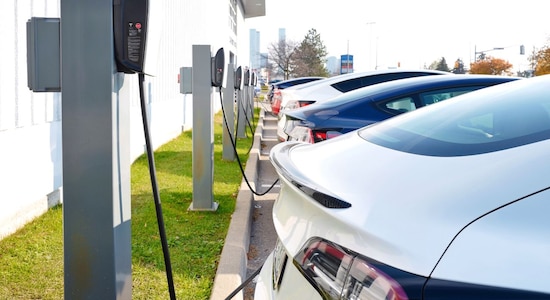 As per the Economic Survey 2023, the strong growth in demand, due to better offers and the availability of more attractive cars, contributed to the 24 percent increase recorded by the overall market. The survey said that the EV market will see one crore units in annual sales by 2030. (Image: Shutterstock)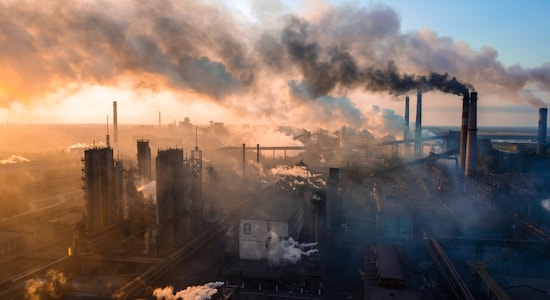 The economic survey also highlighted the increasing reliance on renewable energy for power production. The survey highlighted that India aims to reduce the emissions intensity of its GDP by 45 percent by 2030 from the 2005 levels as well as achieve 50 percent of the cumulative electric power installed capacity from non-fossil fuel-based energy resources by 2030. (Image: Shutterstock)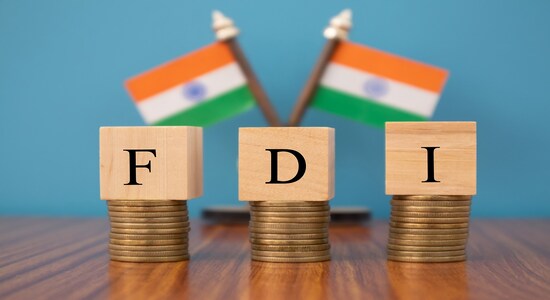 As per the economic survey, Foreign Direct Investment (FDI) in the manufacturing sector moderated in the first half of FY23. However, inflows stayed well above the pre-pandemic levels, driven by structural reforms and measures improving the ease of doing business, making India one of the most attractive FDI destinations in the world. (Image: Shutterstock)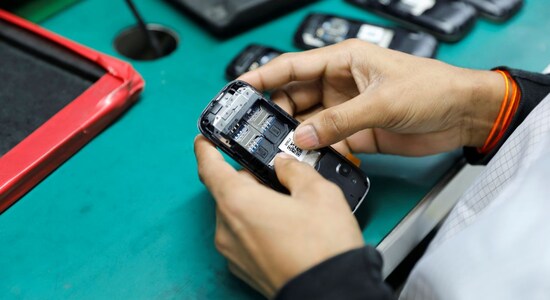 In the mobile phone segment, India has become the second-largest mobile phone manufacturer globally, with the production of handsets going up from 6 crore units in FY15 to 29 crore units in FY21. (Image: Reuters)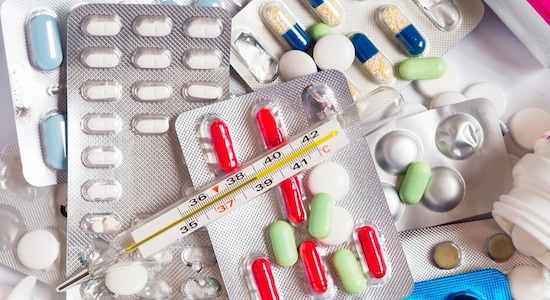 The Indian Pharmaceuticals industry plays a prominent role in the global pharmaceuticals industry. The cumulative FDI in the pharma sector crossed the $20 billion mark by September 2022. (Image: Shutterstock)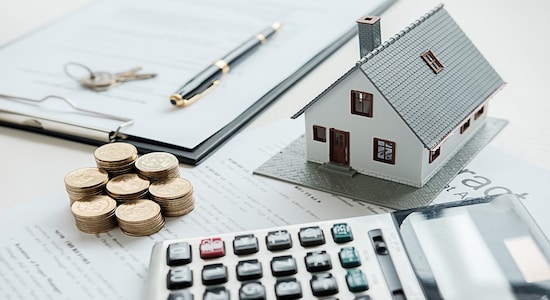 Housing prices have started to firm up after a two-year COVID lull and unsold inventories have declined on the rise in demand, the Economic Survey said, as it anticipated a decline in prices on the back of a cut in import duties on many construction materials. (Image: Shutterstock)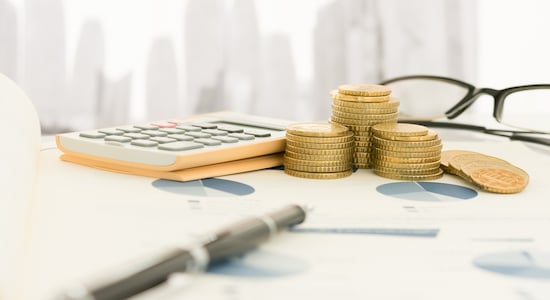 While secondary capital market indices Nifty 50 and S&P BSE Sensex were not immune to the volatility in Foreign Portfolio Investment (FPI) flows, they performed better than their peers between April and December 2022. Furthermore, net FPI flows turned positive in the quarter ending December 2022. (Image: Shutterstock)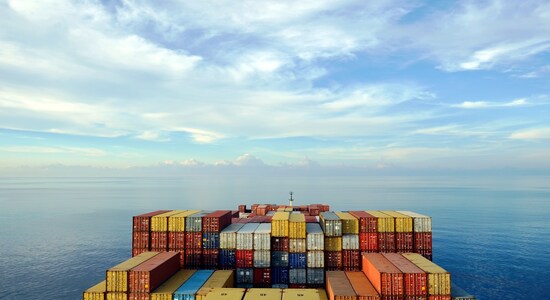 The growth of exports may have moderated in the second half of FY23. However, their surge in FY22 and the first half of FY23 induced a shift in the gears of the production processes from mild acceleration to cruise mode. (Image: Shutterstock)
The rapid adoption of technology and digitisation of social scheme delivery through Aadhaar, Direct Benefit Transfer, and the growth of e-commerce platforms such as Open Network for Digital Commerce (ONDC) and Government e-Marketplace will be key to driving India's growth over the next decade, as per the Economic Survey 2022-23. It projected that the electronics exports from April to November this year will touch $13.8 billion, as against $8.9 billion in the corresponding period last year. (Image: Shutterstock)