SUMMARY
Global warming is a major threat to Blue Planet. While you are taking a morning stroll, countless trees are being cut down, glaciers get melted, small islands get submerged by few inches or more, sea faces turbulence and living being is forced to adapt to the changes at the cost of their lives. Besides, major tourist spots are either running out of resources or getting vanished due to its impact. Here is the list of places you should visit before it gets off from the face of the earth.
Maldives: Devastated by the coral bleaching and rising sea level, Maldives' survival as a sovereign nation is at stake. Having 80 percent of its 1,200 islands at sea level not more than 1m, soon there will be the time when sunbathing on the serene white sand will be an unattainable dream. According to the reports, the island may perish in 100 years.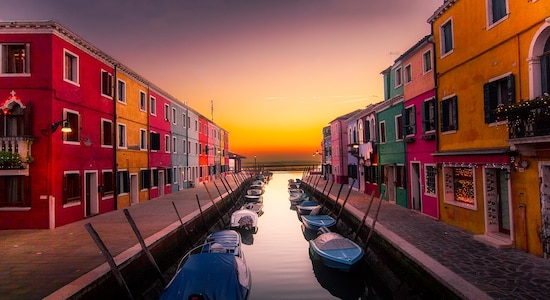 Venice: Long known as the City of Canals and the City of Water, Venice is struggling for its survival. Almost three-quarters of the historic city was submerged last year following high tides and powerful storms that have killed at least 11 people in the region. Besides floods, the escalated rate of tourism has hampered the city to a large extent. As a result, a large number of Venetians migrate to the nearby lands, falling to meet the inevitable increasing cost of living.