Mutual funds' asset base rose to a little over Rs 24 lakh crore by November-end, an increase of 8 percent from the preceding month, on strong inflow in liquid schemes.
Equity inflows into mutual funds (MF) dropped 33 percent in November. Pure equity and Equity Linked Saving Scheme (ELSS) together accounted for Rs 8,414 crore compared to Rs 12,622 crore in October.
According to the Association of Mutual Fund of India (Amfi) data, overall, mutual fund schemes witnessed an inflow of Rs 1.42 lakh crore in November, much higher than Rs 35,500 crore investment seen in the preceding month.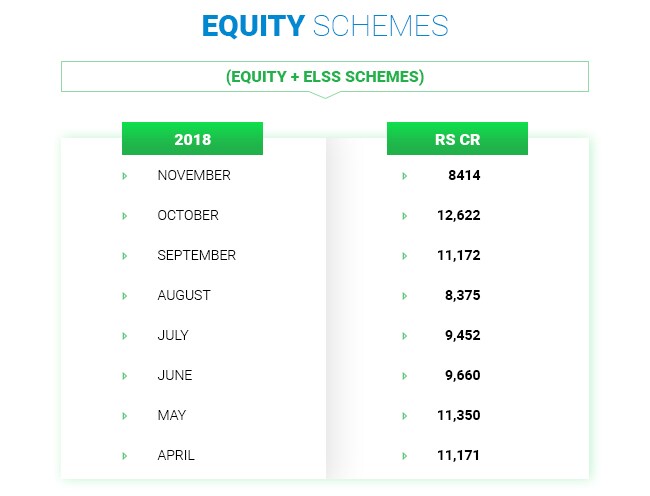 Net inflows into every category barring the liquid funds have registered a slowdown. Liquid funds attracted Rs 1.36 lakh crore.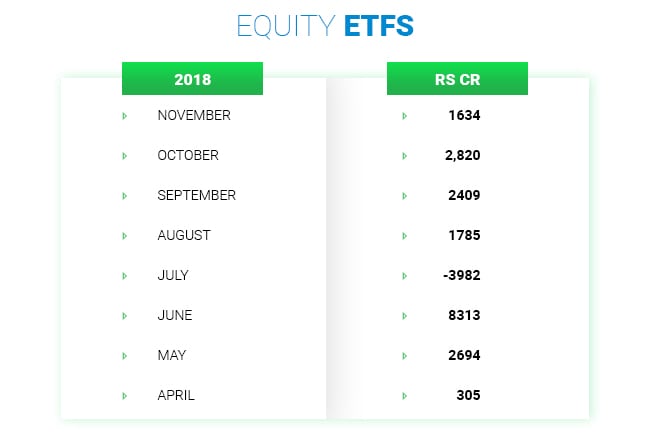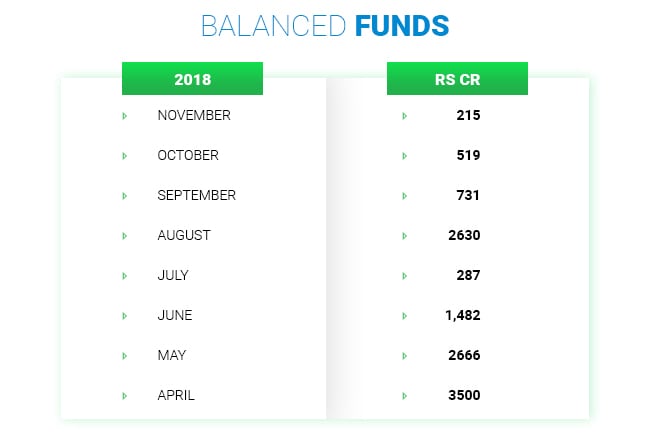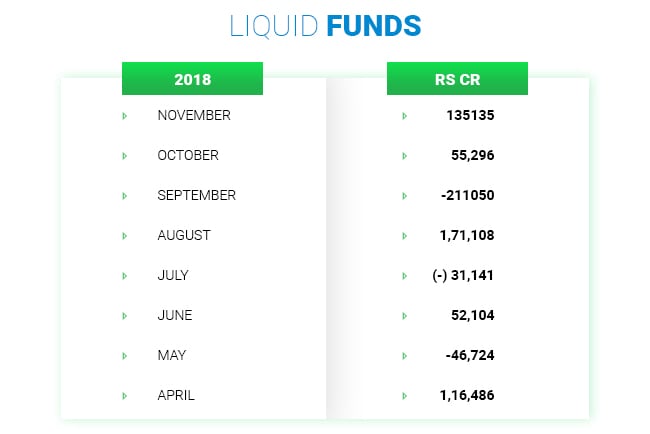 Despite this fall, the industry experts maintain that they are not worried about the receding flows.
"The net inflows into equity MFs are expected to continue. The uncertainty seen in September-October is behind us and the industry is seeing general stability returning. I expect SIP subscriptions to remain robust." said A Balasubramanian, CEO, Aditya Bila Sun Life Mutual Fund.
"The lower flows can be attributed to November being a holiday month as well as the regulatory changes seen in October. I expect SIPs to hold up going forward," said Vishal Kapoor, CEO, IDFC MF.
The big surprise has come from the near trebling of inflows into the liquid funds this month. September had seen a net outflow in excess of Rs 2 lakh crore which normalised to a Rs 55,296 crore inflow in October and a near swelling back to peak levels of Rs 1 lakh crore plus this month.
Interestingly, gold exchange-traded funds (ETFs) saw a net inflow of Rs 10 crore after witnessing pull out in past several months. In contrast, income funds saw a pull out of Rs 6,518 crore.
"The data points tend to reflect month-end numbers which may show a big move because of the way the industry accounts for purchases and redemptions, especially if the last day of the month is a weekend, in this case, a Friday," Vishal said. "It is better to wait and monitor the average assets."
"The money which had moved out from actively managed debt funds or credit risk funds has come into liquid funds and this could explain the large inflow number. Going forward, I expect the fixed income market to gain more traction," Balasubramanian said.
The inflows via SIPs though look steady, indicating that it could be the larger investors who are choosing to stay on the sidelines, perhaps ahead of the outcome of state elections and the global growth concerns.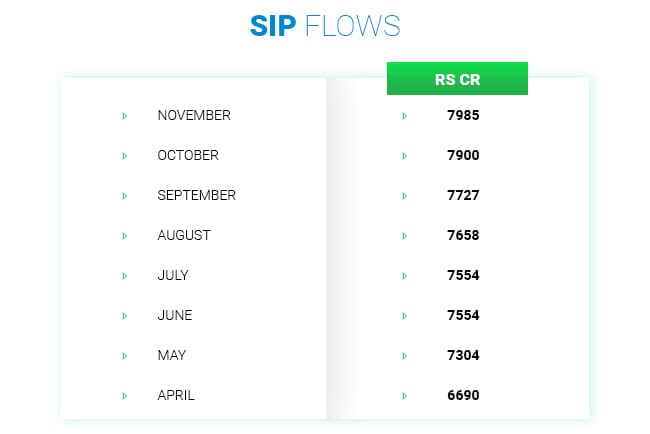 Overall, the sense remains that calm has returned to the market and the industry. Liquidity is ample with the Reserve Bank of India's Open Market Operations and rupee stability and the going ahead could get smoother.
First Published: Dec 7, 2018 6:51 PM IST