Financial literacy is defined as the ability of an individual to take efficient decisions related to money. Having access to information and the skill sets required for effective use of this information in making decisions is part of the concept of financial literacy.
And these decisions are critical to aid people in their quest to become financially free over a period of time. Therefore, financial literacy can also be termed as the capacity of an individual to make informed decisions on the way to gain financial freedom.
Before we get on to evaluate how India fairs on this important front, let us be clear that being financial literate would entail two important aspects, savings discipline and credit management. Given that timely access to credit is highly important to achieve financial objectives, effective credit management plays a very significant role in being financially literate.
A few facts like a literacy rate of 74 percent in India and not every adult individual having even a savings account, indicates a poor state of financial literacy in India. Despite the impetus received through the Pradhan Mantri Jan Dhan Yojna, there is still a long way to be covered on having a financially inclusive society where the citizens understand the importance of savings and have access to credit.
While no data is available on the financial literacy in India, according to a survey conducted by Standard & Poor's Financial Services, less than 25 percent of South Asian countries' adult population is financially literate.
Credit Sudhaar has in past conducted several Credit Health Surveys across major cities to assess the awareness of this important aspect of financial well-being. The last survey, conducted in 2017 had 1,500 respondents from cities of Delhi, Kolkata, Mumbai, Pune, Bengaluru, Chennai, Hyderabad and Ahmedabad.
Let us have a look at some of the key findings.
53 percent of the population was unaware of the Credit Bureaus and Credit Scores. This is despite the fact that the bureaus have been in India since 2005 and today the credit score plays an important role in the evaluation and decision process of the loans.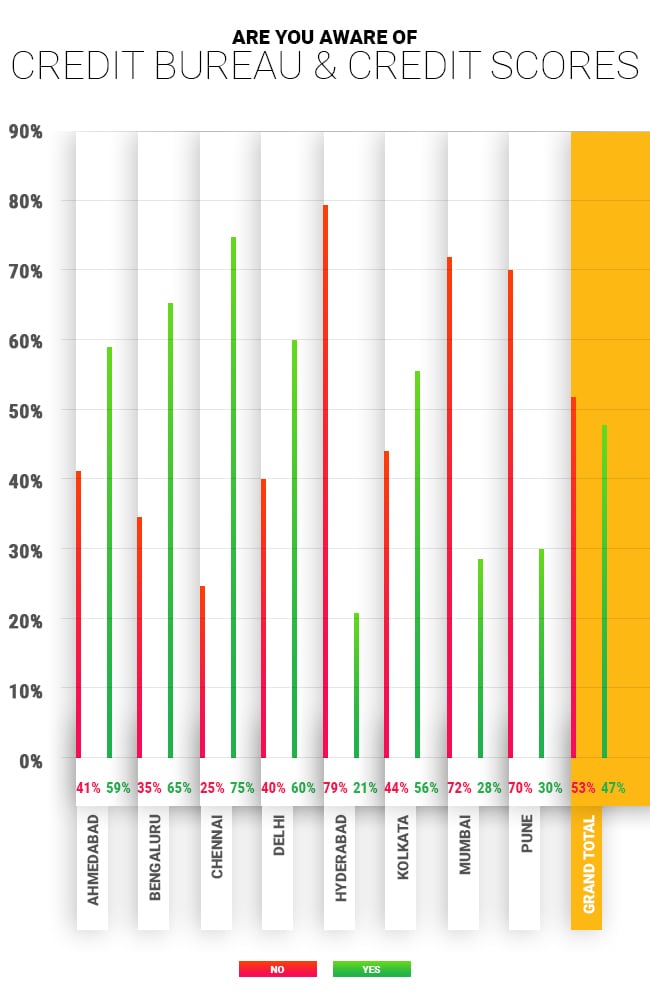 A staggering 85
percent
of the respondents were not aware of their credit scores. It clearly indicates that they do not understand the importance of credit profile which is denoted through this numeric expression called credit score.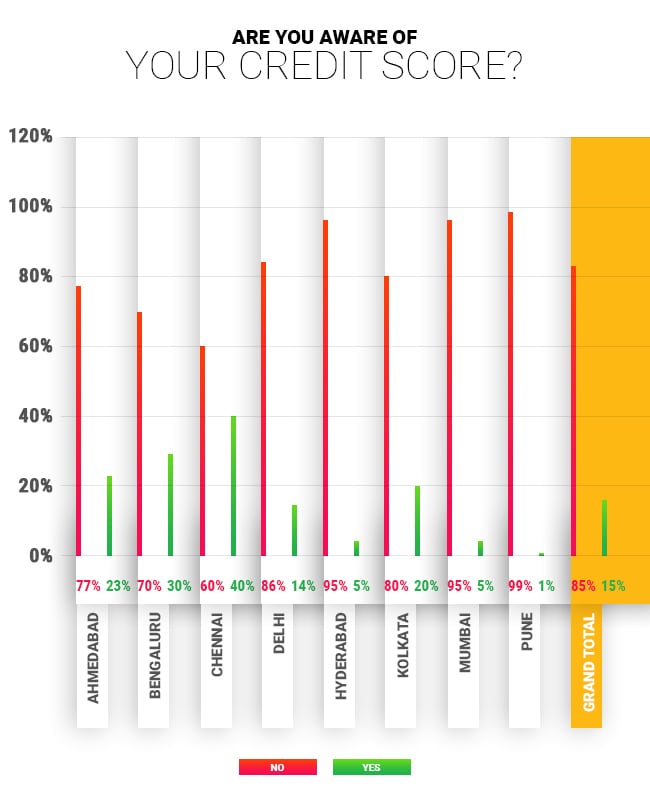 Surprisingly, 30 percent of the respondents felt that they do not have easy access to loans. If the residents of major cities in India feel that the availability of credit is not easy, the plight of the population in smaller towns and villages can only be imagined.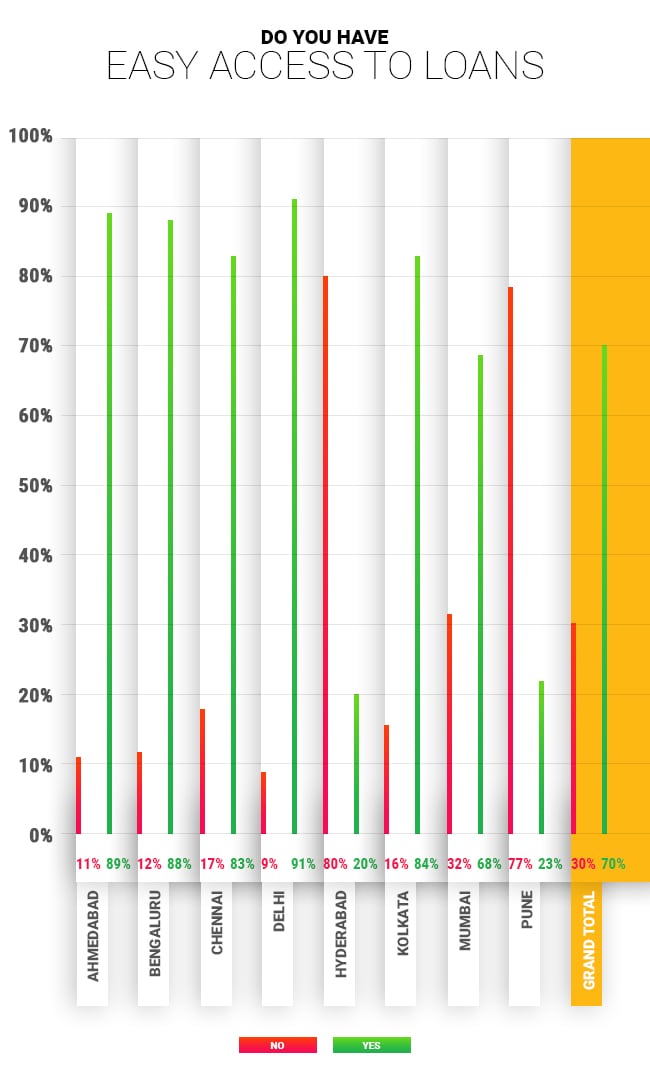 53 percent of the population residing in these top Indian cities did not even know how access to credit facilities will have an impact on their financial goals.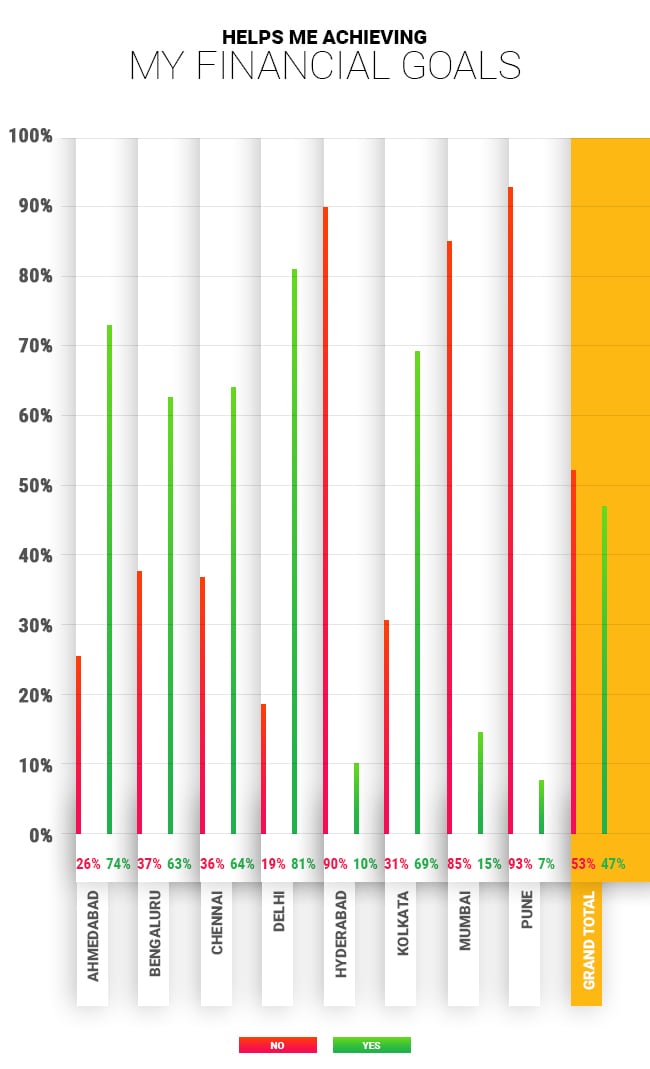 While the Reserve Bank of India (RBI) data confirm that the concentration of deposits and loans is higher in the urban areas, the above findings clearly are a testimony to the fact that there is a big gap in the level of literacy among the urban netizens as well.
As the saying goes, if you want to be rich, you have to be financially literate. The first step in solving a problem is to recognise that it does exist. Over the next few weeks, we will be covering various aspects of financial and credit literacy which can help people to navigate in a simple, practical and yet thoughtful fashion through the rather confusing maze of concepts that appear to put financial literacy out of the grasp of even the most enthusiastic learners!
Arun Ramamurthy is the founder and director of Credit Sudhaar, a credit advisory services company.
Follow this column to know more about your rights and obligations as a borrower, how important is your credit score and how to achieve one.