The year 2018 was notable for various events that had an impact on the common man's purse and financial aspirations.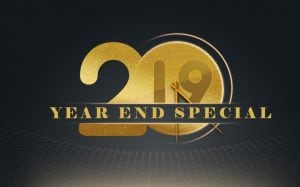 Here is a look at some of the key events during the year that impacted the personal finances of millions:
Changes made in the PAN card application form
The application procedure for the PAN card saw key changes this year, not once but twice. Firstly, a separate option of transgender has been included along with male and female in forms 49A and 49AA. Secondly, the requirement of mentioning father's name in the application form has been done away with this year.
Tax exceptions introduced in National Pension System (NPS)
In what is seen as a big relief to thousands of Indians, the government this year declared that investors in the NPS will be allowed 100 percent tax-exemption for the 60 percent withdrawal, which is allowed from the corpus at the time of maturity. This is a significant development as earlier the tax exemption was provided only for 40 percent.
In addition, several other benefits were announced in the scheme by the government including, making withdrawals from the NPS at the time of maturity tax-exempt and tax saving benefits for central government employees.
Aadhaar made mandatory for PAN card application
After the apex court upheld Section 139AA of the Income Tax Act in its judgement, Aadhaar has become mandatory for applying for PAN card. In addition to this, individuals who have already obtained PAN card have been asked to link it with Aadhaar by March.
No TDS on interest up to Rs 50,000 for senior citizens
Aimed at providing relief for country's senior population, a new amendment was introduced in to the Income Tax act that made it clear that banks should refrain from deducting TDS from interest paid to senior citizens for any amount that is not above Rs 50,000.
Changes in ITR
Another significant event was key changes that were made in relation with the filing of income tax returns. From imposing a fine for late ITR filing to reduction in time limit to revise ITR from two years to the end of the financial year, significant changes were introduced.
Changes in LTCG tax and 54EC bonds
This year's budget introduced long-term capital gains (LTCG) tax on equity sales and equity mutual funds. The new rules extended the minimum period of investing in 54EC bonds to five years from earlier three.
Other changes
There were also several other reforms as well. This included rectification in the amended Section 139A of the Income Tax Act that made it clear that 31st May of next financial year will be the last date for non-individuals to apply for Pan without penalty.
Also the Budget in 2018 paved the way for the introduction of 10 percent tax on dividend received from equity mutual funds since last April.
In addition, the RBI increased its grip on money transactions this year by making PAN mandatory for sending money abroad under the Liberalised Remittance Scheme (LRS). The increase in cess levied on tax payments from 3 to 4 percent following its renaming as 'Education and Health Cess' too will have a significant affect on individuals pocket.