It's Diwali time and the first day of the festivities is Dhanteras, or Dhana Trayodashi, which is about welcoming Goddess Lakshmi home. A lot of people believe in buying gold and other precious metals on this day as it is considered very auspicious.
Now let's do a quick fact check. Is buying physical gold really auspicious for our country?
Last fiscal, India imported 955 tonnes of gold amounting to $33 billion, which is roughly one-third of the country's crude oil import adding heavily to its current account deficit. In the current fiscal, gold imports have reduced substantially but is still a significant component in the import bill of India.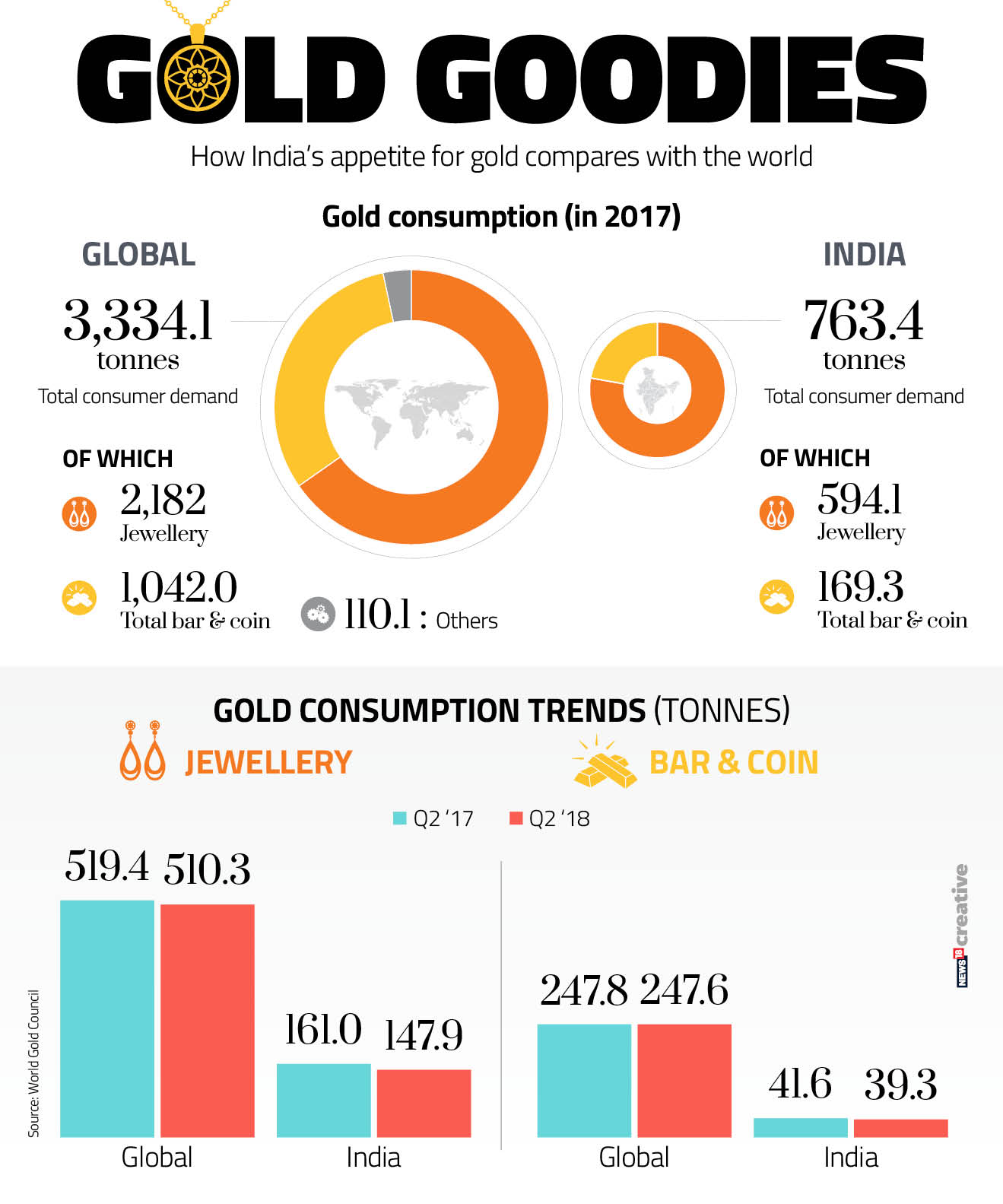 The government introduced a new method of investing in gold in the fiscal year 2015-16 in the form of Sovereign Gold Bonds. This is indeed a brilliant way of reducing the import bill and at the same time providing a government-backed opportunity for investors to invest in gold and benefit from its upward movement.
The icing on the cake happens to be the 2.5 percent interest that is provided in these bonds per annum. It's like getting a rental income on your gold investments, which otherwise don't earn any income if purchased and kept in physical form.
In addition to the above advantages it also saves us the trouble of storing physical gold and the related risks and costs. The only disadvantage for this mode is that the maturity period for these bonds is 8 years and offers low liquidity in the secondary markets along with trading at a discount on the market price. This could just be a temporary phenomenon and is expected to improve as more and more participation takes place in this instrument.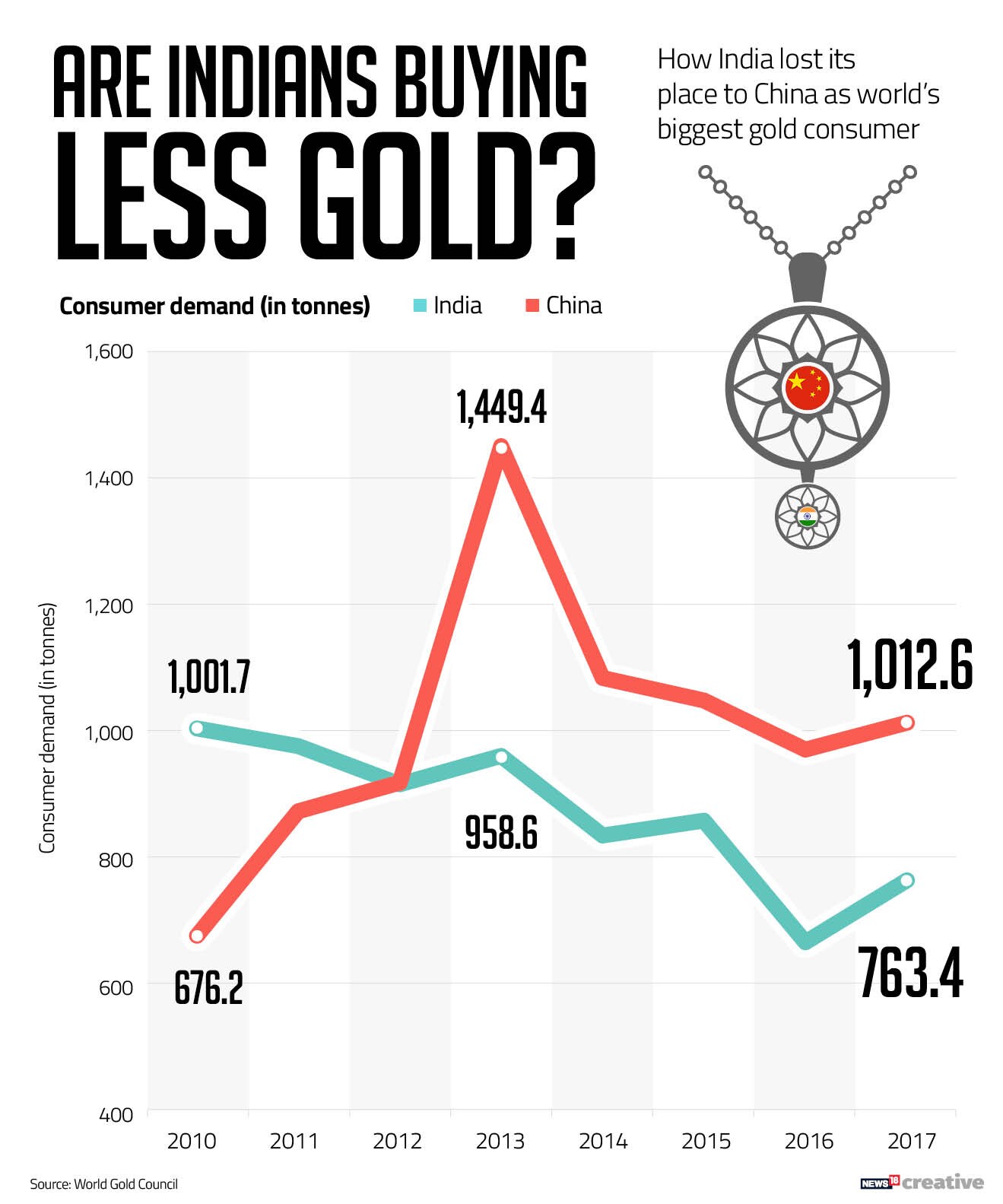 Despite being such a dazzling option, these bonds haven't had much traction over the past 3 years due to sheer lack of awareness. Since inception, i.e. over the last 3.5 years, it has been able to soak up just about 1 billion dollar worth of investments, which is a tiny fraction of the yearly gold imports.
The new tranche of Sovereign Gold Bonds are opening for subscription on November 5 and will be open till November 9.
Apart from these bonds, there are a few other ways of investing in gold, which doesn't entail direct purchase of physical gold. One option is to buy Gold Exchange Traded Funds (ETFs), which are nothing but pooled investments in gold which are stored and managed by an asset management company (AMC).
They are generally available as units that are approximately equal to one gram of gold and are listed and traded on various stock exchanges necessitating the requirement of a demat cum trading account to participate in the same.
They can also be converted into physical gold subject to some minimum value criteria that are different for various AMCs. The disadvantages of an ETF vis-a-vis the Gold Bonds are that they not only do not offer a yearly interest, but also levy an ongoing fund management charge of approximately 1 percent per annum, which gets absorbed in the unit price thereby eroding the quantity of gold per unit after every year that passes by.
Gold funds offered by various AMCs are open ended funds that invest your money into gold ETFs and therefore are a second level derivative of physical gold. It offers the advantages of participating in gold investment without having to have a demat cum trading account as well as the comfort of doing so in a recurring mode through systematic investment plans (SIPs).
Further, it offers better liquidity as redemption can be done with the AMC directly instead of having to find a buyer that matches your price and quantity in the exchanges. The disadvantage though is the added cost of two layers of fund management that are involved, that of the gold fund as well as the ETFs that form the underlying asset in this instrument.
Considering all these aspects, the best alternative to buy physical gold seems to be the Sovereign Gold Bonds, if your investment horizon is long term which should be the case for this asset class. However, if you anticipate the need for liquidity in the short term, the other modes may be opted for.
Disclaimer:
The views and investment tips expressed by investment experts are their own and not that of the website or its management. Users are advised to check with certified experts before taking any investment decisions.