14th June
Reimagining Brands
Moving from legacy to new-age sectors: Here is how the marketers cope with change
Business over brands, chaos over process, speed over stability. Listen to what young to mid-level managers have to say.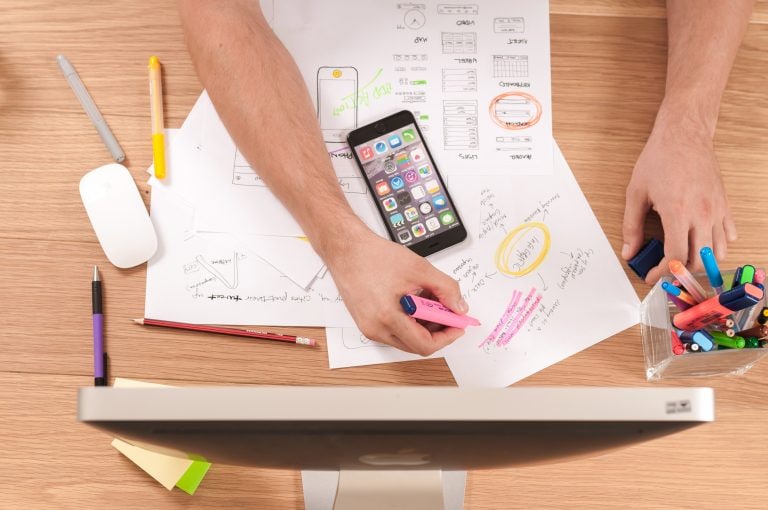 Moving from legacy to new-age sectors: Here is how the marketers cope with change
With the world of marketing moving from brand value to brand valuation, with marketing technology and 'platformisation' becoming the new mantras, with changing shopper behaviour and transactions and services replacing traditional notions of brand love, what's happening to the marketers themselves? That too the young and mid-level talent that is increasingly shifting to, or toggling between, legacy -- predominantly FMCG, and new-age sectors -- predominantly Indian e-commerce?
What do young and mid-level marketers who have made the shift feel? What's attracting them? What are the challenges of working in the new world of performance marketing, and start-up culture? What does a younger, faster, techier day feel like?
Conversations with those who have gone to 'the other side' reveal some interesting insights.
Let us start with why do talent from legacy organisations move? What is the key motivation? First of all, some say, it is sheer FOMO. There's a lot happening out there that creates the "need to be on the other side" and do so now, as "one may not get this opportunity again".
Second, besides just the excitement of the new, there's also a recognition that marketing even in traditional sectors is changing. With digital becoming increasingly important, some feel that the future chief marketing officer (CMO) will need to put digital at the centre, and to equip oneself for those times; even if 5 to 10 years away; it is better to cross the fence and learn the real deal now. Else, they will soon be made irrelevant.
Thirdly, they see many peers, or even younger people, having far bigger responsibilities, not to mention designations. There is a view that these people have larger teams, and a faster growth path as their bosses are not stuck in their jobs for decades like they might be in legacy companies.
And of course, there's the money. Both at entry, annual increments and the lure of stock options, even if that is only notional and not everyone reaps the benefits.
What do they find when they do cross over?
How much ever you have heard, chatted with friends, and think you are prepared, "you just can't imagine what it is like" is the common refrain. Firstly, the role of marketing. Tech and product rules -- and marketing is "only a support function". This is closely accompanied by the second big change -- your own lack of tech knowledge is the first thing to fix, as marketing an app-based business is a different ballgame altogether. For the more senior/mid-level people, this means a willingness to learn from scratch, and sometimes from the younger. If you can give up hierarchical notions of the "years of experience" and develop "new found respect" for the young, you will not just grow faster professionally, but evolve personally as well! A different aspect to tech, and the third change to learn is the changing role of touch points and the traditional "funnel" going haywire. It is a new way of doing business and there is clear realisation that there is a fundamental shift happening in consumer shopping behaviour, that's only going to continue and accelerate. In essence, you are building the business more than the brand. Cause and effect is clearer.
The other set of changes to deal with is the work requirement and culture. There are of course differences – newer organisations vs more mature, purely Indian vs firms with multi-national lineage, founder-driven vs investor-driven. But some common themes emerge. Speed of ideation, execution, and response measurement. That it is Ok to make mistakes -- try, learn, change, drop or develop, move on, keep building. Expect younger, more vibrant, dynamic, casual and informal. Less hierarchy, little or no mentorship, little or no patience for immersions and training-on-joining, often patchy HR policies, little or no systems and processes. The flip side – initiative, entrepreneurship, empowerment, lateral moves, make your own opportunities, define your own growth. Priorities change fast, so learn to adapt, deal with ambiguities, and interestingly, be propelled as much by instinct as by numbers. End of the day, the question to ask yourself, as one respondent said, is "how audacious are you?"
Any advice upwards, for the organisations in this new sector? Once companies gain some critical mass, founders could do with switching some gears – mainly put some "method to the madness". Without losing the nimbleness, have a separate team focussing on the strategy that will then give unflinching focus to the execution. The businesses are learning that the brand is just as important, and young marketers feel you need to parallelly build that too, or fall prey to the discounting game.
Those who cross over but quit rather quickly are those who haven't been able to adjust to the frustration behind the fun, and need the process over the chaos. Most who manage to ride the change would probably not want to go back, and feel that even if they do, they would be better equipped than those who stayed put in the traditional sectors, opting not to move at all. FMCG continues to be the hunting ground for e-commerce, till perhaps the trend reverses and FMCG hunts in e-commerce for their future CMOs!
Mythili Chandrasekar is a consumer behaviour and brand strategy enthusiast. Recently retired after a 38-year-career in brand strategy and communications, she is now on a mission to learn new things.
Updated Date: Jun 14, 2019 10:06 AM IST