14th June
Reimagining Brands
How online brands find the right online-offline marketing mix
New age categories use traditional mass media but expect it to deliver and be measured like digital, say marketers of online brands.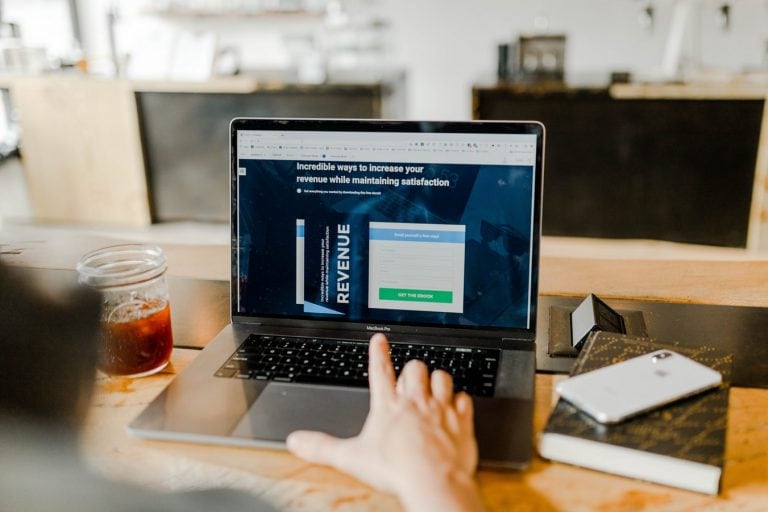 How online brands find the right online-offline marketing mix
Online brands are becoming the trendsetters in performance marketing, customised messaging and data-driven targeting. Why then do they use traditional offline media? What might be the roles for online and offline, what would each media contribute to brand building? Consumers vs shoppers, equity vs sales, data vs emotion… As the debates continue, how are the new and growing breed of online shoppers thinking about brands? Will platform functionality and service delivery build brand love? And how would that love be measured?
Legacy categories that have traditionally been on mass media are shifting some of their budgets and efforts online, while online brands started with bulk of their marketing online and are now mixing in some mass media. The difference of course is in the percentages. According to Mithun Sundar, Head, Revenue, Strategy and Analytics, Myntra, new and upcoming online brands are completely online till they build some scale, whereas a mature e-commerce brand could shift 10 percent to 25 percent of its spends to mass media, compared to legacy categories which could still be at 80 percent. "The difference however is not just in how much you spend where, but in how you spend the money, wherever that may be," he points out.
Many differences emerge. First, of course, and now par for the course, is the fact that one ad to many users is rapidly becoming one to one. Online media can personalise by user, past purchases and behaviour. Secondly, even the mix of spends on digital is different. Not just nudging sales via performance marketing but also advertising for impact, content marketing and brand identity building – all online. The third and big difference here though, Mithun asserts, is that even the identity building communications online can be measured and tracked for performance across the brand funnel and can be tracked for transactions too. Did the very same consumers who increased the brand's idenity metrics also convert to shoppers who transacted? Which of the online activities resulted in what kind of sales, in which part of the funnel or purchase path. This kind of 'multi-touch attribution' is something legacy categories and traditional media have struggled to deliver on.
Sumeet Singh, Group CMO, InfoEdge, (Naukri, 99acres, Jeevansathi and Shiksha) builds on this same point and takes it further. In categories like job search, matrimonial and real estate, "mass communication can be and should be measured like performance marketing," she says. "At InfoEdge, we use substantial mass media to build equity, but, measure by business metrics. Traditionally, legacy categories have measured mass media only by Top of Mind, and awareness, but online brands expect traditional mass media to deliver measurable results like digital media." One more addition, is that online brands have more options to reach consumer outside their own platform, and 'Remarketing' is now an important component of spends.
There are some significant changes and differences in consumer behaviour online too. Sumeet points out that earlier television advertising would result in desk top traffic, but today it shows directly on app downloads and mobile registration. The response to performance marketing too is changing. Earlier they would see an ad on, say google key word search, and go straight to the site to register. Today, they deliberate a lot more, and the time to registration is longer, at least for some of the categories that InfoEdge deals with.
Consumer reaction to messages in different media also differs. According to Sumeet, television viewers are still willing to watch advertising and are still open to interruption, but online viewers find it more intrusive. She adds, that with the growth of OTT, "we have to wait and see how that impacts this behaviour and willingness to see ads".
Coming to brand affinity. Mithun feels eventually all consumers, even if transaction driven, look for and need brand stories – especially so, in a vertical like Myntra, and specially at the early stages of customer acquisition. Beyond creating affinity via a relevant role in life, and beyond product and experience, Myntra's loyalty and customer retention programmes create "money can't buy" experiences like special access and consumers could even launch their own labels.
Finally, there is the question of who creates all the content for online brands? Clearly, say both the marketers, bulk of it is done internally. Sumeet talks of smaller, more agile digital agencies, younger people and fresher ideas and job-job-job engagements. With increasing investments in machine learning and an algorithmic understanding of uniquely Indian online behaviour, clearly, the mantle and onus of brand building is back with these brand owners.
Is that why most of the communication put out by online brands even on mass media are functionality driven and more focused on identifying triggers across the purchase path? More about 'What you can do' rather than 'How I make you feel?' At an age where brands are becoming 'doing verbs' what can legacy categories learn from new age categories?
All this and more, as we go along on Reimagining Brands.
Mythili Chandrasekar is a consumer behaviour and brand strategy enthusiast. Recently retired after a 38-year career in brand strategy and communications, she is now on a mission to learn new things.
Updated Date: Jun 14, 2019 12:06 PM IST