1st May
Reimagining Brands
Emotional storytelling alone won't sell products any more
Marketing is at an inflection point, and for the first time the sector's transformation is inextricably linked to business dynamics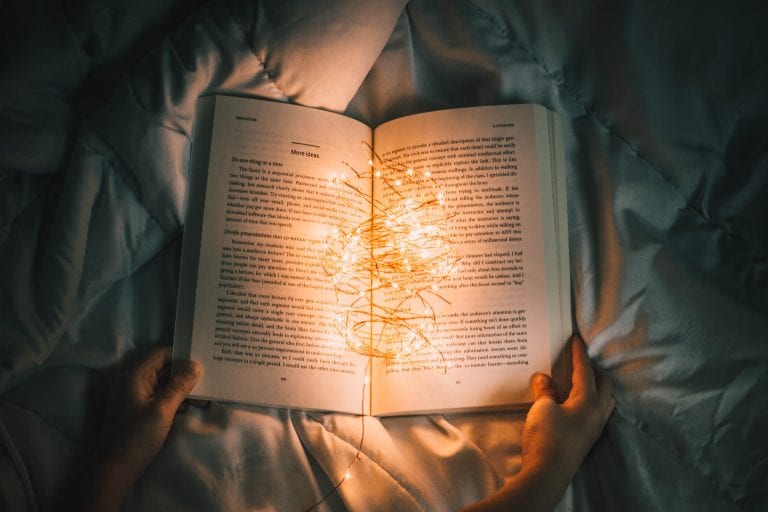 Emotional storytelling alone won't sell products any more
Who really are the new brand building partners? With the emergence of platforms as media and digital transformation companies getting into marketing communications, are legacy brand communicators losing their relevance? The new marketing technologists point to big fundamental shifts.
Nikki Mendonça, President of Accenture Interactive Operations, points to four big changes in marketing, and tells us why they are happening. "Marketing is at an inflection point, as for the first time marketing transformation is inextricably linked to business transformation."
The first change is the era of what Mendonça calls 'Experience Activation'. Technology is enabling companies to design and implement new marketing models to go more direct to consumers than ever before. Technology is allowing for channel integration between paid, owned and earned media, and enabling convergence of apps and social in ways that are making all touchpoints, including in-store and out of home, more frictionless.
But is it relevant in India? Vikas Agnihotri, Country Director, Sales, Google India says yes. "Consumers are lapping up technology faster than marketers. In the early days, when there were only 100m online, marketers believed only 'valuable customers' were online and thought online was for 'niche brands'. Not anymore. With tech becoming easy to acquire, data prices falling and mobile taking over desktops and the shift to apps, India now has 400 million online. The percentages of metro and non-metro are also changing towards non-metro, and digital reach is now higher than TV," he says.
The second change Mendonça talks about is the 'platformisation of marketing'. "Tech has evolved at such a rate, demanding and allowing creation and distribution of messages, conversations and experiences in new ways that the awareness to conversion funnel has truncated to three minutes on, say a platform like Instagram. Customer journeys becoming that quick is an incredible phenomenon."
According to Mendonça, the third change is the move to 'Atomic Content'. Not hundreds or thousands but millions of pieces can be created, algorithmically delivered and optimised, to cohorts that you want to target. Specific content that comes from understanding previous purchase journeys and behaviour, with pointed algorithm makes brand communication hyper relevant in how and where it shows up.
"Marketers were used to infrequent access to data. But with live data today, marketing can get hyperlocal. Data-based understanding of geo disparity has led to customising messages for categories like cosmetics, bridal dressing, matrimony, and even household cleaning. Granularity can go down to customising as per time of day and even weather impact," Agnihotri pointed out.
Marketing has become an integrated part of business dynamics and the boardroom, an aspect that Mendonca sees as the fourth change. "Never before has marketing investment been so accountable. Marketing has to be data informed on why spend and is the content data validated? They cannot just get away with ephemeral, romantic content," she observed.
So is this data-led brand communications leading to a more transaction-oriented relationship with consumers? Mendonca argues that emotion is necessary but emotional alone is no more valid without product superiority, because consumers are doing more research, back-checking all facts regarding provenance, authenticity and substantiation of claims.
So with the emergence of companies like Accenture and Google becoming brand growth partners, can legacy marketers and brand builders left behind in data-led thinking ever catch up? Agnihotri has noted that travel and ecommerce companies, followed by finance and automotive, were early adopters. He cites the example of data being able to predict even exact number of sales for a car brand. "CPG companies like Loreal, GSK, Unilever and Reckitt are leveraging the power of digital, according to him. And as for other marketing communications partners he says "we collaborate with all of them". Mendonca's provocative view is that there are some marketers -- who are still old school – caught in, what she calls "a little romantic, Hollywood-type" advertising. Such marketers still using proxy brand awareness metrics will struggle to survive when the world is moving to an endgame of hard metrics." About communication agencies, she adds "They could have created a better, stronger technical infrastructure as backbone 10 years ago. They are playing catch up and it might be too late."
Is there anything at all that the legacy agencies may still have to hold on to? Agnihotri opines that "story telling is relevant to all. But craft depends on which screen you are writing for". Mendonca admits that "there are some people who are excellent storytellers". Their ability to create the raison d'etre of a brand's existence, and differentiated positioning in a highly cluttered ecosystem, to build desire is worth a lot. But, there is a "need to whip up new rules of branding, the old rules are well and truly dead. New rules are based on customer journey and experience, calling for tangible differentiation. We can't get away with just emotional story telling".
Clearly, brand building partners are not limited today to marketing communications but are actually building 'marketing engines' and 'marketing technology'. With live data, artificial intelligence and machine learning, algorithmic planning is here to stay. The question then is, how is the marketing talent coping with all this? How are they managing the shifts, and where are the experts emerging from? What's happening in the HR world at legacy brand communication partners?
Look out for all this and more, in this series of articles on Reimagining Brands.
Mythili Chandrasekar is a consumer behaviour and brand strategy enthusiast. Recently retired after a 38-year career in brand strategy and communications, she is now on a mission to learn new things.
Updated Date: May 01, 2019 12:05 PM IST