You read that right. I know you're squinting at the multi-syllabic Greek words and wondering what they mean. Triskaidekaphobia means Fear of the number 13, while Paraskevidekatriaphobia takes it a step further and suggests fear of Friday the 13th
We have a great set up for trade today, six days of gains, FIIs buying in Index Futures and World Markets looking good, thanks to Donald Trump's tweets.
The superstitious argue it's Friday, the Thirteenth. So let's turn the calendar and see what previous 13 "Friday the Thirteenths" have meant for our market.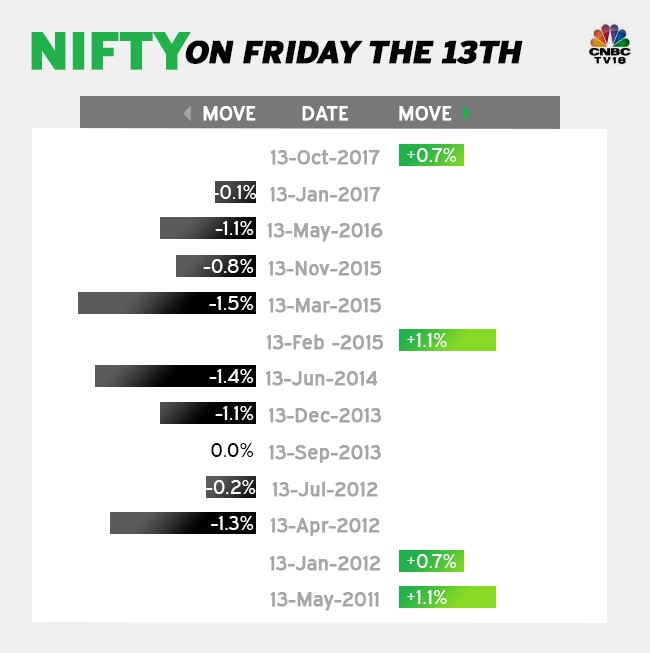 In the last 13 Such Fridays, the Nifty has ended lower on 8 occasions, higher on 4 occasions and unchanged on one. The Average Move over last 13 sessions has been -0.3% and -0.94% has been the average loss on a down day, while a good day added 0.9%.
The last time 13th April fell on a Friday was way back in 2012, that day the Nifty ended lower by 1.5%
Again, this data ain't to suggest what may happen today, but it's perfect fodder for geeks. Just like the words Triskaidekaphobia & Paraskevidekatriaphobia!