In terms of December-ended quarter performance, the midcap IT results were very divergent and large-cap ITs were consistent. HCL Tech, TCS, Infosys all met expectations, did better, but in the case of IT earnings this time, Persistent, Coforge looked better than what the street was anticipating. And on the flip side, Mphasis and L&T Tech are disappointing. So, the key takeaway is that the midcap IT performance is far more diverse.
Speaking in an interview to CNBC-TV18, Rahul Singh, CIO-Equities at Tata Mutual Fund said that IT space is filled with great companies that have strong balance sheets, making them a reliable investment that will never go out of fashion.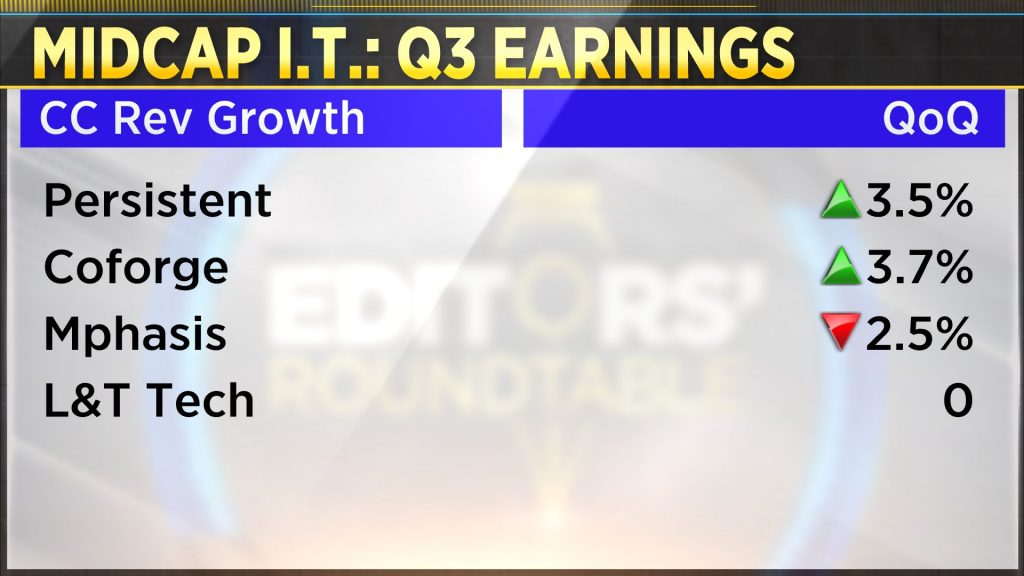 "The companies seem to be holding up better than what the markets were fearing, though there is some distance still to cover before we can surely call that this sector is out of the woods," he said,
Singh also noted that there have been few surprises in IT results recently, with European business performing better than expected. However, he cautions that the real test for the IT sector will be in the April-June period, as we will have a better understanding of how IT budgets will pan out.
Despite the uncertainty surrounding the economy, Singh stated that he will not take a macro call in terms of a deep or shallow recession. Instead, he believes that the focus should be on the fundamentals of individual companies and investing in those with strong balance sheets and solid business models.
"I won't go as far and read too much into macro or take too much of a call into macro as to what is going to happen in the US in terms of a deep recession or a shallow recession or a budget cut," he said.
Overall, Singh's assessment of the IT sector is positive and he believes that it will continue to be a reliable investment option in the coming months. While the April-June period may bring some uncertainty, he is confident that the sector will bounce back and continue to perform well.
For more details, watch the accompanying video