Tata Consultancy Services (TCS) shares continued to be under pressure on Tuesday, after India's largest software services exporter disappointed the Street with its quarterly performance. The TCS stock declined by as much as Rs 23 or 0.7 percent to Rs 3,136.2 apiece on BSE
— coming within four percent of a 52-week low hit on June 17.
TCS saw a worse-than-expected decline in its margin as the Tata group IT giant continued to struggle against elevated employee costs amid high
attrition
.
The quarterly earnings report pushed the TCS stock into its worst fall in almost two months on Monday.
TCS saw attrition in its IT services unit worsen to 19.7 percent in the quarter ended June, even as it added 14,136 employees to take its workforce past the 6 lakh milestone. That meant a third back-to-back quarter of decline in TCS' margin. Its margin has fallen by 2.5 percent since the quarter ended September.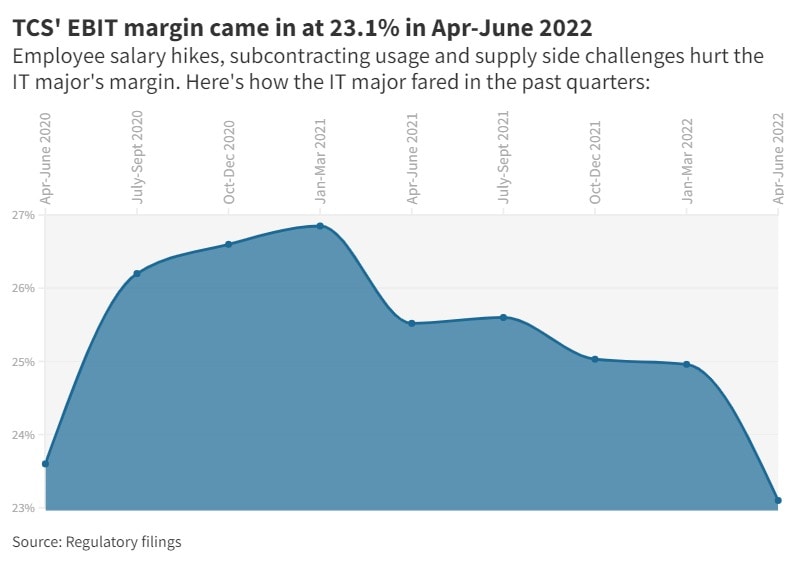 TCS reported a decline of 4.5 percent in net profit sequentially — despite a 4.3 percent rise in revenue.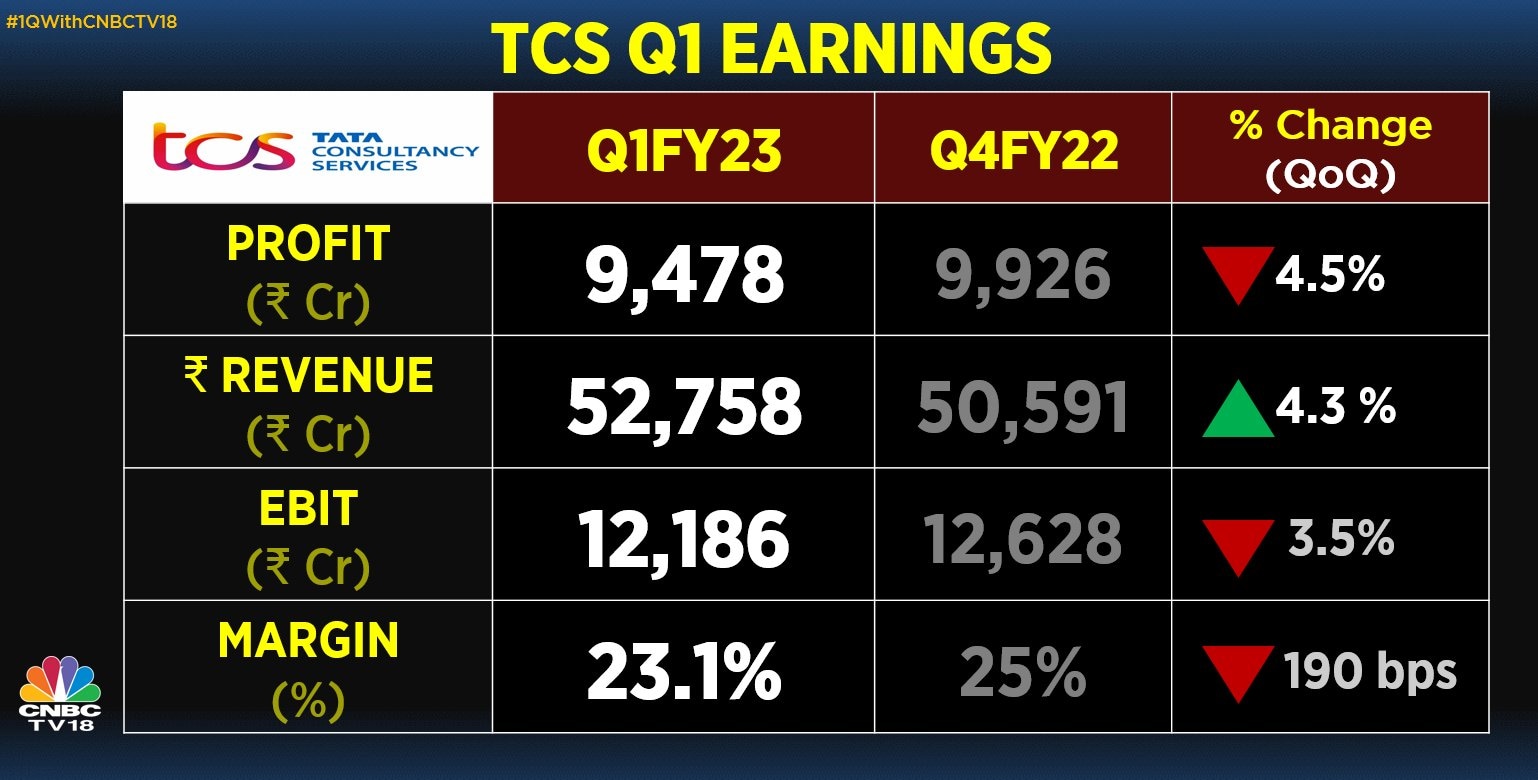 The IT major's
margin — or the gap between income and expenses —
saw a sequential fall of nearly 190 basis points to
23.1 percent. That too was worse than Street estimates.
Analysts in a
CNBC-TV18 poll
had expected the IT major's margin at 23.7 percent for the three-month period.
TCS CEO Rajesh Gopinathan told CNBC-TV18 that the company remains focused on large enterprise clients and has a healthy deal ratio from a long-term perspective relative to the industry.
TCS added nine clients to the $100 million-plus band during the quarter, and 19 to the $50 million-plus category.
Gopinathan said there is no immediate cause of concern for growth.
After the earnings announcement on Friday, Gopinath had said the company remains confident in the resilience of technology spending and the secular tailwinds driving its growth.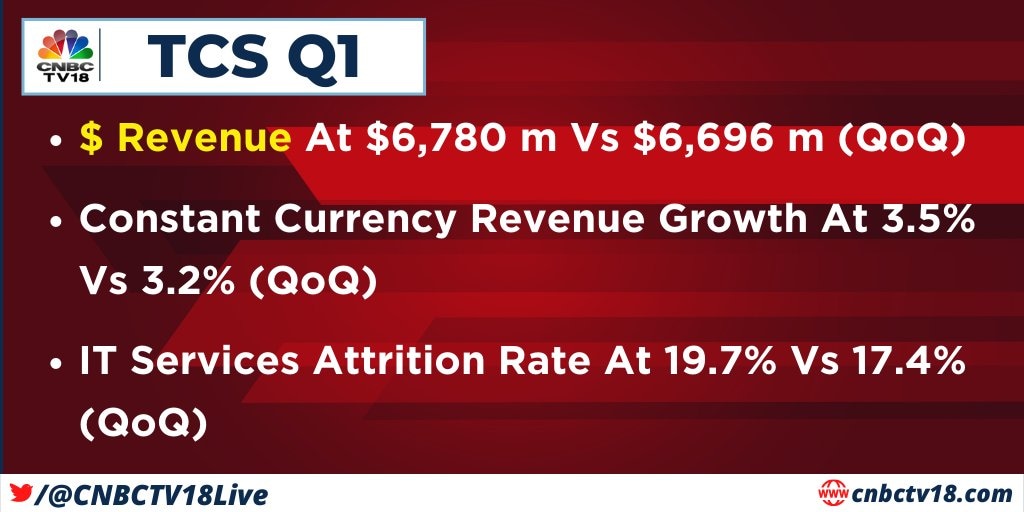 Market expert Prakash Diwan does not expect the TCS stock to react too negatively going forward.
"T
he way TCS has signaled the situation for the industry or the sector as a whole, it's very evident that in the first place, the fall for our markets was just a price-to-earnings reset," he told CNBC-TV18.
TCS could probably become a 'buy' once things start to look up after all large IT results are out and things start to look better on the inflation side, he added.