Morgan Stanley maintained an 'underweight' rating on Zee Entertainment, with a price target of Rs 425 per share as it believes the stock could remain volatile until there is any clarification on the stake sale process.
The brokerage said that a report in the Business Standard could be true in regards to the sale process in Zee. The report added that the Zee promoters may look to financial investors for offloading their equity stake in the company, as talks with some potential strategic partners may not be moving as expected.
However, neither the company management nor the promoters have commented on the report. But, Morgan Stanley says, "If the article is correct, it runs somewhat contrary to what the promoters alluded to on a conference call on Jan 25, 2019, where they discussed their preference for strategic partners over financial investors."
Thus, the brokerage believes that these developments could keep the stock volatile in the interim until clarity emerges on the potential sale process and any potential synergies therefrom.
Talking about Zee5, the brokerage said, "Continued investments could erode margins with very limited traction in paid subscribers over the next few years. The competition is intense in the OTT platform. With data prices falling and broadband penetration increasing, the shift to video consumption could accelerate more than expected."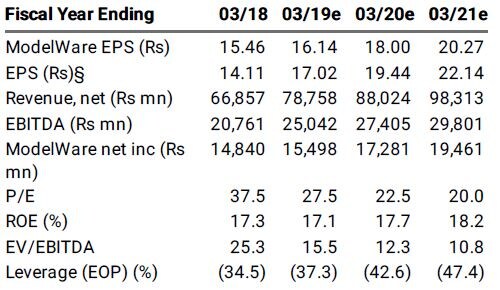 Graphic: Morgan Stanley
A materially higher bear case probability reflects an imminent risk of a potential decline in margins in Q4F19 for Zee Entertainment. Management has indicated that the pace of investments in content is likely to pick up over the next few months, it added.
However, Morgan Stanley believes that Zee5 is in its early stage of evolution and monetization could take time, thus revenues will take time to shape up for the company.