Voltas shares recovered from day's lows after the company reported weak quarterly earnings. The company reported standalone net profits at Rs 125.51 crore, down 29 percent. Total income for the quarter was at Rs 2,099.89 crore, a rise of 10 percent as against Rs 1,912.44 crore for the corresponding quarter last year.
Voltas shares are up 1.21 percent to Rs 574.90 per share intraday on the NSE. At 12:09 PM, the stock was trading at Rs 576.45, up 0.41 percent while in comparison, Nifty50 was trading at 11,327.20, up 0.22 percent.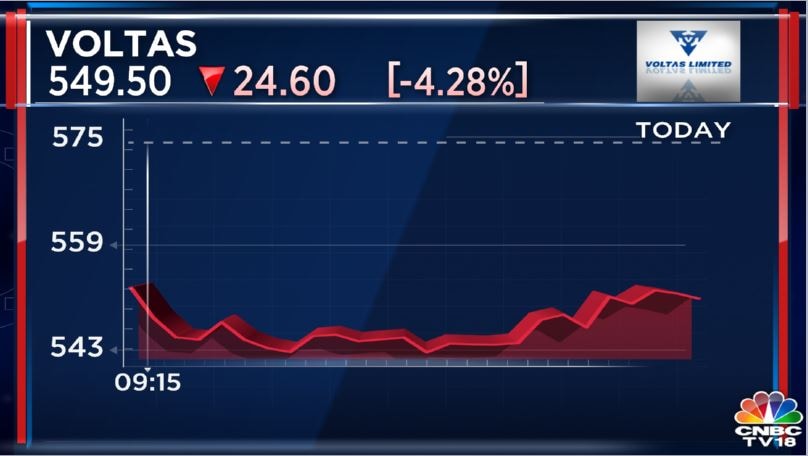 The total expenses during the quarter increased 17 percent YoY at Rs 1,963.62 crore.
However, the net profit fell after Voltas' consolidated revenue from the Unitary Cooling Products segment fell 6.28 percent to Rs 997.57 crore. Its engineering products and services stood at Rs 78.47 crore, down 5.95 percent as against Rs 83.44 crore a year ago.
In its press release, the company said, "This fiscal year has been very challenging for the industry with the market showing a de-growth of approximately 3 percent. However, new orders booked during the current quarter were Rs 392 crore (domestic) and Rs 626 crore (international) business."