Amidst chaos and uncertainty in US market, there may be some overlooked factors like- people focusing on missed earnings estimates are actually missing forests for the trees and if slowing growth in the US real GDP is seasonal.
The performance of the widely tracked US indices, such as the S&P 500 and NASDAQ 100 indices, has been negative since the start of 2022. As of April 30, 2022, they have fallen seven percent and 15 percent respectively.
Live Tv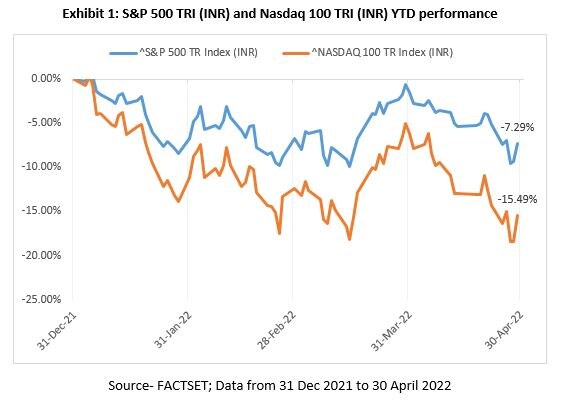 The recent underperformance has been attributed to all sorts of fears and disappointments, including high inflation, the Ukraine-Russia war, a hawkish Fed, COVID-19, slowing growth and companies missing earnings estimates .