Steel manufacturer Usha Martin shares have jumped 116 percent to Rs 40.15 since March 2018, making it the top-gainer on the small-cap index.
The specialty steelmaker stock, so far this month, has surged 25 percent as compared to a 7.14 percent gain in Sensex and a 6.83 percent in Nifty, respectively.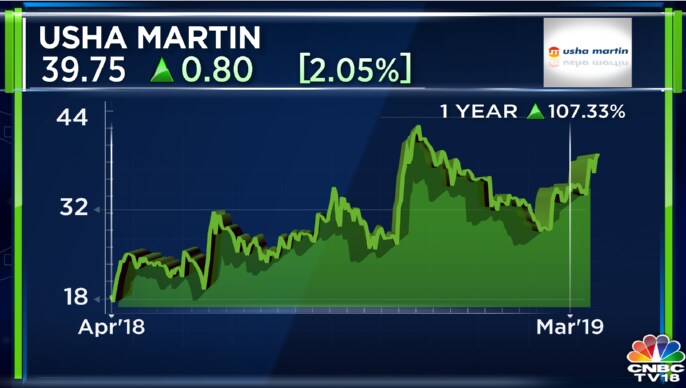 Bhushan Steel had first acquired Usha's steel business for Rs 4,500 crore and later, Tata Steel acquired both these companies to ramp up its steel capacity in India and expand its Odisha plant.
Usha Martin has a specialized 1 million tonne per annum (MTPA) alloy based manufacturing capacity in Jamshedpur. It is amongst the largest wire rope manufacturers in the world and a leading specialty steel producer in India.
In Q3FY19, the company had reported poor numbers with net sales plunging 45.39 percent YoY. EBITDA was also down 32.73 percent YoY to Rs 80.05 crore.