What a brutal selloff it has been on
Dalal Street
over the last 5 days! But then, this is a reminder that stocks come down equally fast, if not faster, than they go up, especially if the rally is purely on the back of hot money chasing momentum. That is what the Indian market was all about. A lot of ETF (exchange-traded fund) dollars chasing a set of 5-10 Indian large caps.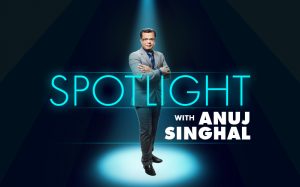 From the February closing lows of 10,600 odd, the Nifty had a one-way rally to 11,800 by mid-April. That's a whopping 1,200-point rally in about two months. In this phase, Reliance Industries rallied 27 percent from Rs 1,100 to Rs 1,400, adding nearly Rs 2 lakh crore in market cap. Reliance was followed by HDFC Bank, which rallied some 15 percent while Kotak Mahindra Bank gained nearly 16 percent.
A lot of this, in fact, all of this was because the
Indian market
was being chased by FII money. In the months of February-April, Indian markets received about Rs 59,000 crore worth of overseas inflows. That's more than $8 billion of hard cash. And while the party was amazing, while it lasted, it always carried the risk of ending abruptly if the earnings didn't match the prices. After all, the markets would always mean revert to earnings in the medium to long term.
There was always this complain that the market was extremely narrow. In fact, while the index was at 11,700, it felt like sub 10,000 for a normal, average retail investor. Because midcaps had started to wilt again and market breadth consistently was weak, something had to give, either large caps had to collapse or midcaps had to catch up. The former happened.
The ETF money sensed the equities were losing momentum and all of a sudden Rs 2,600 crore were pulled out from equities in the last four days. During this period of selloff, Reliance Industries alone was down 8 percent dragging the Nifty by almost 100 points. HDFC twins and ICICI Bank contributed another 100 points on the downside and suddenly the large caps were looking vulnerable. From a roaring bull market, Dalal Street looked like a crunching bear market.
Bear markets are important for the health of bull markets. They separate the men from the boys. In this case, we noticed how the leveraged stocks once again started to collapse 10-20 percent, a phase which played out last year and it's a bit of a déjà vu. Before I end, I just want to highlight a table below:

Stocks at 52-week high/low
Now, for me, this is a very important anecdote. Historically, when the 52-week low number starts to cross 400, the market is very close to some kind of bottom and that is when value investors normally put their cash to work. This time should be no different.
However, a word of caution: Don't chase stocks because they have fallen 50-60 percent from their peaks and look like a value buy. Debt is a poison and you would do well to avoid any stocks which are carrying this poison. Stay with healthy cash flow generating companies, which are down because the overall market sentiment is down.
Disclaimer
: Network18, the parent company of CNBCTV18.com, is controlled by Independent Media Trust, of which Reliance Industries is the sole beneficiary.
Anuj Singhal is the stocks market editor at CNBC-TV18