Tata Motors' stock which has been rallying in the last couple of weeks, rallied more than six percent after an unverified account hinted at a tie-up with Elon Musk's Tesla.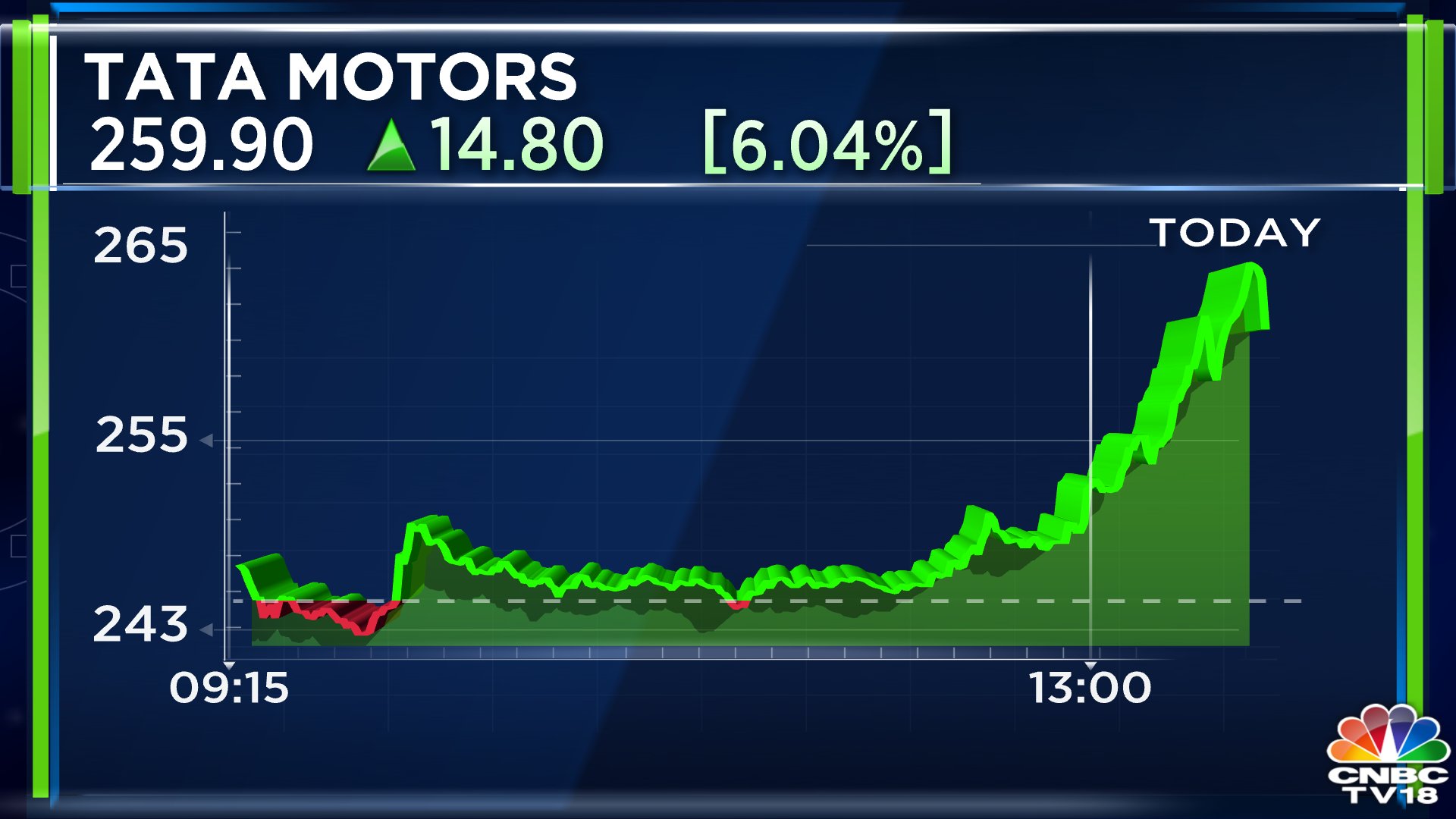 The auto major has quickly denied this. "Tata Motors has not taken any decision regarding a strategic partner for PV business," the company spokesperson told CNBC-TV18.
The tweet from
Tata Motors Electric Mobility (
@TatamotorsEV) read, "Aajkal tere mere pyaar ke charche har akhbaar mein. Sab ko malum hai aur sab ko khabar ho gayi! #WelcomeTesla #TeslaIndia @Tesla@elonmusk". This account is not a verified account but is followed by the official handle of Tata Motors and has since then has been deleted.
The tweet, which is a pun on a popular Hindi film song, roughly translates to, "the news of our love is in all newspapers and everyone knows about it."
The stock has already seen quite a bit of action in the last two weeks rallying over 30 percent. A number of factors seem to be working for Tata Motors at the moment. aguar Land Rover, Tata Motors' UK-headquartered subsidiary has seen a healthy recovery in volumes.
ALSO READ:
The company's domestic passenger car business has been on a steady climb too. Data released by the Society of Indian Automobile Manufacturers (SIAM) showed that Tata Motors was the only listed passenger car maker which showed a growth in sales in April - December period for FY21, with car sales growing 32 percent, even as the larger passenger vehicle segment shrank 16 percent.
The sustained momentum for PV sales in December and January seems poised to benefit players like Tata Motors, which have models gaining significant traction in the market.