The end of the year is the perfect time to talk about the stocks which outperformed through the year. One such from the banking space is ICICI Bank. The key reason has been the change in the top management in October 2018 when Sandeep Bakshi took over as managing director and CEO, replacing Chanda Kochhar.
Looking at the deposit growth, it has moved to more than 24 percent growth in Q2 FY20 from a growth rate of 12 percent in Q2 FY19. This has led to a slight dip in the credit deposit ratio. Despite the strong deposit growth, their net interest margin has been improving.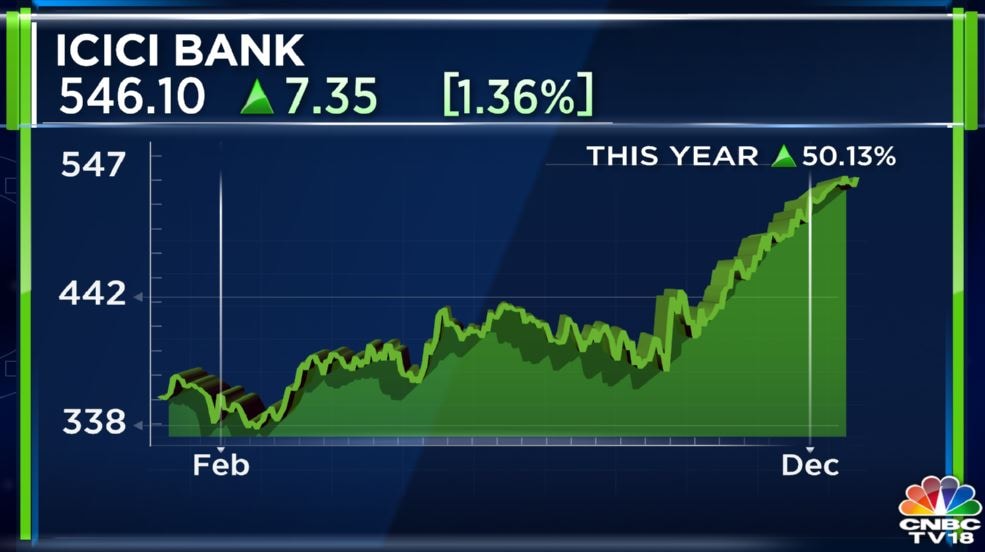 The strong deposit growth has aided in domestic loan growth. The retail franchise or retail asset growth has been more than 20 percent over the last five quarters.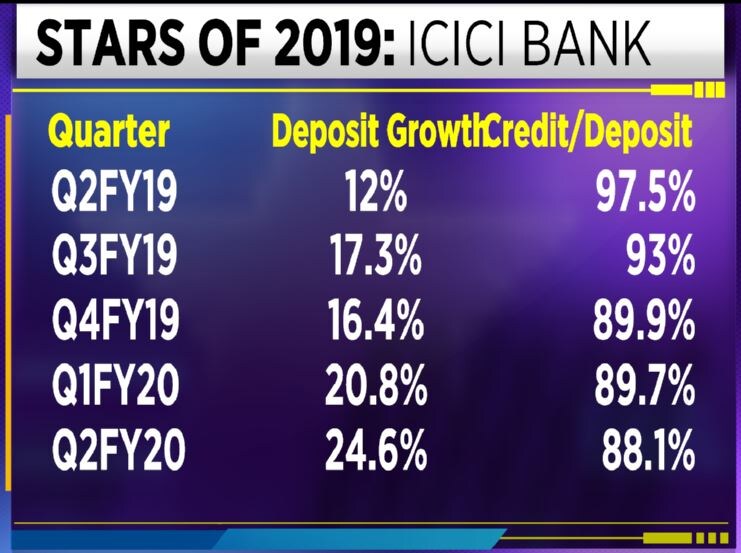 The retail portfolio is high yielding and that is why the net interest income (NII) growth has been pretty strong at more than 20 percent over the last one year.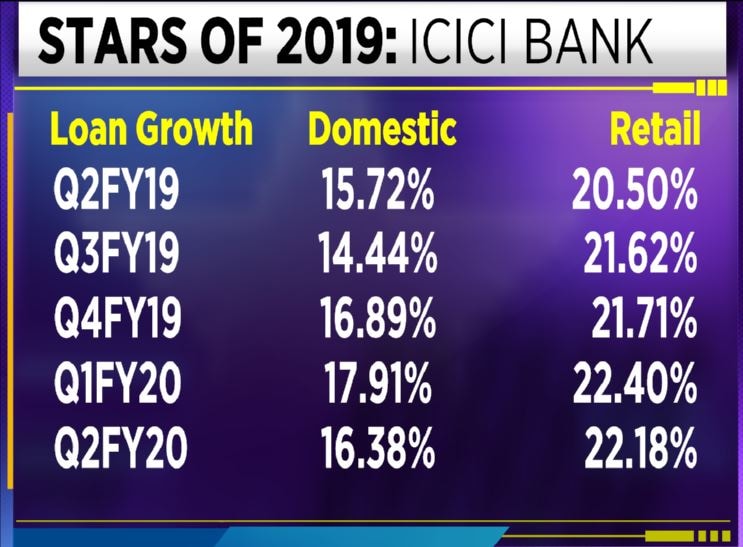 The pick-up in NII growth is also due to the fact that slippages have been under control and the strong retail franchise has helped them in getting better yields. The NIM margin over the last four-five quarters on the global front has improved by 31 basis points (bps) right from 3.33 percent to about 3.64 percent.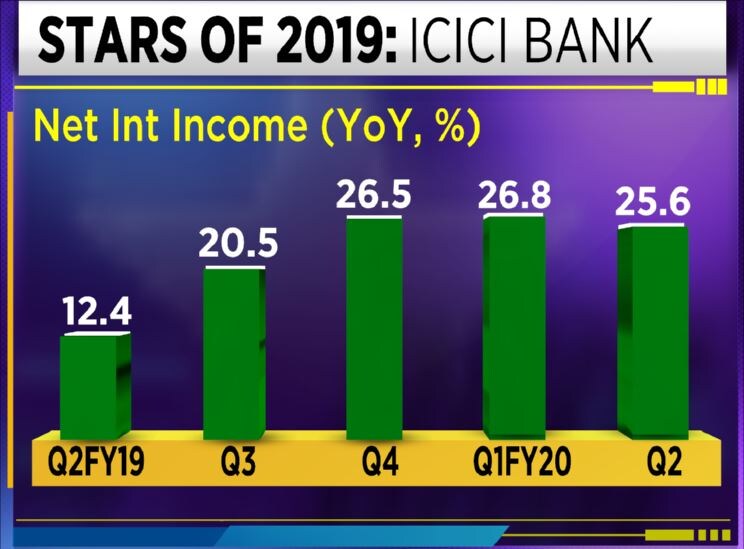 The domestic NIM has improved by 21 bps to about 3.92 percent in Q2FY20, compared to 3.71 percent in Q2FY19.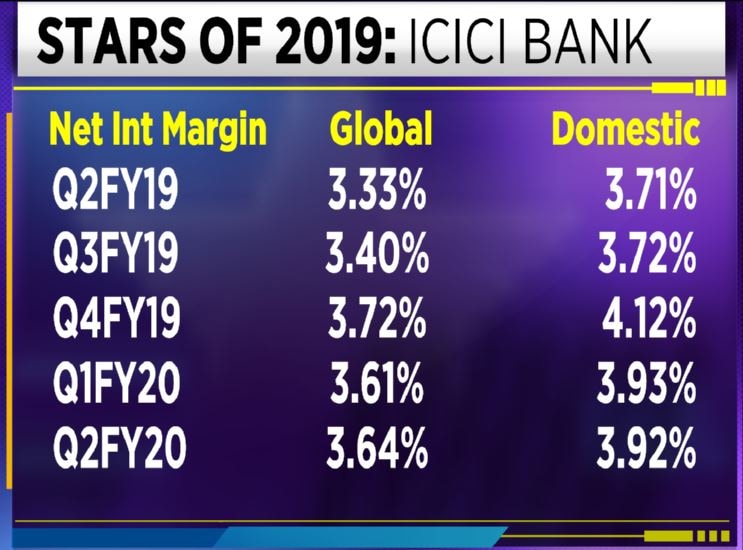 The gross non-performing assets (NPA) has also come down significantly. Their slippages or the formation of bad loans in a particular quarter used to be around Rs 3,000-3,500 crore. That has come down to about Rs 2,000-2,500 crore and they have recoveries and write-offs due to which the gross NPAs dipped from 8.54 percent to about 6.37 percent.
They are very strongly capitalised, which augurs well in terms of the loan growth ahead and valuation is still cheaper than many of the peers.
Management is confident about growth and overall profitability going ahead. Provisions are expected to be around 20-25 percent of the operating profit.
Market share in retail products is still on the lower side and provides various opportunities, while National Company Law Tribunal (NCLT) recoveries would also aide in reducing the growth NPA going ahead and corporates want to do business with a stable bank.
The valuation picture has been the largest gainer right from trading at 2X price to book value last year to now about 2.7X price to book value one year forward.