PC Jewellers rose after its managing director Balram Garg came out with clarification on the arrest of top management officers.
Garg said that he was neither questioned by CBI nor by Sebi.
The stocks on Thursday fell by more than 11% after the buzz that the firm's top management officers were arrested by the Central Bureau of Investigation.
However, the reason behind the arrest was yet to be known.
Post the clarification the stock went 30% off its lows.
The stock was seen volatile in the previous sessions as it fell by more than 46% this week.
As the news of the arrest spread, the stock plunged 10% in mere a few minutes after the opening bell.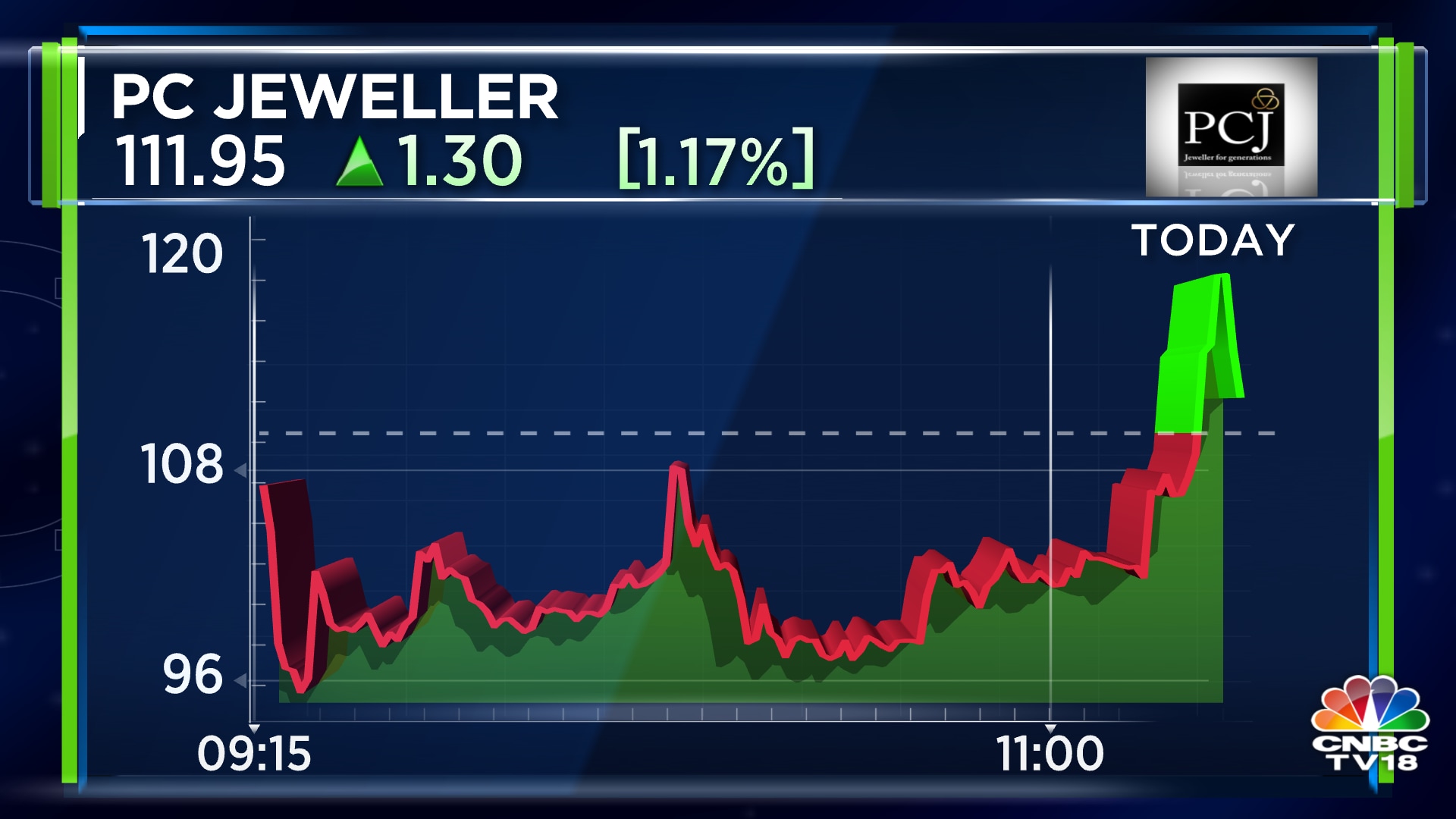 The company's chief financial officer denied the news and termed it as rumours and said that this was an attempt to spread panic.
Below is the transcript of an interview with Sanjeev Bhatia, CFO of PC Jeweller. This interview was aired CNBC-TV18 on April 25, 2018.
Q: Padam Chand Gupta has sold shares to his own family members, what exactly is the transaction?
A: Let me clarify. They are two real brothers, Padam Chand Gupta and Balram Garg who set up this business.
There is an age gap of almost 20 years between the two brothers and Padam Chand Gupta is now 68 years old and he is not involved in the day-to-day running business. It is only his younger brother Balram Garg who is the MD and CEO and looks after all the operation. There is only one family member involved.
Now, Padam Chand Gupta, out of his entire holding of more than 25 percent in the company, has gifted some part to someone in his family, I am not allowed to disclose the name on that. This is the only thing, nothing beyond it.
Given the very fact that he is not involved in the business and the promoter's stakeholding still remains very comfortably above 51 percent, there is no management change, there is no change in the company strategy, there is no change in the company's operating effectiveness. So, it is a personal decision.
Q: If you look at the promoter shareholding, it has gone down if you compare since the last one year. It stood at about 68 percent in 2017 march and now it is at 60 percent. Is there any more selling that we are looking at from the promoters?
A: There is a logical reason because the company had issued this preferential CCDs and CCPs - it was a fully convertible instrument - and once this thing was converted into equity, the equity base of the company went up and the promoters' shareholding declined only as a percentage, not in the absolute sense.
So difference in March 2017 and March 2018 is because of the convergence of those CCDs and CCPS into equity and it is only a percentage decline and not an absolute decline.
Whatever Padam Chand has gifted has made available on the exchanges and it is a very negligible portion of his overall holding. So, I don't think that should make any difference to the company's fundamentals or growth plan.
Q: This transaction is entirely because of the age factor and all the disclosures have been made on this regard?
A: Yes, every disclosure is there on the exchange. We are that way a compliance company.
Main promoter Balram Garg who is also the MD and CEO of the company. He continues to retain his entire holding without having sold even a single share.
Q: There was this buzz in the market that perhaps there was a tax enquiry as well. Has there been any enquiry on that regard or would you want to clarify that?
A: It is a rumour, baseless rumour, I completely deny it. As a matter of fact, we were facilitated last year by Gem. & Jewellery Export Promotion Council as being the highest taxpayer company in the gems and jewellery sector in the country.
Q: At the moment, the promoter shareholding is 60.24?
A: After Padam Chand Gupta had gifted, it may have declined by 1-1.5 percent.
Q: So the person whom he has gifted will not be classified as promoter?
A: No, because a gift can be done only to near relatives but they are not classified as promoters.
Q: How much does promoter holding drop to?
A: It must be 58.5 or 59 percent.
Q: He has transferred about 2 percent?
A: Yes, something like that.
Q: Balram Garg has only about 34 percent – 33.97 percent to be precise. If Padam Chand Gupta were to transfer more of this outside the promoter group then the promoters' shareholding can come below 51 percent. Already it has come down as you say from 60.24 to 58. That could be worrying the market because you have seen a two day fall in the stock?
A: I don't think market should be worried about promoter shareholding falling beyond control. Number one - there is a long way to go. Number two, the promoters do not have any other business and Balram Garg who holds more than 34 percent has not sold off even a single thing and together the two of them still hold 58 percent.
It was a small transaction, which any person at this age has a right to give - small portion - to his family members or to whomsoever. But let me assure you and to the market and to the investors the fundamentals of the company, the operating effectiveness, the strategy for growth. We opened two stores in April and another store is opening in the first week of May. We opened seven stores in March. So the growth pattern of the company remains very strong. Unfortunately, I cannot speak anything about the figures for Q4 and full year results but I can only say that whatever guidance we had given at the beginning, we are very confident of meeting that guidance.
Q: This 34 percent that Balram Garg holds, that will continue and there is no more selling by the promoter that we can expect, right?
A: It is not selling, it is gifting. I don't think there will be any more gifting also. So promoter shareholding would remain steady now.