Jubilant FoodWorks, Tata Consultancy Services and Infosys are among the top 10 major movers (stocks) in 2018. Shares of these firms rose up to 48 percent.
Jubilant FoodWorks, Tata Consultancy Services and Infosys are among the top 10 major movers (stocks) in 2018. Shares of these firms rose up to 48 percent.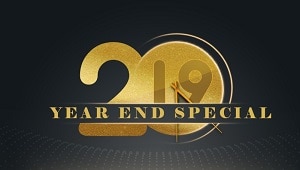 It was a good year for these stocks as positive news flow kept flowing in for these names and investors continued to place positive bets on the stocks.
On the contrary, in a market that has managed to give single-digit returns in 2018 (Sensex and Nifty returned 27-30 percent in 2017), there have been plenty of wealth destroyers.
Among BSE500 space, stocks such as Kwaity, Vakrangee and IL&FS have fallen between 92 percent and 84 percent.
Here is a look at all these names and why they made news.
The stock has risen around 48 percent on a year-to-date basis. The operator of Domino's Pizza in India has seen a turnaround of its business. The financials have witnessed a good uptick, while same store sales growth has been steadily increasing, too.
Apart from having a good and sustainable growth in financials, the stock was in the news after it hit a market capitalization of USD 100 billion in April 2018. The stock has risen 43 percent so far.
The stock, having returned 28 percent so far, has been in the news after it announced an acquisition in this calendar year. The company bought US-based Bio-Pharm, which as per the company, will help in enhancing presence in the United States.
The stock rose 25 percent so far in this calendar year and was in the news for management rejig. After a shock exit by Vishal Sikka, Salil Parekh took over the reins in January 2018.
The company announced a mega roll out of its broadband facility Jio GigaFibre and hinted at aggressive pricing in the broadband space as well. Additionally, it acquired stake in Den Networks and Hathway Cable as well, to boost presence in broadband business. The stock rose over 20 percent so far.
Some stocks that were marred by negative sentiment are -
Reports of mounting debt and a sudden and sharp fall in its profits in the previous quarter has raised suspicions among investors regarding the financials of the company. What has added to the misery is an exit by its auditors over some disclosure issues. The stock has fallen 92 percent so far.
The stock has fallen around 91 percent in this year and investors have been worried about its financials. According to investigative media reports, the company is said to have undergone a phase of financial irregularities, based on which the auditors of the company also resigned.
This is a core point of a massive correction in the stock market as a huge infra leasing giant defaulted on its bond payments. Equity markets saw a huge fall as investors turned cautious of the company's debt repayment plans. It put pressure on other NBFCs as well as cost of capital rose for such companies. The stock fell around 84 percent.
The stock has eroded wealth to the tune of 83 percent and that has been due to the ballooning debt and allegations of a scam involving former MD of ICICI Bank and the Dhoot family.
The airline ran into financial trouble, with reports suggesting that the carrier did not have enough money to run over 90 days as well. Salaries to its staff has been delayed, while the current management is scouting for prospective buyers and help the airline stay afloat. There has been a fall of 70 percent on the stock.
Disclaimer: Reliance Industries Ltd. is the sole beneficiary of Independent Media Trust which controls Network18 Media & Investments Ltd.
First Published: Dec 24, 2018 7:29 PM IST