McLeod Russel shares corrected 10 percent intra-day on Friday on reports that the Williamson Magor group company is selling three of its tea estates in Assam at an estimated value of a little over Rs 150 crore.
At 10:35 am, the stock was down by over 8 percent trading at Rs 46.85 per share on the National Stock Exchange. This week alone the stock has plummeted 38 percent while the one year return on the stock is negative, correcting by 69 percent.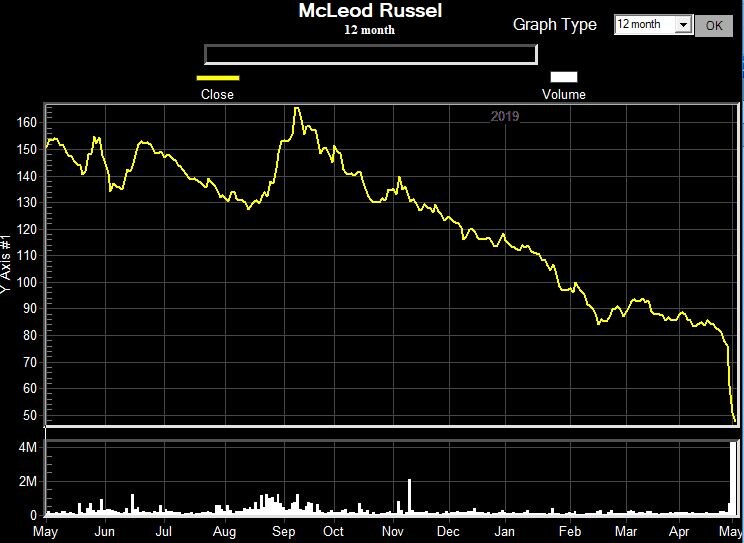 McLeod decided to sell its remaining stake in a Rwandan tea estate to pare costs and improve profits on April 15 . The tea company has been selling its tea estates to trim its ballooning debt. In September 2018, it decided to sell its two estates and related assets.
Earlier on April 3, ICRA downgraded McLeod Russel's long-term rating along with short-term rating due to poor business outlook.
"Continued deterioration in the company's profitability on account of lower price realisation on tea in the backdrop of rising production costs, which along with debt funded high exposure to group companies, have kept the capital structure stretched and debt coverage indicators under pressure," the rating agency noted.
Employees
at McLeod Russel's Kolkata headquarters have not been paid salaries for two months.
McLeod Russell was first established in 1869 and is considered as the largest tea producing company in the world. The company initially had 48 tea estates in the Assam valley.