LIC IPO GMP: The state-run life insurer commanded a premium of Rs 85 in the grey market ahead of its mega IPO. The subscription window for the mega IPO will be open from May 4 to May 9.
Life Insurance Corporation of India (LIC) — which is set to launch a mega initial public offering (IPO) on Wednesday — commanded a premium in the grey market, an unofficial market for unlisted securities. Dealers said LIC commanded a grey market premium of Rs 85 on Tuesday.
Date
GMP (in rupees)
May 3
85
May 2
85
Apr 30
90
Apr 29
75
Apr 28
45
Apr 27
25
Apr 26
25
Apr 25
15
Apr 23
15
Source: IPO Watch
State-run life insurer LIC raised Rs 5,627 crore from anchor investors by allocating 5.9 crore shares. As much as 71 percent of the insurance giant's anchor book was subscribed by domestic mutual funds.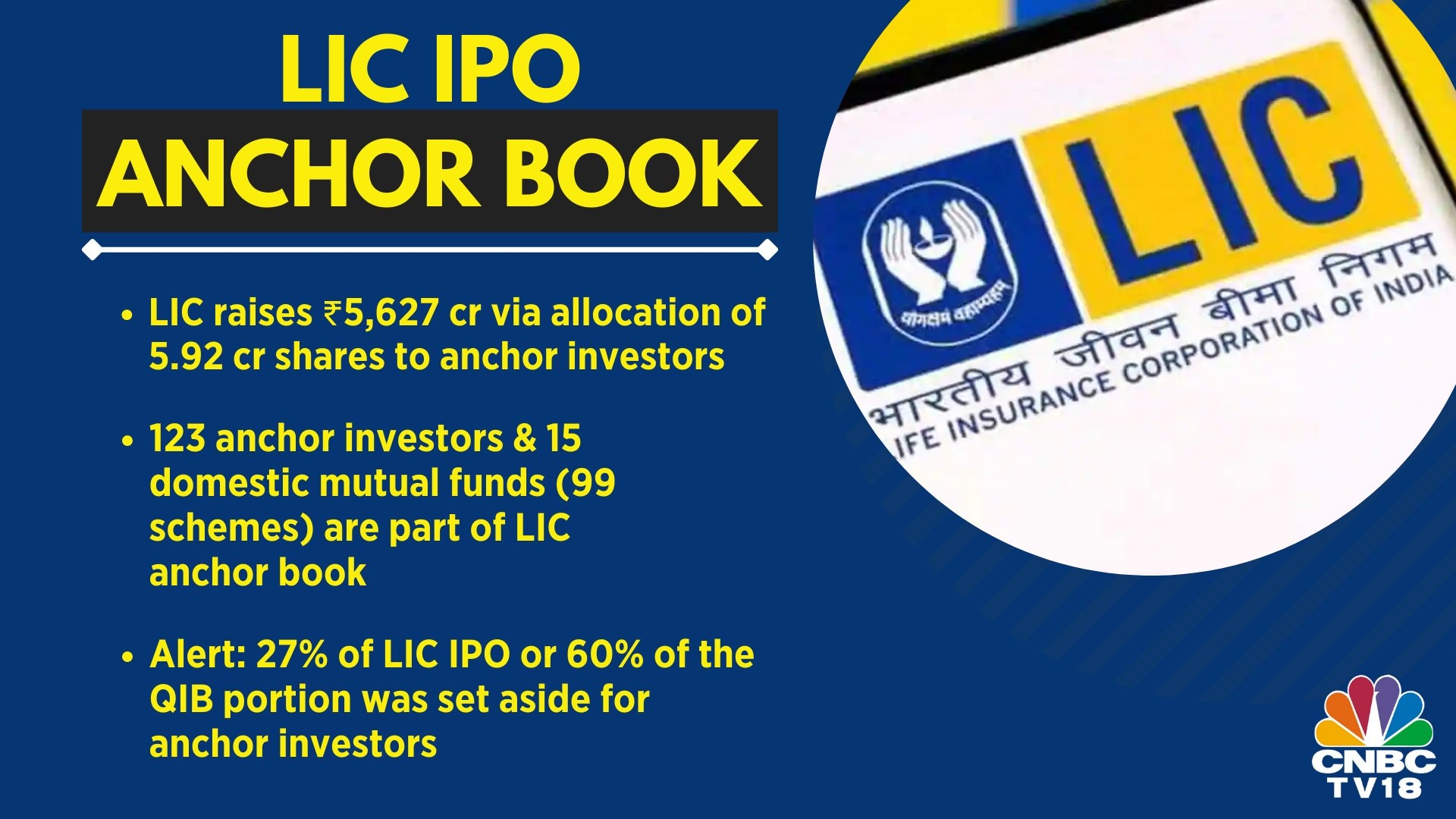 LIC shares will be available for bidding from May 4 to May 9. Potential investors will be able to bid for the stock of the state-run life insurance behemoth in a price band of Rs 902-949 apiece in multiples of 15 during the three-day subscription window.
LIC shares will be listed on bourses BSE and NSE on May 17.
The pricing of the Life Insurance Corp IPO is very attractive and investors can look forward to returns in the years to come as the company has potential for growth, news agency PTI quoted LIC Chairman MR Kumar as saying in a report dated April 29.
More than the embedded value, one should look at the value for new business (VNB) going forward, and it should reach 12-13 in the future, he said.
First Published: May 2, 2022 9:46 AM IST