Shares of Jet Airways plunged 13 percent intra-day soon after the company's Chief Financial Officer resigned effective immediately.
Shares of Jet Airways plunged 13 percent on Tuesday after the company's chief financial officer (CFO) resigned with immediate effect citing personal reasons. Jet shares fell as much as 13.01 percent to Rs 121 per share intra-day on the NSE.
At 09:30 AM, the stock price was down 7.33 percent to Rs 128.90 per share. The Nifty 50 was down 0.06 percent at 11,141.20.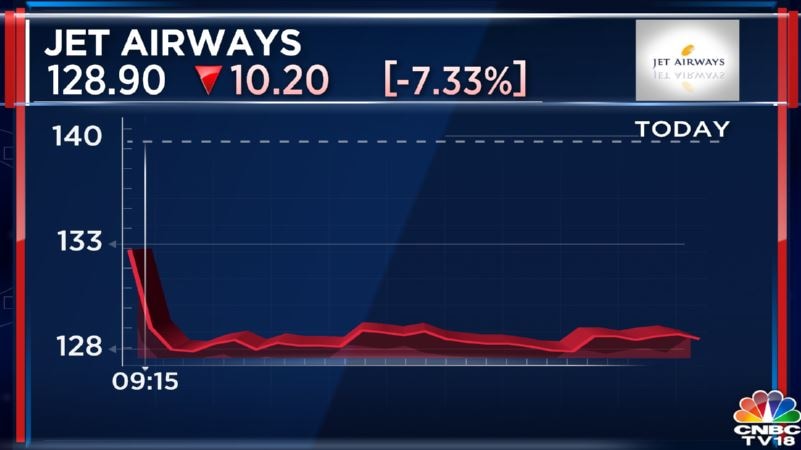 "We wish to inform you that Mr Amit Agarwal, deputy chief executive officer and chief financial officer of the company has resigned from the services of the company due to personal reasons, with effect from 13 May 2019," Jet Airways said in a statement.
CNBC TV18 on Monday reported that
Etihad Airways
has offered fresh equity infusion to the extent of Rs 1,700 crore if its conditions are met.
Sources privy to the developments told CNBC-TV18 that Etihad Airways has once again reiterated that it will not participate in any open offer, and will therefore not take its stake beyond 24 percent that it currently holds.
The cash-strapped airlines grounded its operations on April 17 citing financial distress.
First Published: May 14, 2019 9:59 AM IST