The share price of JBM Auto has been surging since last week when the finance minister announced corporate tax cuts. The stock further reacted to the comment by Union Minister Nitin Gadkari, who said that all buses in India will switch to electric in the next two years. Gadkari said that India will become a manufacturing hub for vehicles running on electric and bio-fuels.
Intraday, JBM Auto's share price jumped 12.65 percent to Rs 219 per share on the NSE today. In the last 4 trading sessions, the stock rose by 44.12 percent and, in the last 10 years, the stock has given 1,832 percent returns.
JBM Auto specializes in manufacturing electric, diesel and CNG buses. sales would increase substantially if the regulation to turn buses electric is made compulsory.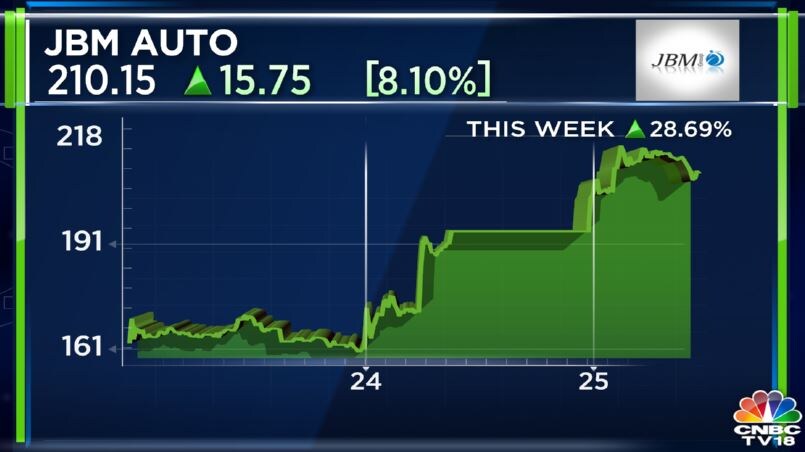 JBM Auto
The stock has also been escalating on the back of technical indicators. According to the technical charts, the stock is nearing its 200-DMA (moving average) after 6 months. Furthermore, the volume traded has already crossed yesterday's total volume, exchanging 7,75,000 shares at the bourses on Wednesday.