The initial public offering (IPO) of
IndiaMART InterMESH
, India's largest online business-to-business marketplace, will be open for subscription on Monday, with a price band of Rs 970-973 per share. The IPO will close on June 26. Through this public issue, the company will be offloading 48,87,862 equity shares. The minimum order quantity size is of 15 equity shares, with a maximum subscription amount for retail investors at Rs 2,00,000. Here's what brokerages have to say about the
IndiaMART IPO
:
HDFC Securities said, "IndiaMART has strong network effects and brand recognition which drives leadership in B2B marketplace in India. The company's mobile website, together with the mobile app accounted for 63 percent, 72 percent and 76 percent of total traffic to IndiaMART for fiscals 2017, 2018 and 2019 respectively."
"IndiaMART had incurred significant operating losses in the past and it may not be able to improve its financial position or generate sufficient revenue to achieve positive net worth. Also, competition from new and existing companies may reduce demand for services or cause to lose visitor traffic, market share or paying subscription suppliers," the brokerage added.
Reliance Securities said that the company plans to increase the number of free and paying subscription suppliers on IndiaMART thereby improving supplier engagement, services, retention and monetisation. Also, it will invest in mobile platforms and capabilities to leverage the growing smartphone penetration in India.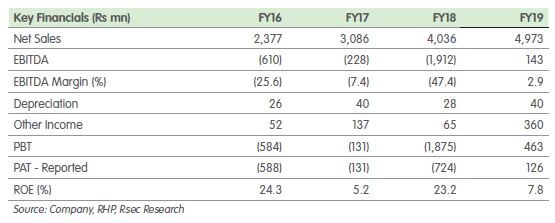 Talking about its competition in the market, the brokerage said, "TradeIndia.com and Alibaba India are some of the key competitors for IndiaMART. Nonetheless, internet penetration and mobile usage is expected to grow rapidly, driven by greater smartphone penetration and relatively affordable mobile data cost."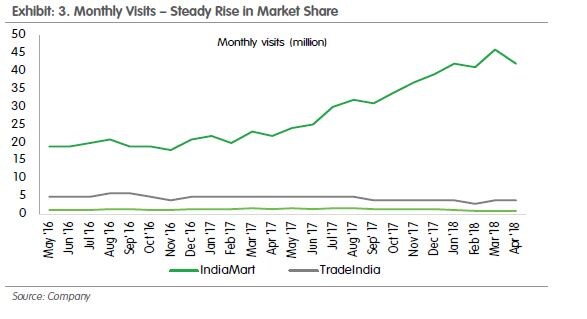 The company is planning to increase the number of free and paying subscription suppliers, upgrade existing technology, bring onboard large and medium enterprises, and attract large suppliers and leading brands, added the report.
Disclaimer: CNBCTV18.com advises users to check with certified experts before taking any investment decisions.