Mini
SBI Life Insurance Company remained the most profitable among its peers and gave highest returns in 2019.
Despite all the negative factors that created uncertainty in the markets, life insurance stocks have given healthy returns in 2019. SBI Life Insurance Company remained the most profitable among the stocks in this space . HDFC Securities picked SBI Life as its top pick from this space.
The stock has given a whopping 68 percent returns this year, while HDFC Life Insurance and ICICI Prudential Life Insurance surged 63 percent and 55 percent, respectively.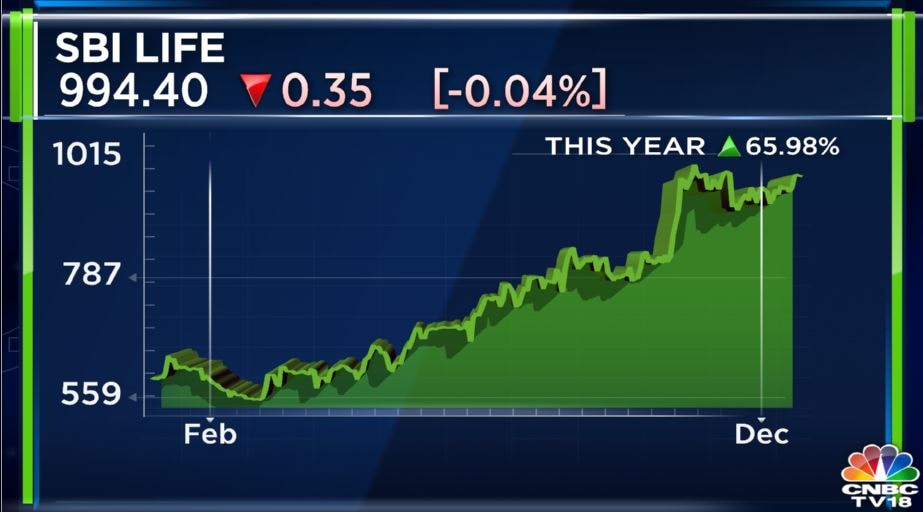 According to HDFC Securities, SBI Life Insurance was placed strongly than the other two companies in this space, because its growth was at a much stronger pace.
The brokerage said that its branch activation will increase and SBI channel will grow about 15-20 percent per annum over the next three-five years. In case of tie-ups, SBI Life management expected contribution from Allahabad Bank, Syndicate Bank, Repco and few others to touch 10 percent in new business sales, the brokerage said.
Given the strong distribution footprint of its parent organisation, SBI Life expected FY20E/21E/22E annual premium equivalent (APE) to rise 3.4/5.9/7.2 percent and FY21E/22E margins to expand 20 bps each. The brokerage also expected SBI Life to deliver strong FY19-22E value of new business (VNB) CAGR of 23.3 percent per annum.