Shares of Dewan Housing Finance Ltd rose as much as 5.90 percent on Monday.
At 11:27 AM, the stock traded higher by 3.56 percent at Rs 136.90 per share on the NSE. In comparison, NSE Nifty50 was up 33.95 points at 11,460.80.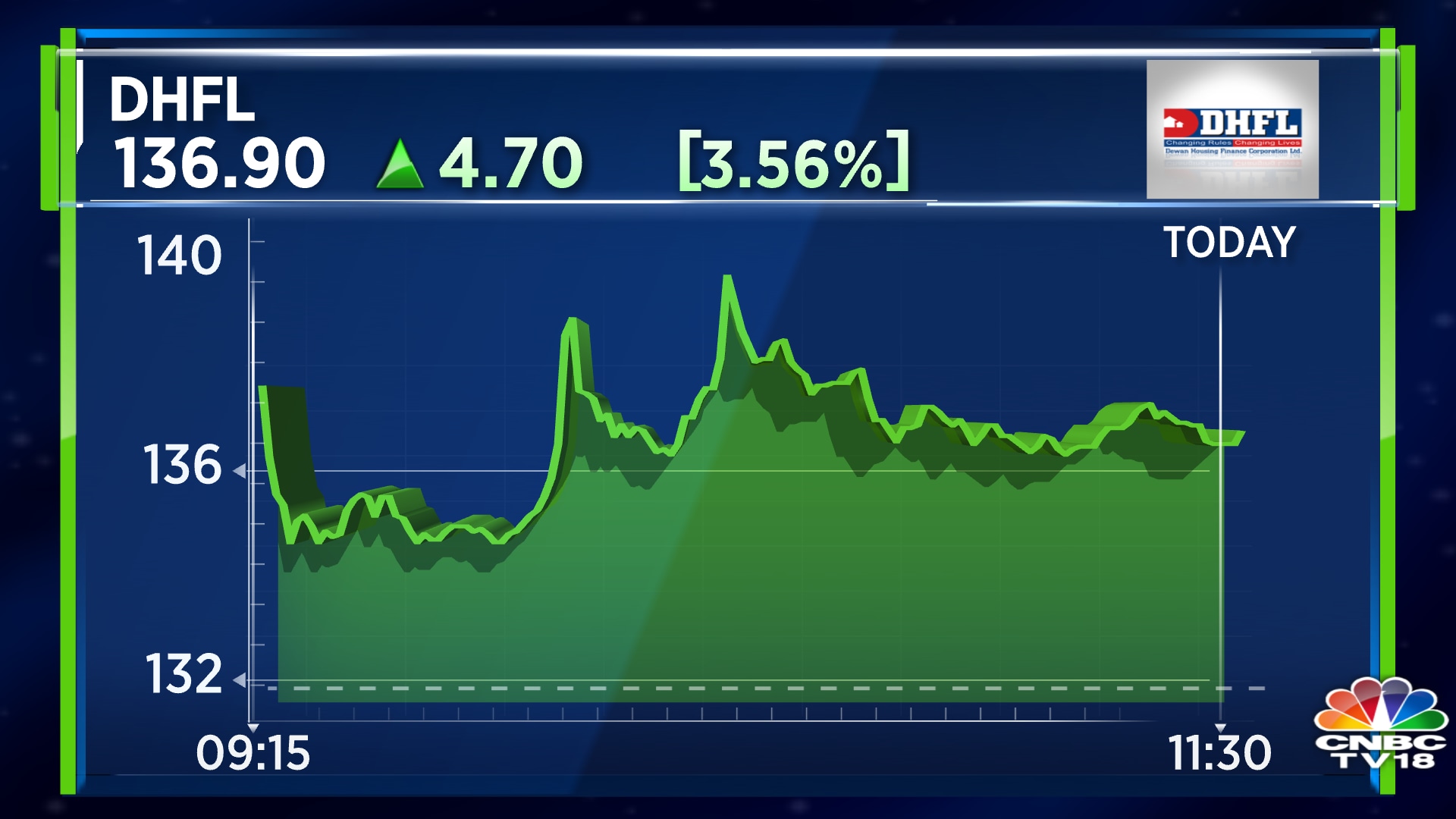 Wadhawan Global Capital (WGC) on Saturday announced that it has entered into a definitive agreement with an affiliate of the Warburg Pincus Group to sell its entire 49.04 percent stake in its education finance subsidiary, Avanse Financial Services limited.
Separately, DHFL also said that the company will sell its entire stake of 30.63 percent in Avanse Financial Services to an affiliate of the Warburg Pincus Group.
In a separate press filing, the mortgage lender also informed that Chief Financial Officer (CFO) Santosh Sharma was redesignated as the Head of Corporate Strategy department.
Company Secretary and Compliance Officer Niti Arya has resigned from the company and thus, Naveen Manghani will now take over the position of Assistant Company Secretary, added the press filing by the company.
The management shuffles come a month after CEO Harshil Mehta resigned amidst financial mismanagement allegations on him.
Earlier this month, a Mumbai-based chartered accountant firm
TP Ostwal
mentioned in its report that DHFL has not promoted any shell companies after news portal CobraPost alleged that it siphoned off about Rs 31,000 crore.
The stock came down by about 50 percent in one month on the allegations. This came as a major blow to the company after the IL&FS default crisis in mid-October last year.
First Published: Mar 18, 2019 1:11 PM IST