Shares of Dewan Housing Finance Corporation surged about 14 percent to Rs 146.95 intraday on the NSE after CNBC-TV18 reported that Piramal Enterprises is in advanced stages of negotiation to acquire a major shareholding in the company.
At 10:45 AM, the stock was up 12 percent, at Rs 152.90.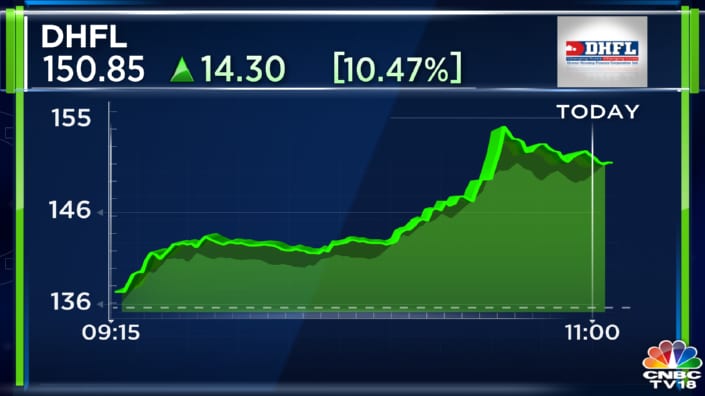 Piramal Enterprises may consider strategic interest and could pick some equity in DHFL, sources told CNBC-TV18 earlier, adding it can also buy some retail loans of the firm.
The deal may require a significant amount which may be brought in by Piramal through sale of investments, said the sources, who did not want to be named.
Earlier this month, MD and Chairman of DHFL Kapil Wadhawan had indicated that the company was engaged with large potential entities to bring in a strategic partner on-board.
DHFL said it has not taken any such decision as of now. "The board of directors had constituted a special committee to evaluate such interest. However, no further discussions or decision in relation to the same have been made by the board," the NBFC said in a regulatory filing.
Besides, the company has also approved the appointment of three professionals on the board of directors.
According to the press filing, "The company has appointed three professionals for the Board of Directors, which are Sunjoy Joshi, Alok Kumar Misra as an Independent Director and Srinath Sridharan as Non-executive Director." These appointments are in order to strengthen the company's governance structure.
Catch all the live updates and the latest news here.
First Published: Mar 28, 2019 11:33 AM IST