Shares of Cox & Kings hit a lower circuit of 10 percent on Thursday after Brickwork Ratings has downgraded the company's non-convertible debentures (NCDs) issue worth Rs 50 crore to BWR AA- from BWR AA+, with stable outlook.
This month, the stock has declined 56 percent and has already tanked 32 percent this week. In fact, in last one year, the value of its share price has come down by 80 percent.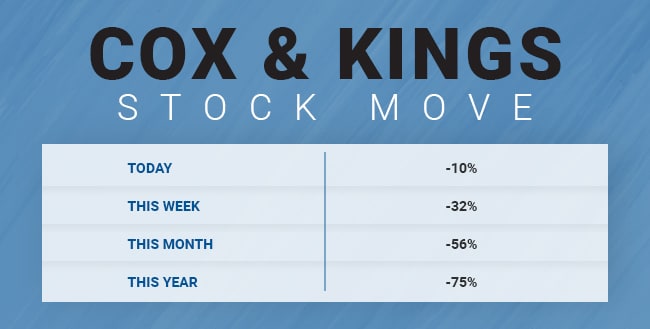 Brickwork Ratings in its research report said, " The rating downgrades factors increase in receivables resulting in tied up of working capital and its recent divestment limiting the profitability growth. The rating is also constrained on account of continued high levels of pledge shares by the promoters and low market capitalization."

To add fuel to the fear, Cox & Kings' promoter stake is sub-majority at 49.8 percent and almost two-thirds of it is pledged with lenders. In fact, the pledge on promoters' stake has only increased in the last 3 quarters.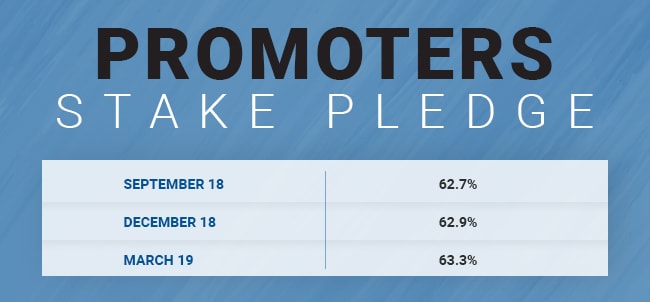 The rating agency further said that the company saw a significant rise in receivables from Rs 1,524 crore in FY18 to Rs 2,031 crore in FY19, on a standalone basis. The cash flow from operations continues to remain negative, and the cash and cash equivalents stood at Rs 1,829 crore for FY19.

While the company has been on a debt-leveraging drive, it hasn't reflected in the income statement. Despite a reduction of almost Rs 1,000 crore in the company's total debt in one year, the finance expense increased to Rs 245 crore from Rs 237 crore in FY18.

The company has been demerging its business since last year to pare debt. On June 17, CARE Ratings also downgraded its rating on NCDs and long term bank facilities.
Due to macro headwinds, Cox & Kings' FY19 margins saw a srop of 300 basis points, further compounding the Street's worries.
One basis point is equal to one-hundredth of one percentage point.
During FY19, the company saw a 15 percent YoY revenue growth. However, its EBITDA witnessed a de-growth of 13 percent YoY which resulted into dropping of the margins to 11 percent from 14 percent in FY18.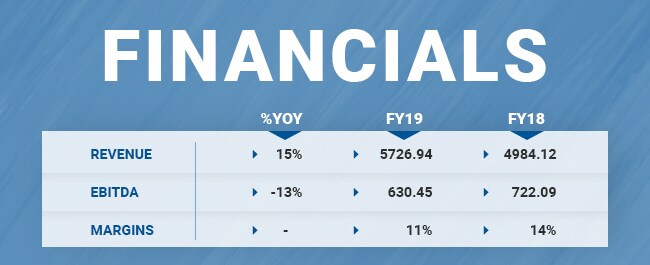 Investors are selling the stock due to the sub-par performance of its vertical, Cox & Kings Financial Services (C&KFS). C&KFS was first listed on April 11, 2019 at Rs 66 per share.
The stock saw sustained selling and is currently trading at Rs 5.5 per share. Now, this could be due to the growth in fear and liquidity crisis that plagued most of the financial services this year.
At Rs 40 crore, the market value of C&KFS is much lower than what the investors anticipated it to be and that may have propelled them to sell Cox & Kings to protect whatever capital was remaining.
Disclaimer: CNBCTV18.com advises users to check with certified experts before taking any investment decisions.