Buy / Sell Bharti Airtel share
Morgan Stanley is overweight on India's second-largest telecom player, Bharti Airtel, with a target price of Rs 860. The stock has been holding up firmly in the green.
Morgan Stanley believes there is a floor to the stock price at Rs 725 and any correction to levels of Rs 725 should be a buying opportunity.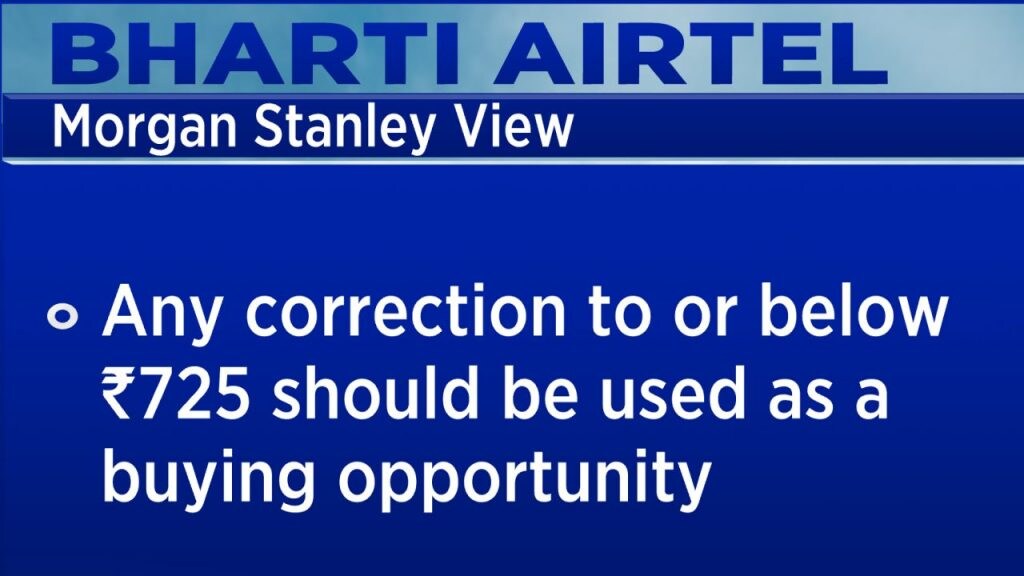 Rs 860 was the 52-week high on Bharti Airtel, which was hit in November of last year. After that, from November to last couple of days, the stock had seen a correction of nearly 100 points. From Rs 860, it went down to the levels of Rs 750.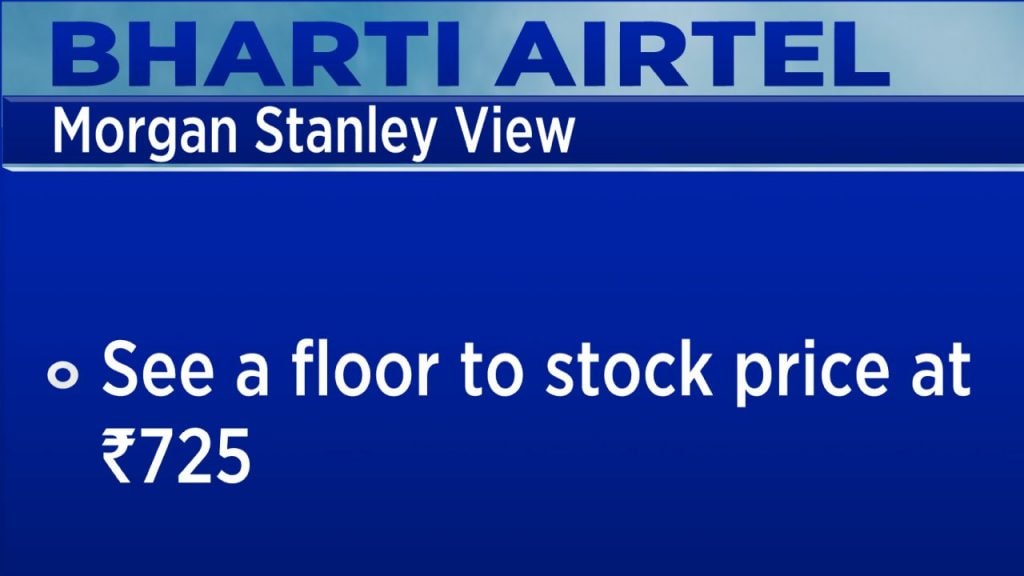 Tariff hike is the big trigger in the telecom sector. The tariff hike has not taken place now for 13 months and the Street is worried because if it doesn't see tariff hike then there will be earnings downgrades.
In an event that the tariff hike doesn't take place, Bharti Airtel is perhaps better placed than Reliance Jio because Reliance Jio started off with 4G subscribers and Bharti Airtel has a lot of 2G subscribers. So the pure migration of 2G subscribers to 4G subscribers will drive in average revenue per user (ARPU) tailwind, which Reliance Jio does not have. So that's one of the points of differentiation between Bharti Airtel and Reliance Jio, which is also why investors like Bharti Airtel.
Reliance Jio announced the expansion of its 5G services to 10 additional locations on January 10, 2023. These include Agra, Kanpur, Meerut, Prayagraj (Uttar Pradesh), Tirupati, Nellore (Andhra Pradesh), Kozhikode, Thrissur (Kerala), Nagpur, Ahmednagar (Maharashtra), according to a Jio statement.
Bharti Airtel is the only pure-play telecom company per se.
For more, watch the accompanying video
Disclaimer: RIL, the promoter of Reliance Jio, also controls Network18, the parent company of CNBCTV18.com.