India's largest telecom operator, Bharti Airtel, on Tuesday reported 72.8% drop in net profit at Rs 83 crore in the fourth quarter ended March 31, 2018.
Revenue fell 3.4% to Rs 19,634 crore in the fourth quarter of 2017-18 compared to Rs 21,935 crore in the corresponding period last fiscal.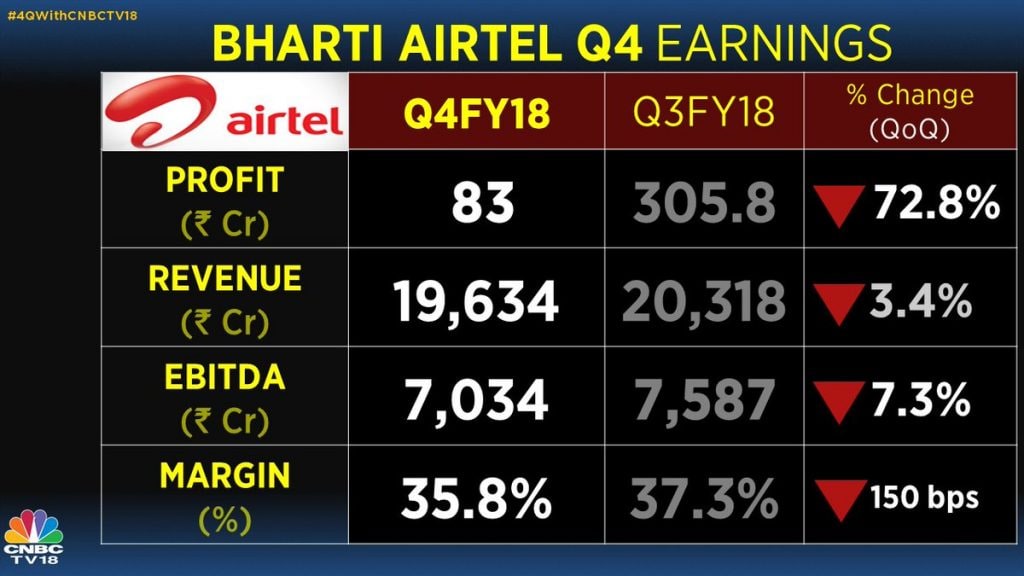 Mobile data and voice traffic grew 505% and 55% respectively year-over-year. Africa net revenue grew 13.4% and EBITDA margin at 35.9%, down 0.6%.
Bharti Airtel also crossed 300 million mobile customer mark in India. Overall customer stands at 413.8 million across 16 countries, up 12.1%.