Dec 07, 2018 07:06 AM IST |
Bonds
Battered Asia shares try to rally on talk of Fed pause
Concerns over Sino-US relations remain heightened after the arrest of smartphone maker Huawei Technologies Co Ltd chief financial officer Meng Wanzhou, which threatened to chill talks on some form of trade truce.
The mood brightened a little after the Wall Street Journal reported Fed officials are considering whether to signal a new wait-and-see mentality after a likely rate increase at their meeting in December.
Oil was less favoured, however, falling nearly 3 percent on Thursday after OPEC and its allies ended a meeting without announcing a decision to cut crude output.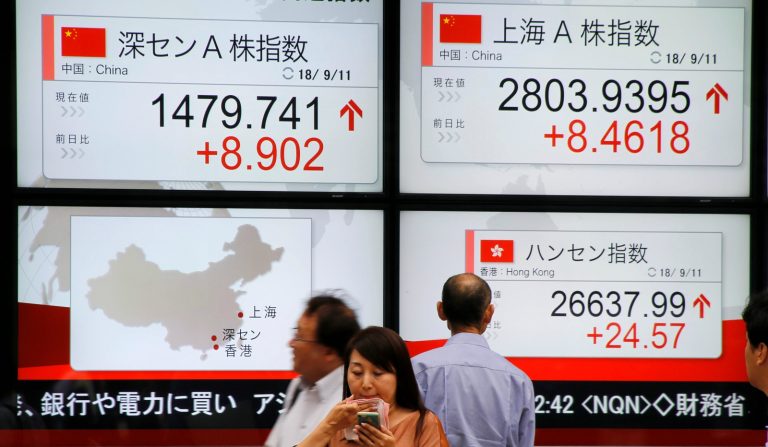 Published Date: Dec 7th, 2018 07:04 AM |
Updated Date: Dec 07, 2018 07:06 AM IST