Dalal Street's fear factor India VIX (Volatility Index) climbed 24 percent since the beginning of May amid the ongoing elections and earnings season.
Indian benchmark indices fell for the ninth straight session on Tuesday in a longest losing streak in eight years following a selloff in global markets amid trade war fears. The Volatility Index (VIX) climbed 21 percent in May so far as uncertainty around Lok Sabha election results, March-quarter earnings and oil prices weighed on the market.
India VIX is a measure of the market expectation of the volatility in the near-term. Since volatility is always seen as a risk, it is almost a 'red market signal'. The volatility index shares an inverse relationship with the markets.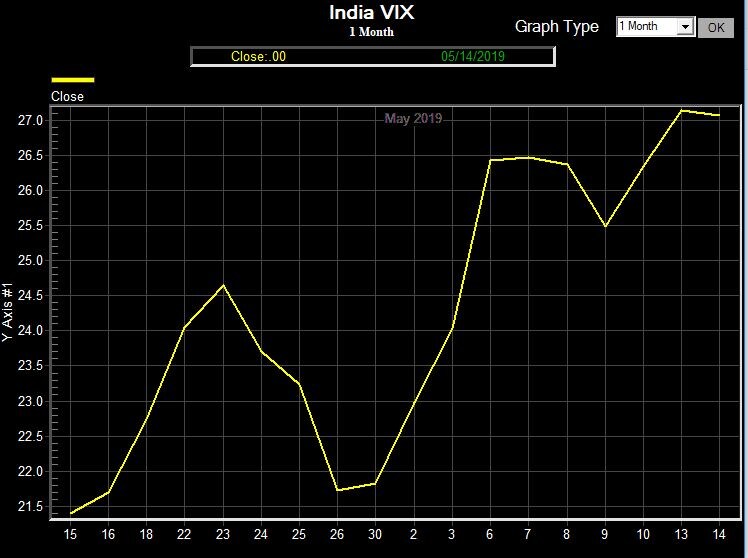 In last one year, the index has escalated by 90 percent to current levels. And in one whole month, it has gone up about 28 percent.
India VIX is rising every day and so the grind in the benchmark indices. Since May 2, the Sensex and Nifty have declined 5 percent. The index is rallying more at the time of general elections due to the uncertainty of the government and its policies.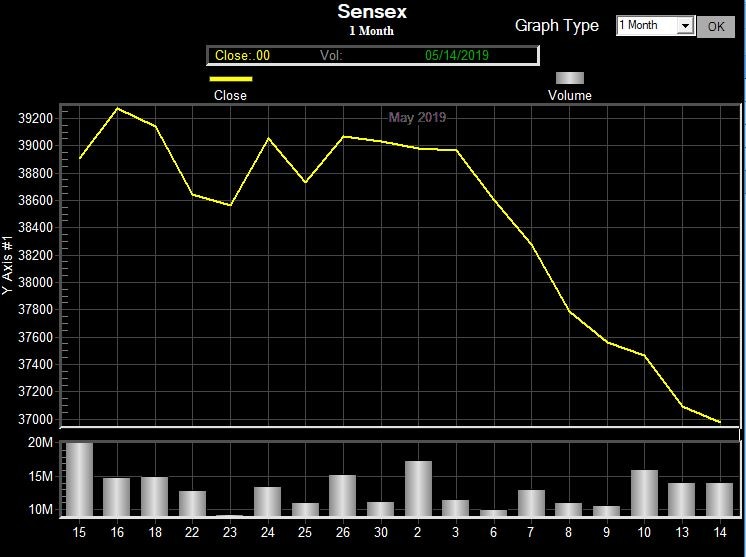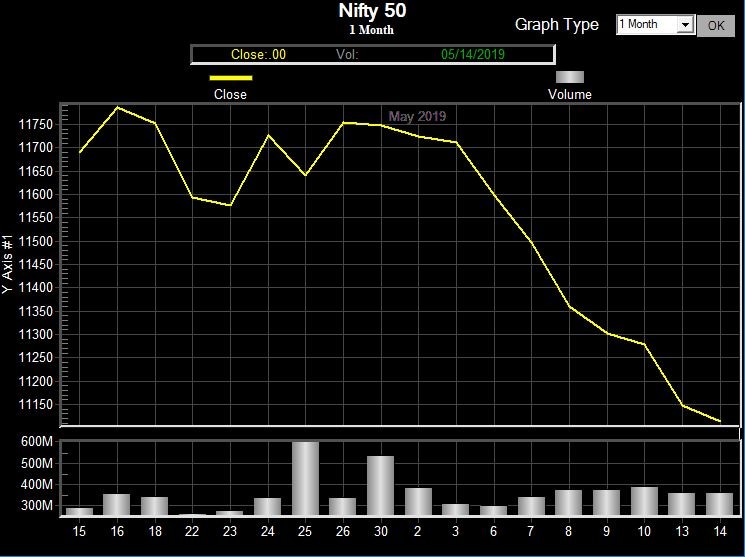 In 2014 General Elections, volatility index had surged to 31, despite a clear mandate that Narendra Modi-led Bhartiya Janata Party would come to power.
Analysts believe this high reading of the VIX must not be seen as fear, but as apprehension that gains in equities may not sustain for long.