Trade adjustments for FTSE and Bharat 22 ETF adjustments will come in to effect from March 17, 2023. For Bharat 22 there are no inclusions or exclusions, but a couple of weight changes will be seen.
NTPC, Nalco and Power Grid will be the stocks in focus. Expect, NTPC flows of close to $35 million, in Nalco around $30 million, and in Power Grid around $18 million of inflows.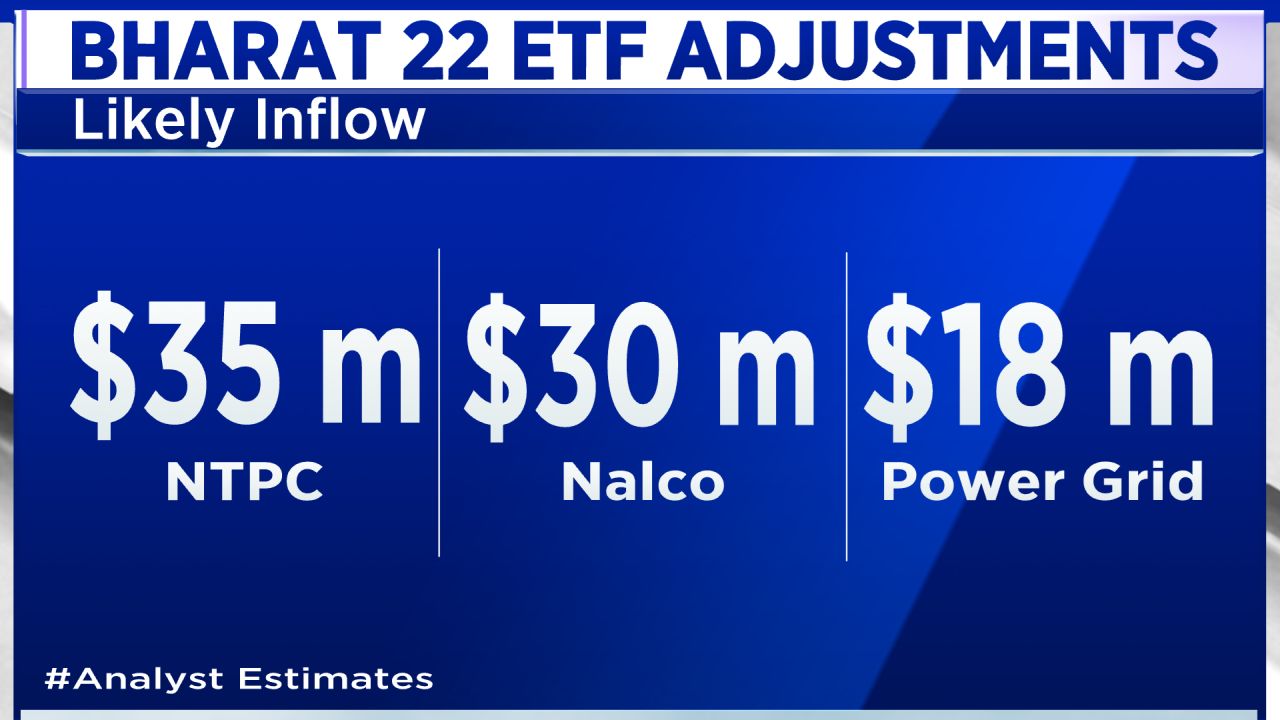 On the other hand, ITC is expected to see a slightly substantial outflow of close to $70 million. All of these numbers are as per analysts' estimates.
More importantly, there will be the adjustment as far as the FTSE indices are concerned. Remember, the changes were announced on February 17 and on Friday, that is March 17, adjustments will be done.
It is a net inflow event as far as FIIs flows are concerned for India. Inflows of close to $380 to 400 million is what analysts are estimating.
Some of the top stocks that will see inflows — Kotak Mahindra Bank close to $78 to $80 million. Supreme Industries, APL Apollo Tubes, Patanjali Foods and Solar Industries are the top stocks that will see a significant impact as far as their ADV is concerned.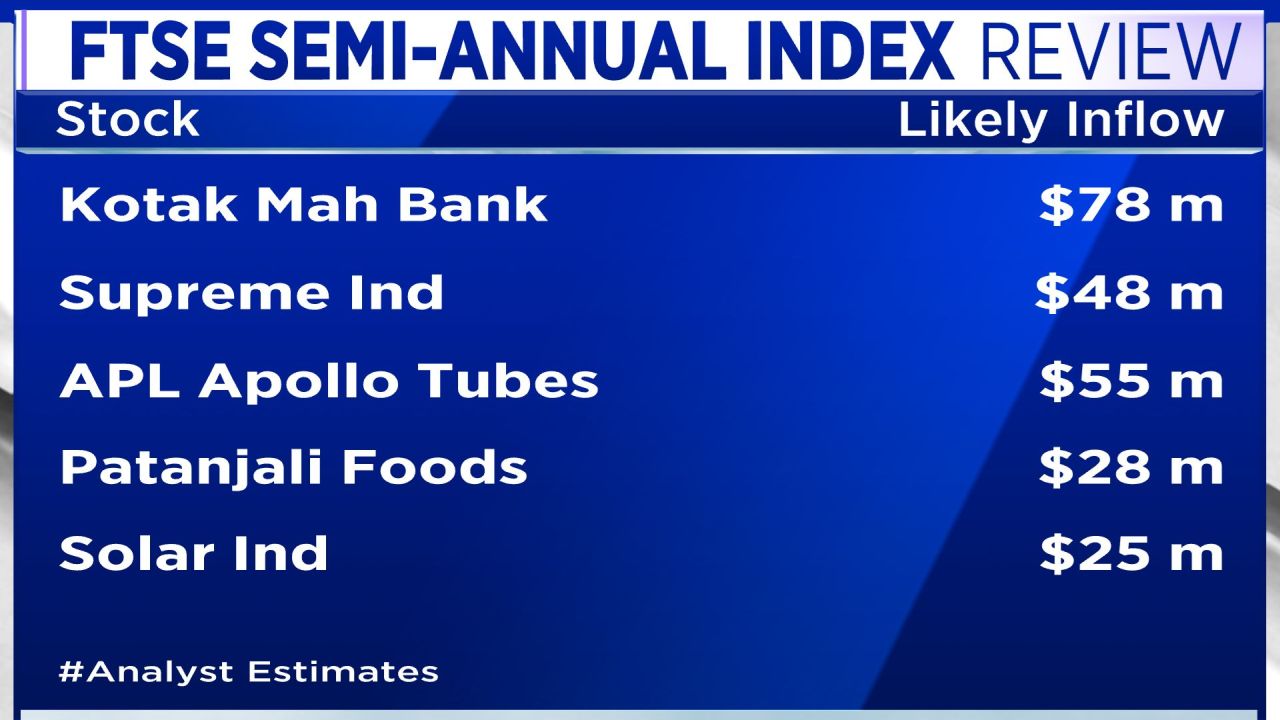 Also the stocks that saw a very large block deal, Sona BLW Precision, where Blackstone exited 20 percent stake, will see the weight up in tomorrow's trading session, inflows of close to $25 million over there.
On the other hand, Gillette India as well as Eris Lifesciences will be excluded from the FTSE indices.