Easy Trip Planners share price: The company — which owns and operates the EaseMyTrip platform — announced bonus shares and a stock split after a board meeting on Friday.
Buy / Sell Easy Trip share
Easy Trip Planners — which operates online travel platform EaseMyTrip — announced a bonus issue and stock split on Friday, both subject to regulatory approvals. The Easy Trip stock jumped by as much as Rs 25.8 or 6.4 percent to Rs 428 apiece on BSE after the news, bucking the overall weak market trend.
The board of Easy Trip gave nod to the issuance of three bonus shares for every one share held in the company.
Easy Trip Planners will need free reserves of Rs 130.4 crore, created out of the company's profits as of March 31, 2022, for implementing the bonus issue, according to a statement.
It also cleared a proposal to split its stock in the ratio of 1:2 — which translates to three shares for every one held on the record date. The company will complete the split on or before December 8, according to a regulatory filing.
Easy Trip said its subsidiaries have grown significantly over the years in terms of business and performance. "This is reflected in the share price... As and when the stock price rises further, it will be increasingly difficult for small potential shareholders to partake in the company's future," it said.
"Keeping with the spirit of inclusion and in order to reward the shareholders, the board of directors at its meeting held today approved and recommended the said corporate actions," Easy Trip Planners added.
Easy Trip Planners shares have risen nearly two percent in the past one month, a period in which the Nifty50 benchmark has declined 4.1 percent.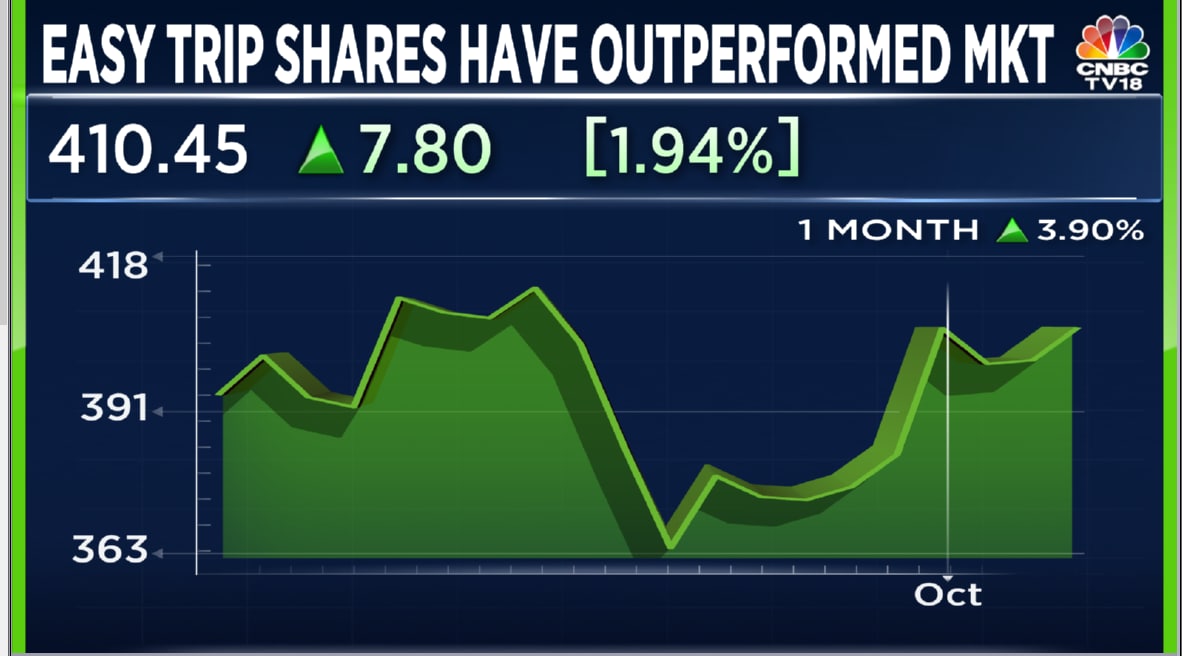 However, in the past one year, they have lost about 30 percent of their value while the Nifty50 benchmark has declined 5.7 percent.
The company listed its shares in the secondary market in March 2021, at a premium of 13 percent over the upped end of its IPO price range. Its IPO saw an overall subscription of 159 times the shares on offer — one of the most chased public offers of the bumper year.