The Indian Air Force (IAF), the world's fourth-largest air service, committed the Mirage 2000H fighters capable of delivering laser-guided bombs during the Kargil conflict with Pakistan.
The air support provided by the IAF were instrumental in India winning the conflict. They instantly boosted the morale of India's beleaguered ground troops and facilitated an early recapture of their outposts at Muntho Dhalo and Tiger Hill, according to an account by Benjamin Lambeth in his book, Airpower at 18,000': The Indian Air Force in the Kargil War.
The French-made Dassault Mirage-2000 fighter jets were again used by IAF for a strike on Pakistan on Tuesday.
Here is everything you need to know about the planes, explained in one chart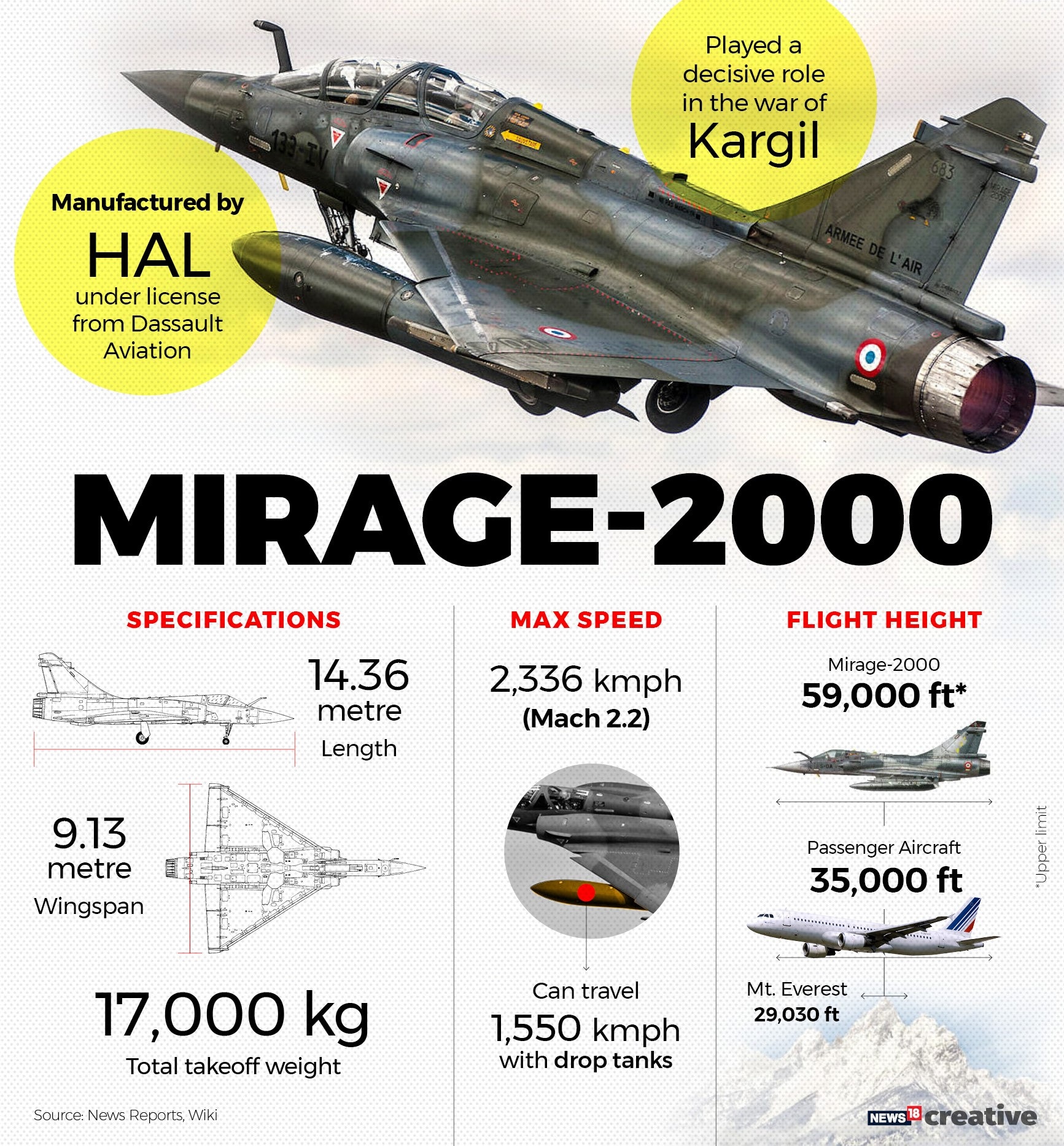 First Published: Feb 26, 2019 3:54 PM IST