Flying is by far the safest mode of transport, shows a report by International Air Transport Association (IATA).
The report which gives detailed data compiled by Northwestern University, states that 2017 was the safest year for aviation since 2005. According to the report, 2017 witnessed improvements in nearly all of the key air transport safety metrics both, globally and in most regions.
Commercial aviation, as per the report, had a fatality rate of just 0.07 per billion passenger miles, while the corresponding rate for motorcycles was more than 3000 times higher than that of commercial aviation.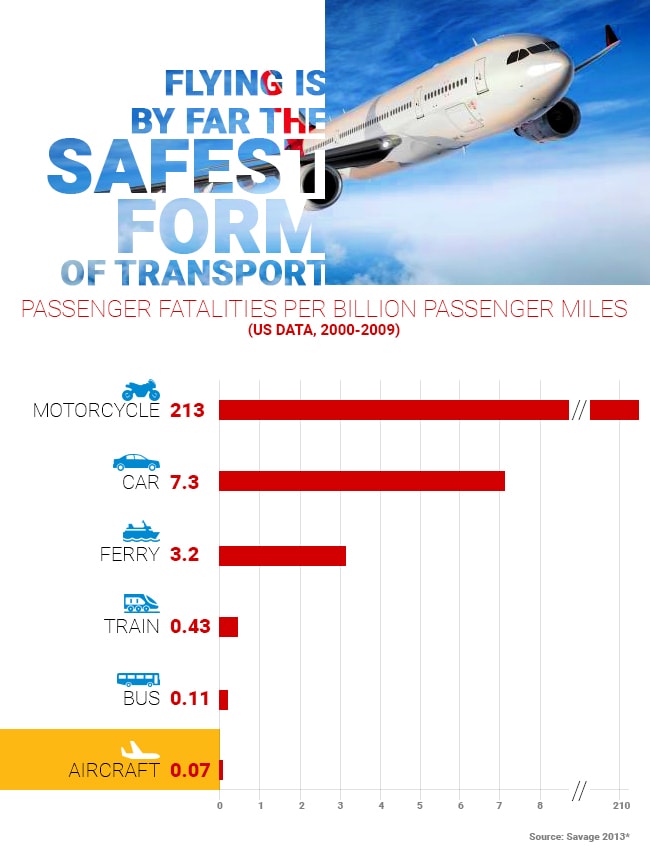 The fatality rate for cars was 7.3%, 100 times higher than commercial aviation.
Ferry, train and bus had the fatality rates at 3.2%, 0.43% and 0.11% respectively.
The report states that more than 4.1 billion travelers flew on 41.8 million flights in 2017 and the air passenger demand forecast is expected to grow by 6.0% this year. The passenger strength is likely to double over the next twenty years.
First Published: May 2, 2018 6:06 PM IST