Indian
rupee hit another life-low
against the US dollar on Wednesday while bond yields spiked due to a rebound in crude prices amid simmering global trade war concerns.
CNBC TV18 reached out to 10 top economists for their responses to key questions the markets are grappling with today: Where is the rupee headed? Will this trigger a rate hike? Can the current account deficit hamper growth?
Here's what the economists had to say:
Does the rupee fall warrant an immediate rate hike?
Only one among 10 economists felt that the Reserve Bank of India (RBI) should act immediately. Pointing, perhaps, to the need for examining several other factors before acting. They also didn't see any move on rates before the October credit policy meeting.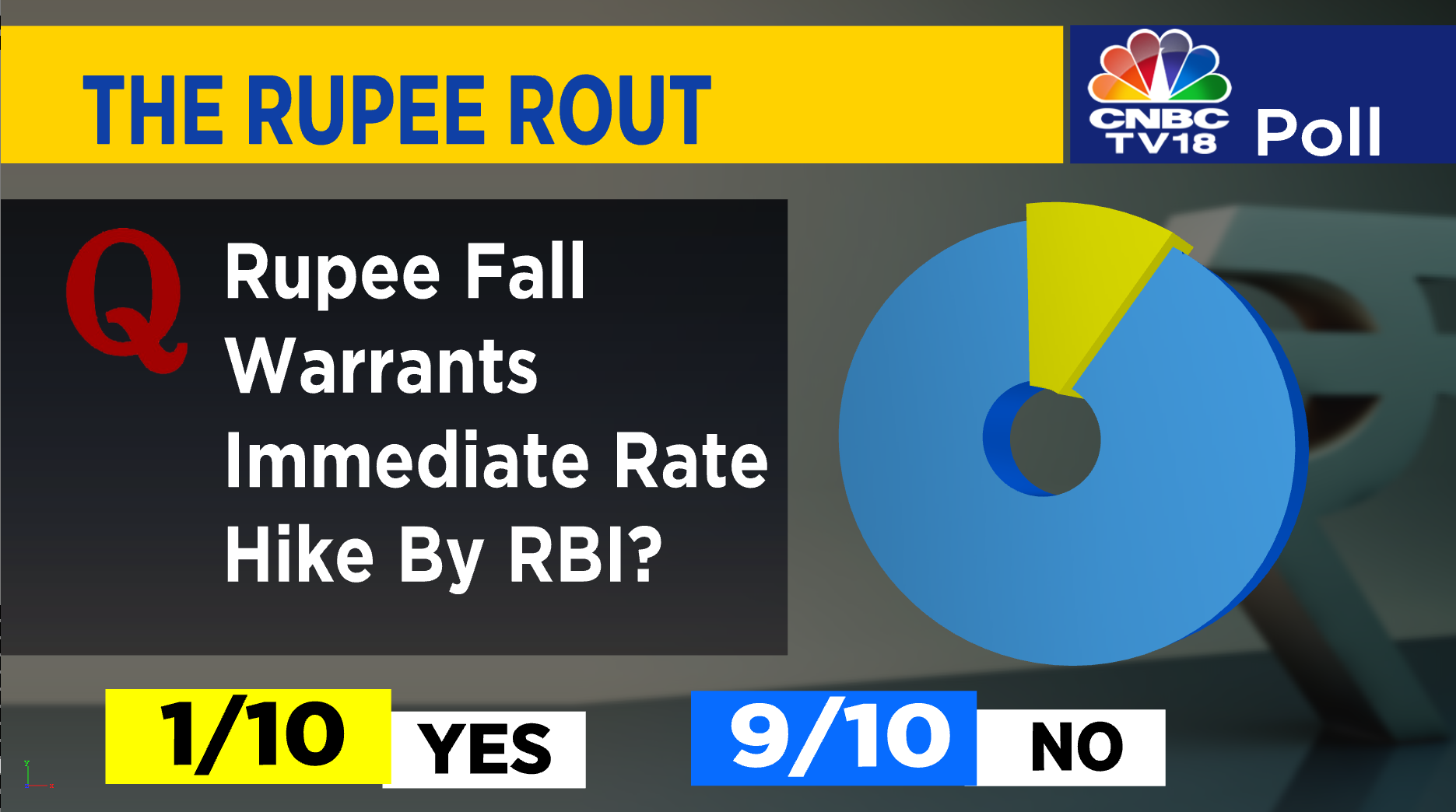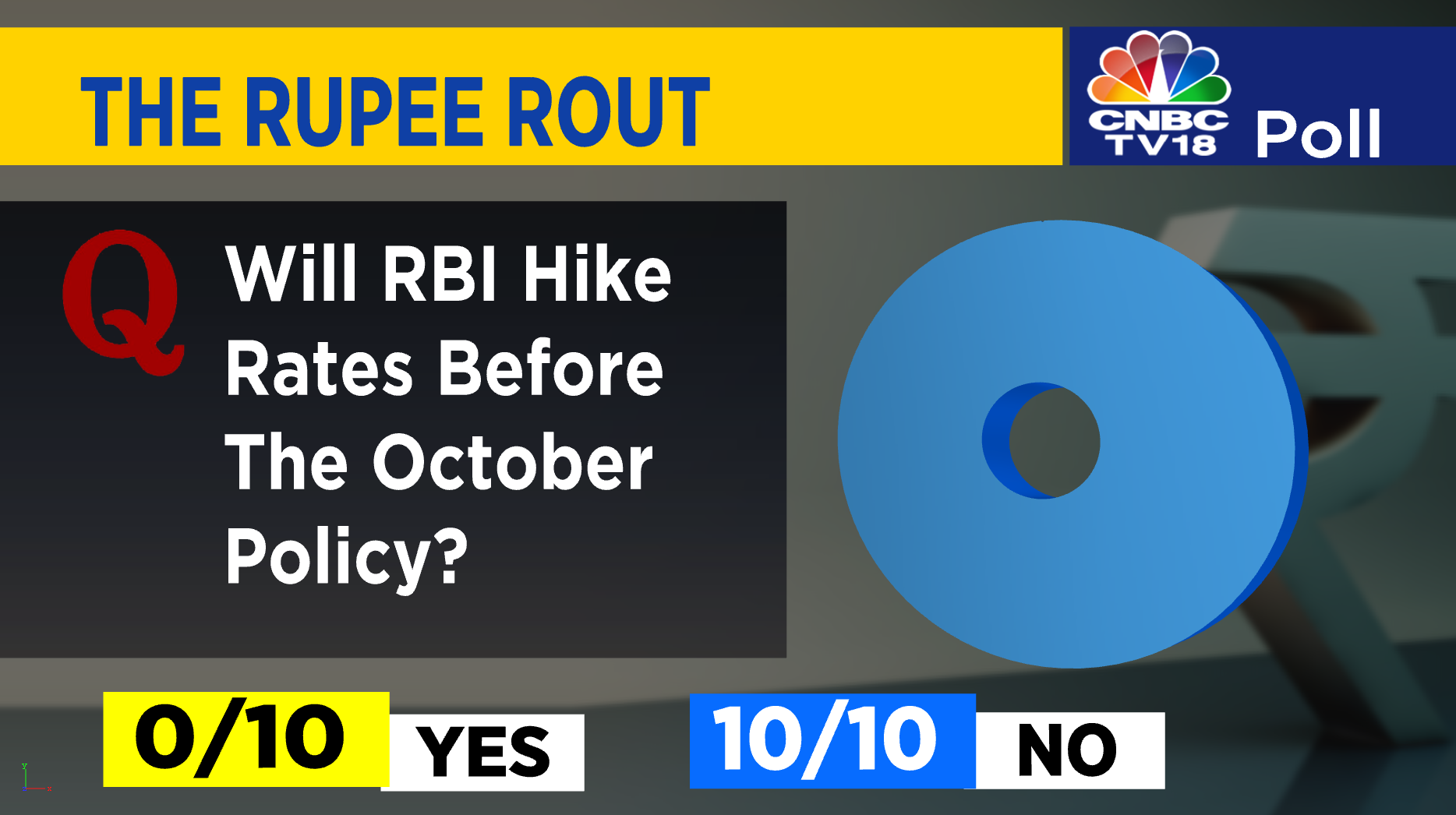 What band is the rupee expected to trade in vs the US dollar by end CY18?
40 percent of those polled see the outer range for the rupee at 74-75 to a dollar. Only one economist sees the rupee trading no weaker than 72 at year-end. On the upside, 90 percent don't see the rupee strengthening beyond 69. Only one economist thinks it could strengthen to near 68.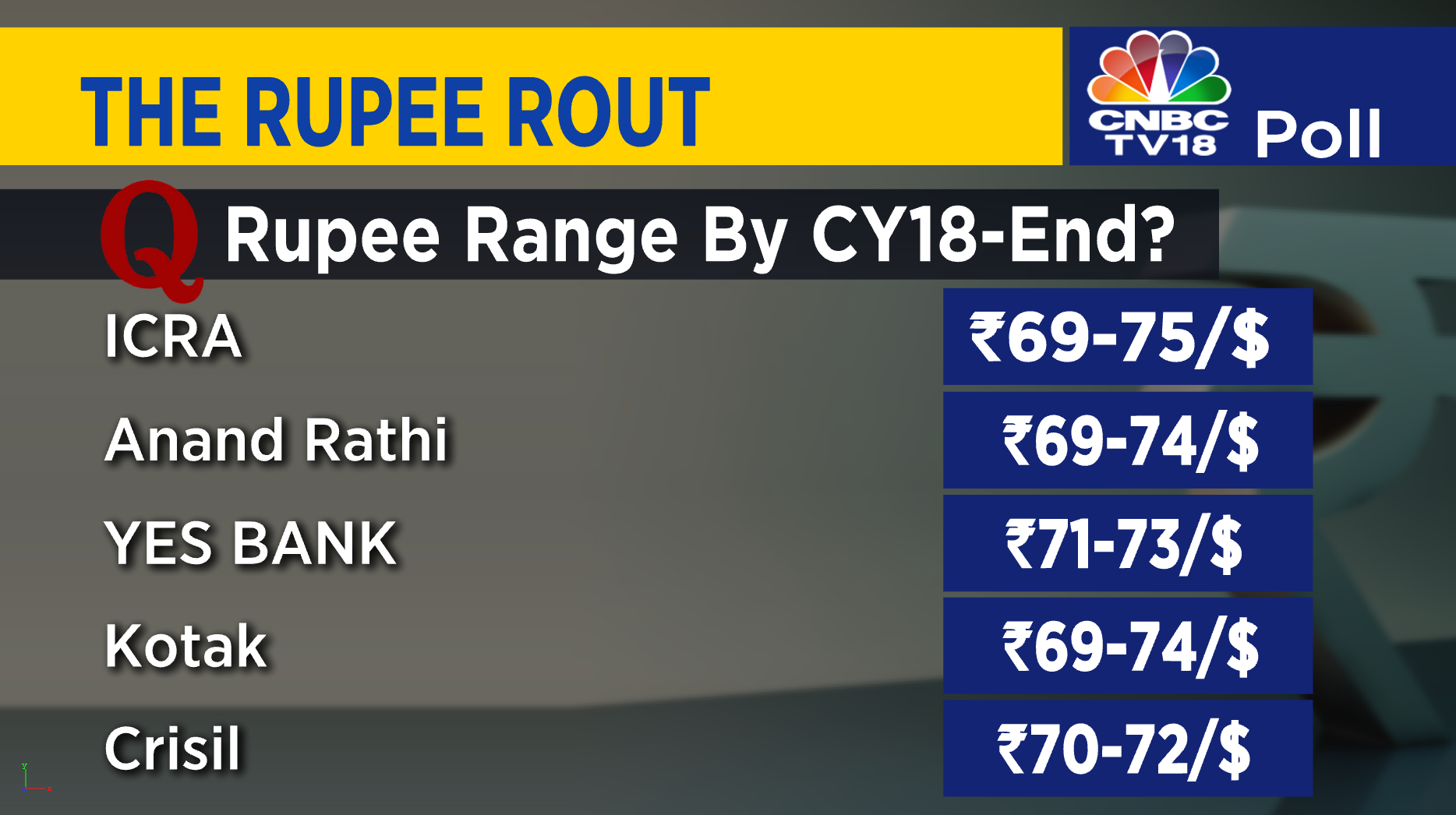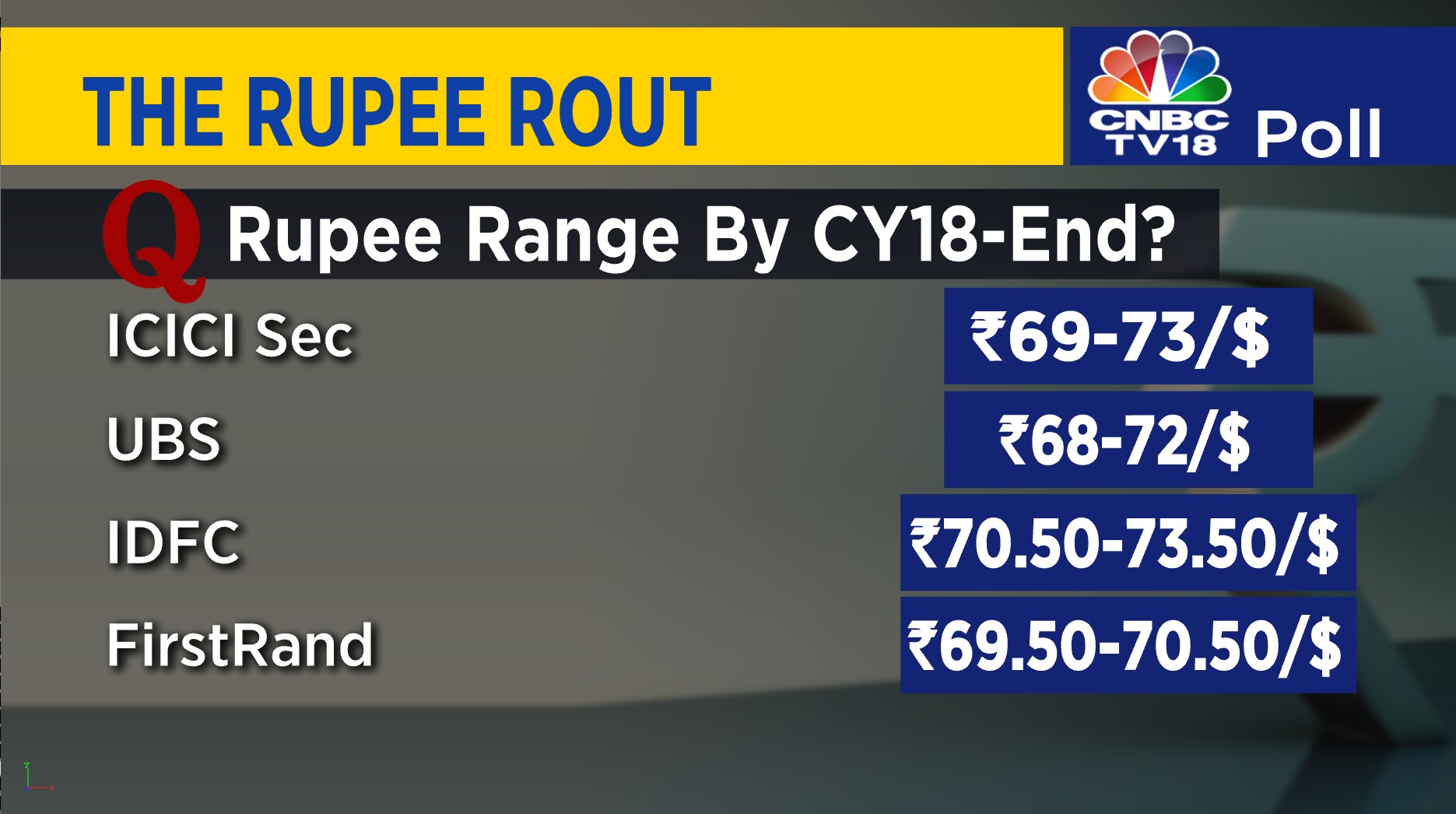 What is the biggest macro worry for India today?
Eight of the 10 economists polled see the current account deficit, at near 3 percent, as the biggest macro concern for the economy. The other two divided their votes between the rupee risk and an emerging markets contagion.